The ever-growing competition and changing market dynamics have put up more challenges for businesses, especially leadership. It goes without saying that leadership has a pivotal role in organizational success. Therefore, companies pay more attention to improving managerial efficiency via technology like board portal software.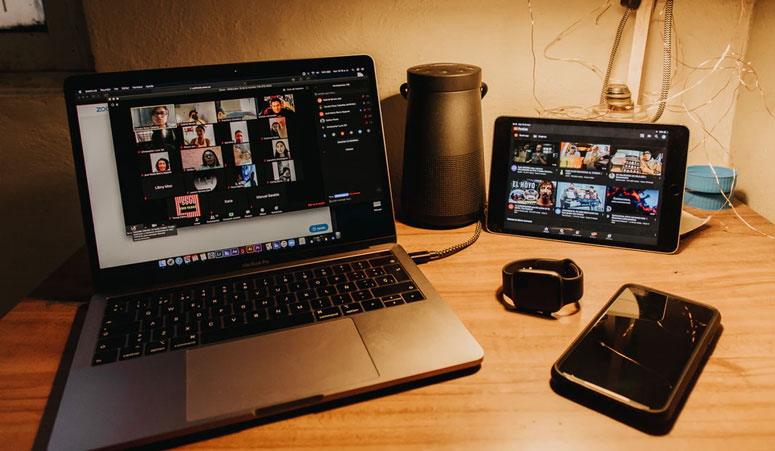 Board portals simplify almost every single thing for the boards or corporate leaders. Whether it is meeting management or exploring new opportunities for growth, virtual boardroom software helps with everything. Here is a brief introduction to board portal software and its benefits for businesses.
What is board portal software?
Board portal or board management software is a digital, cloud-based collaboration platform for corporate boards, CEOs, secretaries, board presidents, association leaders, or any form of leadership.
Virtual boardrooms are comprehensive meeting management solutions catering to the multiple needs of board members. Here are some primary functions of board portals:
Ensure 24/7 communication between the boardroom users
Streamline board or leadership meetings from start to end
Provide easy and remote access to board materials
Automate the deal-making process and external communications
Ensure transparency in board activities
The biggest difference between board portal software and other meeting management solutions is platform security and the availability of everything in one place. You can also explore more about board portals and notable vendors at Boardroommind.com.
How can board management software help your business?
Board portals are an all-in-one shop where board members have everything they need for maximum functioning. Here is how a virtual boardroom helps businesses.
1. Maximum protection for board materials
Company boards possess or deal with some of the most sensitive documents of the organization. They may include patents, policy manuals, intangible assets, financial statements, strategic plans, prototypes, etc.
Moreover, board members usually share such documents with each other regularly. Data sharing via insecure routes like email increase the chances of data breaches.
Board management software provides boards the much-needed protection. Users can encrypt files while sharing and do it within the boardroom. Encrypted files are almost impossible to decode. Boardroom software has 256-bit SSL encryption, the strongest in the world. Similarly, security features like two-factor authorization, remote device deletion, customizable NDAs, etc.
2. Improved board document management
Board portals are not like traditional data storage platforms where you just "dump" your files and then start digging when needed. You can create folders and subfolders to organize your documents according to your needs.
Virtual boardroom software allows the management to manage data sharing and document access. The administration can manage what documents should be easily available to board members and which documents need permissions.
It is super easy to upload or import a large number of files into board portals. The bulk-upload feature allows users to import hundreds of files in one attempt. Similarly, it is easier to find any file from the board portals even if the user doesn't know the file name — thanks to the smart search/full-text search feature.
3. More control over data
Just as mentioned above, board portals give the management more control over data. The ability to control board or company documents is vital while sharing data with external parties during dealmaking. In addition to that, the management can exercise more control during an external audit of the financial records.
4. More automation in board meetings
Board meeting management is a complex process as it involves multiple challenges. For example, creating a list of all meeting users and then sending them invitations via email. Then, create a meeting agenda and get it reviewed by the expected participants.
However, using board management software can streamline every single step. Here is how the board portal makes meeting management simple:
The board secretary can send meeting invites within the boardroom software.
Agenda building is simple. The secretary can use built-in agenda templates to prepare an agenda and ask all members to review it quickly in the boardroom.
Board portals often provide templates to create board books. The board secretary can share the board book with the meeting invitation.
It is easy to assign tasks to board members before, during, and after meetings and keep track of it.
Taking notes and meeting minutes is easier; boardrooms have templates for both.
Meeting participants can use voting tools to cast their votes electronically during the meeting.
The electronic signatures feature is handy in getting documents, contracts, or agreements signed during the meeting.
5. Cost-effectiveness
Business solutions are supposed to be cost-saving. Virtual board portals help businesses save money in multiple ways. An average company in the United States spends $400,000 on paper and printing costs which can be easily minimized with a board portal.
In addition to that, boardroom software also minimizes the need for physical meetings, thus reducing meeting expenses such as travel costs and residence expenses.
Final words
Virtual boardroom software helps businesses by equipping the senior leadership with the latest meeting management and data management technologies. It makes data management and sharing fast, simple, and secure. Board portals also streamline board meetings from start to end.