Online friendship is common these days and everybody from first graders to teenagers and even adults befriend strangers online. But it is extremely dangerous to accept a friend request from people you haven't met before. It is safer to befriend people whom you know in the real world.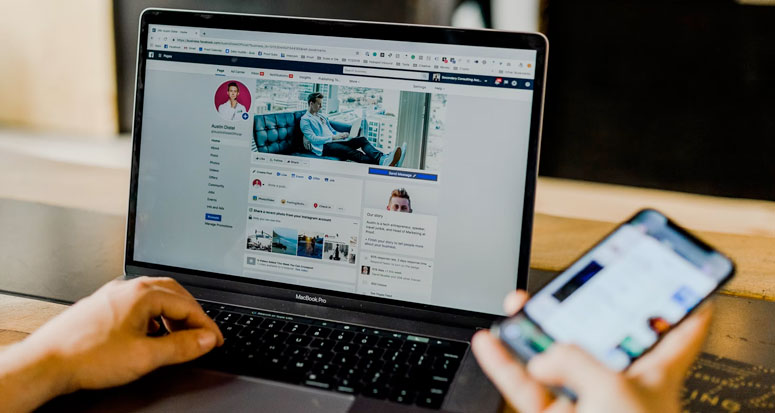 However, the modern lifestyle requires accepting certain friendships online even though both people hardly have any chance to meet. Gaming friendships, business friendships and other service-related acquaintances fall under this category. Here are some tips on what to do before accepting a friend request in such situations and a list of things to avoid strictly to stay safe online.
Things to Do Before Accepting an Online Friend Request
It is better to reject stranger friend requests, no matter what they say. Be it a friend of a friend, or a stranger who liked your profile, do not accept their friend request. Be alert on forums and gaming platforms where several strangers meet, mingle and share their views. Always have a fake name and account when using such platforms.
If you are using dating sites or business-related social media like LinkedIn, get the name of the person and check it on Nuwber. Check whether the information they have shared matches the Nuwber data and continue talking with them only if you feel safe in your guts. It is wise to browse only the profiles of ID-verified accounts on dating websites.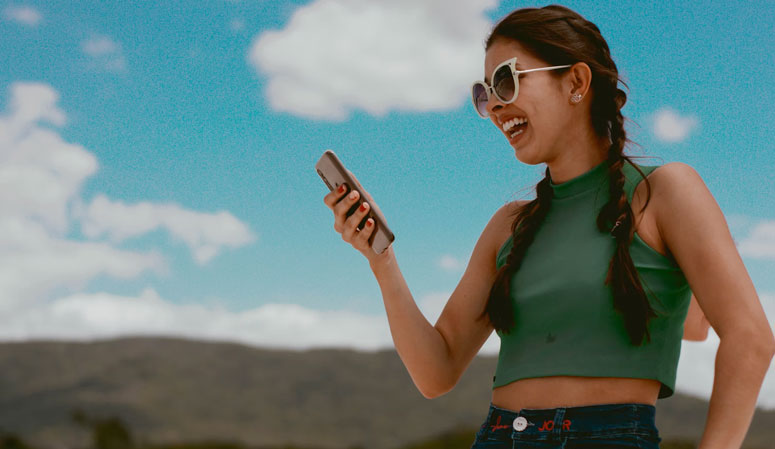 If a total stranger starts talking to you in chat rooms randomly starting, "I liked your profile. We seem to have the same taste," or "You look great. I go to the same school as you," etc, ask them their original details (name, where they are from) to cross-check. If you are not comfortable chatting with them, tell them straight away.
If you are highly impressed by their approach, check their page and connections to see if you have common acquaintances. Enquire with the common friend to learn more about them and whether they both have met personally. Often, people fall for beautiful profile pictures and are shocked when they see the real person.
Many middle-aged people fall prey to random messages appearing on social media from strangers who befriend them and coerce them to click on various links. They use the links to lure the victim to have fun with various attractive people through the webcam at first and then blackmail them using the recorded content later.
Once you accept a stranger's friend request, they gain access to all the content you post on social media like your family photos, your personal details, job profile, etc. It is not wise to share too many details with strangers no matter how old and mature you are in life.
It is totally ok to befriend a person you met at a seminar, online or follow a good player on Instagram. But, when it comes to accepting a friend request, remember that hackers can impersonate the people you like easily. Hence the extra precaution to ensure you are talking to the right person.
Things You Should Never Do
1) Never accept a friend request before confirming the true identity of the person and the authenticity of their profile picture. Trust your instincts and if you feel there is an underlying motive in their chat like prying on your personal information, ignore them completely or block them.
2) Do not open links sent by strangers in chats or any emails with attachments they sent to your inbox as it might install malware into your system. Don't accept gifts in the form of recharge coupons, sale coupons or game cheats. They might work fine but start tracking the data in your system.
3) If you are a professional dealing with important projects, be extra careful about internet security and online friendships as even minor information you share can be used against you in a clever way by hackers.
4) Do not share your personal photos or private information. A person you befriended might ask you to send your childhood photo or ask you when you are alone in your home directly or indirectly. Do not give out such details and never let your guard down in the online world.
5) Never do anything that makes you feel uncomfortable even if your online friend forces you or bullies you. Making you watch adult content, forcing you to befriend their contacts online and asking you to use a webcam are some things you should never agree to.
5) If you decide to meet an online friend face to face, choose a public place to chat and have fun. Inform someone where you are going, give them the details of the person you are going to meet and ask them to check on you if you are late.
6) Avoid asking a stranger to give you a ride even if the evening was very pleasant. Call a cab or use your own vehicle or public transport to be safe. If you feel anything suspicious during the meeting, alert your friend or family through an SOS message. Keep your location shared in case help is needed.
Several kidnappings happen because a victim trusts the offender wholeheartedly. Online friendships can lead to such severe crimes in some cases if you are too careless in choosing who to befriend. People with vulnerabilities, those who have difficulty in talking to others in-person and unsuspecting innocents often fall victim to online friendship-related cyberattacks. So be extra careful and never portray your weakness to your chat mate while connecting online.
Conclusion
Pay attention to the numerous dangers surrounding online friendships. Never accept an online friend request without confirming the real identity of the person. Do not overshare personal and professional information with them at any cost. Stranger danger is very real no matter how old you get in the online world.
Understand you might be lured into doing unwanted things and get blackmailed, forced to reveal professional secrets or simply used to get close to others you know. Be extra careful about who you choose to befriend online and never show your vulnerability to them. Take the necessary precautions to keep your device system safe and ensure you keep your social media settings private to prevent unwanted people from viewing your details.