Every time you go online, there's always the threat that your data is being monitored or tracked. It could be from the websites you visit, the ISPs that keep track of what you're up to, and on the worst end of the scale, it could be online hackers who are trying to get your information.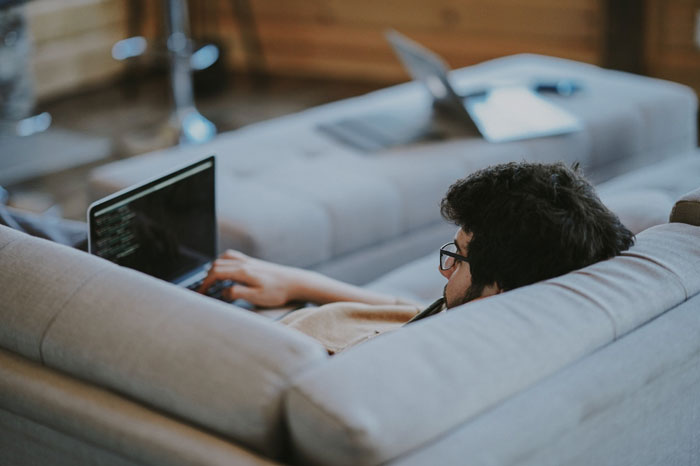 Obviously, that's not what you want, given that most of the population spends a good part of their day online, every day. However, there are various tools out there that you can easily incorporate to ensure you stay safe when you're online.
Stay Online, Stay Safe
We all use the internet for different reasons, but whatever you do, if you don't mask your IP or location, you're at the mercy of big companies and cybercriminals. Location services enabled on your phones mean that Google can always pop up to tell you that it knows where you are.
Your browsers, such as the popular Chrome browser, will often feature adverts for things you've looked at online. Even worse, when it comes to shopping, you can sometimes suffer from higher prices due to location or just from navigating out of a page and back to it. And let's not forget about voice calls over the internet and the multitude of ways to instant message one another. You could fall victim at any time to hackers who find you going on an unsafe website or downloading via torrenting sites.
Keeping yourself safe is just one aspect, though. Your digital freedom is at stake because your IP addresses aren't being masked. So, the best way to hide them is with a reliable VPN. That way, you can hide your IP address from big companies and hackers and from geographical restrictions, censorships, or website bans.
Using a VPN in Your Browser
We know that a lot of VPNs require you to pay a monthly fee. So, if you're not sure about which VPN to go for, why not try one for free? A browser extension VPN lets you mask your IP address, so long as you're using your browser. Just grab one of the best VPN Chrome extensions, and you can try it out straight away, absolutely free. It essentially acts as a mini-VPN, and the one we recommend is based on one of the best VPNs available, so expect to enjoy top security and the end of online limitations.
So why use a free Chrome extension? It gives you many of the same benefits of a paid-for VPN. That includes the ability to mask your IP and ensure none of your data is stored anywhere. You can also use it to bypass geographical restrictions – so if you want to watch the many shows available on Netflix in another country, then this will help. By using an extension in your browser, all you need to do is make sure that it is enabled – you'll notice this in the corner where all the other Chrome extensions are – and then you can start browsing the web.
Up the Ante with a Full VPN
It's always good to try out a free VPN in your browser. It helps you get used to the idea of activating it before you start browsing and being aware that it's on and helping you. However, it's also worth noting that the extensions don't offer the same service as a full VPN. For example, they may only provide secure wi-fi connections in the browser or are only available on certain web browsers like Chrome or Firefox. Compare that to a VPN that provides all around security, access to thousands of servers worldwide, and availability on a range of devices and operating systems, including those devices on iOS.
Try out a free Chrome extension, and immediately you'll be amazed at all the restrictions that appear to be lifted. You can access sites you couldn't before and enjoy the ultimate online freedom, safe in the knowledge that all your online information is secure. And of course, if you want to take it to the next stage, then you can explore the various VPNs available and what they have to offer.
And it's Worth Noting
There are stories claiming that adding a VPN can compromise your speeds, but that's not the case. A Chrome VPN will not affect your download or streaming speeds at all. In fact, the majority of companies make sure their server infrastructure allows for this. Using a VPN is also safe and secure and is recommended to keep your data private by masking your location, no matter what you're going online for.