The usage of paper for printing and documentation is reducing day by day. Digital documents are eco friendly, flexible, and cheaper. PDF form is an outcome of such continuity that is widely used now.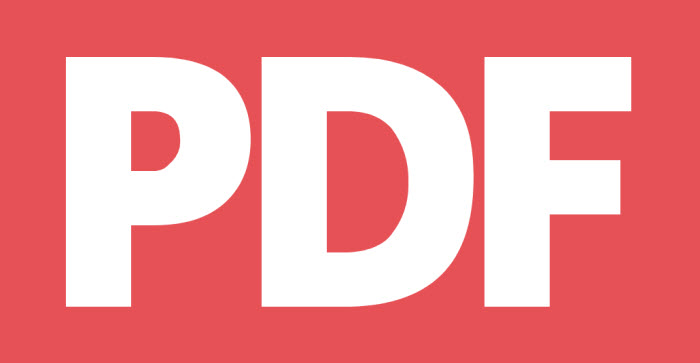 A PDF form lets you input information, including text, images, signature, and submits or send it back to the sender. Since PDF is a standard file format for business documentation, it's crucial for professionals to learn how to make a fillable PDF.
Creating a PDF nowadays is quite easy. But, many users become confused while filling out a PDF form. You will learn in this write-up to fill up a PDF form without using any premium tools. Let's go ahead.
Benefits of using fillable PDF forms
PDF forms are equally popular as HTML forms. Here are some benefits of using PDF forms from business prospects.
PDF forms are widely used and accepted. Most devices support PDFs so that you can view, share, and edit them.
The security function of PDF forms is faithful. It helps to keep your business information confidential.
Almost all operating systems are consistent with PDFs. You can send them to anyone without thinking twice.
You can work with PDF forms, both online and off-line. They are very flexible and easy to manage.
Making and filling out PDF forms is easier than customizing a form template.
How to fill out PDF forms online
There are several ways to fill out a PDF form both online and off-line. You can fill it out using any device as well. Many third-party tools are available online where you can upload the PDF form, fill up the information, and download the final copy. But we are going to share the easiest way. Google Drive will let you fill out the form at minimal effort. Let's check out the steps.
Step 1: If a PDF form is sent via Gmail, move it to Google Drive. Otherwise, upload it to a drive folder.
Step 2: you will need an application named "DocHub." Double click on the PDF form and check "Open with" drop-down menu. If you don't find it, you need to connect it. Go to Google Drive and click the "+New" on the left side. Now go to "More" > "Connect more apps" sequentially. Find "DocHub" from the pop-up menu and click on "Connect." It's done.
Step 3: Double click the PDF again and open it with "DocHub." This application offers you its own editing tools, including text, drawing, sign and more. Click on the text editor icon, looking like capital [A] and fill up all necessary fields.
Step 4: Click the menu bar on the right corner. You can now send it as an email attachment, share it with permission, and download it in PDF or doc format. We will click on "Download PDF," attach the file to the reply and send it back.
Though there are many premium PDF editors, you can simply use Google Drive without spending a buck.