Handling data and securing it is a Herculean task. In case of small businesses, the task is manageable very easily with a computer. The problem of data storage and security arises only when large businesses come into picture.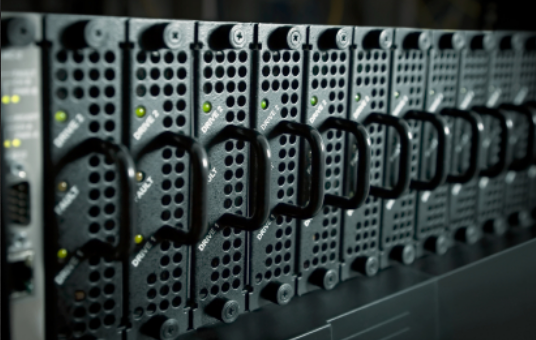 Data storage is a really complex system. Hence the reason, the data storage is outsourced to companies that deal with storing and securing data and offering document storage at affordable rates. When outsourcing, you need to look for certain features. This piece of information deals with the aforesaid and also on the pros of outsourcing data storage of your organization.
Things to look into in a data storage service
The need for a data storage company is rapidly increasing. This shows clearly that too many organizations claim to deal with storage of data. Hence, when you choose the best among them, you need to look for simplicity of handling the services. In spite of accumulating data or files every day or even every hour, you need to get a simplified file structure. This makes the job easy for you.
Failures are not uncommon and if the storage company faces something like that, you need assured backup storage. Check for the storage type, if it is local area storage or a cloud storage system. Whatever the mode is backup storage is necessary. The outsourcing companies should also be able to ensure the security of the data. The cyber world is full of hackers. So, a threat to your secured data storage is nothing but a threat to your business. Prevention of forgery is essential and you need to discuss this when you choose an external body for your online data storage.
Most importantly, the organization you choose should be able to understand the prerequisites of your business. The solution offered should fit into the budget of your own business. The range of operations offered by the data center should be looked into carefully.
Advantages of outsourcing data storage
When you choose to store the data of your organization by yourself, you need to build a center for IT and data center in your own premises. This is an expensive process by itself. Apart from the construction and other initial setting up expenditures, you will also need to think about the running expenditures. This includes maintaining the data center and the cost you would be spending on employees for the same. You save a lot when storage of data is outsourced. Most of the organizations that offer to store your important document always provide the required security, all technologies and systems for safeguarding the data from physical and online threats are available in such data centers. You get good support from them. Almost all data centers offer round the clock support on all days of a week. Since your business needs keep changing, your needs in the storage of data also gets unstable. Data centers offers service that meet the requirements and are flexible.
Outsourcing the data storage or document storage to an external data center is more cost effective and advantageous. But, this relies on the data center you choose. Meticulous process of choosing the right data center will le you enjoy the advantages.