We should all know by now that Twitter is potentially one of the most powerful marketing channels businesses can tap into, thanks to the sheer number social users using this particular network. Being able to attract the attention of a fairly large audience is definitely good for business. Of course, it's much better if the audience in question is made up of people who are potentially interested in what your company has to say and offer.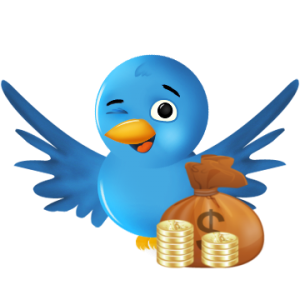 The traditional way of ensuring that you're getting the right kind of audience on Twitter is to first follow users who have shown interest in your niche or industry (so that they may follow you) then post some interesting information and links (so they can favorite and retweet them). You might be familiar with Twitter hash tags, they can used as very powerful social marketing media like Facebook. Eventually, that'll lead their followers to follow you. But that takes a long time, and can even be a hit-or-miss kind of thing. The service Twitter rolled out for businesses to address the tedium and inefficiency of this method, Twitter Advertising, is designed to help you. Should you really use it, though?
It's actually a pretty awesome service
Twitter Advertising has three main approaches to giving your business (More speciously to your online business) exposure to customers: Promoted Tweets, Promoted Trends, and Promoted Accounts. Promoted Tweets let you publicize specific tweets, making them visible to people who aren't necessarily following your Twitter posts. By using this feature you can grow your fans and increase the customer awareness. Promoted Trends help you endorse certain trending topics, thus attracting users who are interested in what you have to say but are yet to connect with you. Promoted Accounts lets you advertise your name to as many people as possible through Twitter's suggestions on who to follow.
All of these can help you grow the Twitter following of your dreams through more effective targeting – they let you focus your campaigns on specific keywords, people who show interest in your industry, and the like. What's more, at the moment you can do this without shelling out the kind of money you'd typically spend on other pay per click campaigns – and you don't even have to pay if the campaign doesn't work. Who wouldn't love having this in their marketing arsenal?
That doesn't mean it doesn't have some drawbacks
As convenient as this service is for businesses that want to rapidly cultivate a relevant following, it still has the tendency to be unwieldy in certain aspects – not surprising, considering how "young" this development is. Among other things, this service is far from a "use it and leave it" affair: you need to carefully monitor your campaign if you want to keep track of your numbers, you need to think up your OWN campaign ideas, and you need to keep an eye on your daily spending. In other words, it takes a whole lot of manpower to make Twitter Advertising work exactly the way you want it to.
If you're dedicated and flexible enough, you just may be able to find ways to get this service to function in a way that is nothing but advantageous to your organization. But it will be difficult if you try to do this alone – you may need to hire other people to focus on your Twitter Advertising, just so you can turn your attention to other important tasks. In this way, this service can actually cost you more money than you anticipated.
So should you use Twitter Advertising for YOUR business? Sure – but you need to be absolutely certain that you can handle everything it entails.