As a complete tech-head, I regularly write articles for blogs and friends' websites, but I came up with the idea of this article while sitting with a whole bunch of techies brainstorming. The basic question that started it all: "Why do so many online professionals (Web designers, Web developers, Graphic designers, SEM and SEO specialists, App develops etc.) spend their lives only working for companies? The conversation then became a debate between a freelancing career, and a 9-5 job. Being online professionals and freelancers ourselves, we listed the key points someone should keep in mind when deciding to start their own business. Most of these points are drawn from my own experience, and include some advice from friends.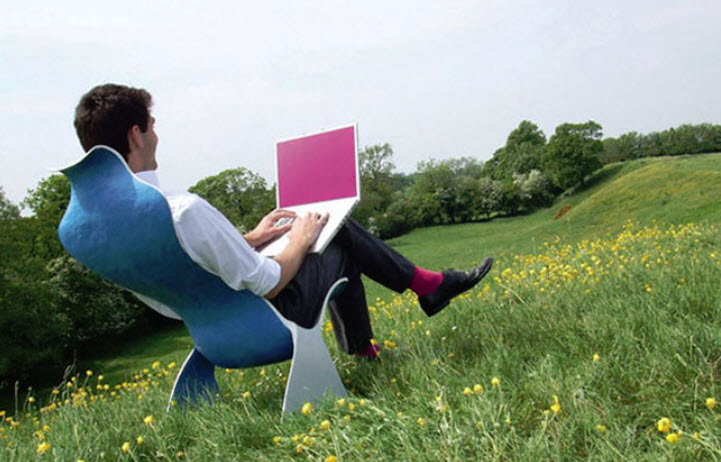 But before that, lets take a look at the Indian Web Scene. India is the next country in line for a great online boom. We already have over a 100 million internet users in the country, and that's barely 9% of our 1.2 billion population! We have over 7.5 million Small and Medium Businesses in India and only 6% of them have a website! That's approximately 70,00,000 businesses that need SEM, Website Design and more. The capacity for growth in this country is enormous. Google has recently set up a site called indiagetonline dedicated to getting SMEs online.
This is why I intend on writing a two part article wherein Part 1 helps explain the points an individual should consider while getting started with their Freelance Business, and Part 2 of my article explains how Reselling Web Services could be the best way to start your Freelance Career, or if you already have an established Web Business, how you could use Reselling to enhance it. At the end of my second article, I will make your decision a lot simpler by offering my recommendation of a service provider that can assist you in easily setting up your Freelance Business.
So, how do you begin to tap into the massive market out there? To begin with, be the best at what you do. For instance, you might already be the best at designing spectacular websites, or performing Internet Marketing Activities, or for that matter developing critical software's or applications. The following steps will explain how you can get started with Freelancing.
Build Your Network – You have a particular skill or talent in which you're an expert. That isn't enough to succeed in the competitive environment we live in. When you approach a small business owner, he doesn't know the difference between design and development, between SEO and SEM, and he probably might think Drupal is a Rock Band. If he's told that he has to approach three to four different professionals to be able to have a thriving website, he will give up on the idea right there. What you have to do to counter that is provide him with a service bundle. You will handle everything he needs to get online. To manage this, you could always try mastering everything, or more practically create the right set of tie ups. Befriend the local IT people, the SEO/SEM guys, designers, etc. You can provide each other with referrals, perhaps taking a percentage off the sale and increase everyone's business in total.
Build Your Brand – Once you have a few clients in hand it's time to make the market at large aware of your talents. First things first, build yourself a website, or get one of the designers/developers in the area to do it for you in exchange for your services. This is a necessary step to prove the point you are trying to make. Serious professionals, companies or freelancers, must have a website up and running. It spells out the identity of your business. In addition, online advertising is far easier and more effective than tv or print. This also helps your previous clients pass on your reference. All they have to do is give out your website address, where prospective clients can see your previous work (if you choose).
Bring Home The Cash – You need to get paid for your work. But the moment you start taking work from all over the country, you can't rely on cheques in the mail any longer. You need to have simple convenient methods of payment for your international customers. The easiest method would involve Signing Up with a popular Payment Gateway, for instance PayPal. Increased security and cross-country payments make this the preferred method today. So it's integral that you have a Merchant Payment Account setup with popular Payment Gateways to expand the horizons of your business.
Be a One Stop Shop – Any service which YOU can provide should be provided by you. If it comes to buying Domain Names and Hosting, you should do it for your client. Have a customer with a requirement of security for his e-commerce website, but doesn't know about SSL certificates? Simply explain the benefit of the product and assure them that you can acquire it for them with minimal effort on their part. You must be his conduit, the one person who can single handedly take his business online.
Bringing in the Business – Here are some of the typical methods I use –

Specialize – Select a profession or a trade and go after them. Have some experience with jewelers? Go after them! You have some basic knowledge of their industry that others would lack, allowing you to tailor-make a website or run campaigns that would be the most helpful for them. Once you've begun doing this, you can specialize in it to a point where jewelers, diamond traders etc would actively seek you out as you are the best at that kind of design.

 Online – There are various groups and communities you could join all over the Internet. Facebook itself is a very effective method of sourcing business as people have the freedom to honestly comment on your page and refer you to other people.

Paid ads/PR – You can always pay professionals to get you a write up in the local newspapers or take out an ad in magazines to promote your business. More effective though is your own PR. Start a blog on the side. Write articles for other blogs. The moment people realize you provide sound opinions and advice, they trust you and have faith in your talents.

Freelancer Friendly Websites: There are plenty of websites like ELance, Odesk, Freelancer, Guru and so on that allow a confluence of Freelancers and people who are looking out for Freelancers. This is an easy way for Freelancers to get access to people with projects, and bid to win the project.

Back Up Your Clients – You should be right there behind your clients whenever they need help. Back up your clients' sites regularly. Take their calls in the middle of the night. Be dedicated to solve any and every problem they may encounter. This is what differentiates a good service provider from a great service provider. This is something that clients thoroughly appreciate and they reward you with loyalty. Not only will they give you any future business, they make sure they refer their entire friend to you. It benefits everyone in the end.
Be Up To Date – 'Are you a developer? Can you code in HTML 5? No? Too bad, that's the new trend' You never want to hear that from a client. If you want to retain all the loyalty the previous tips help you build, you should keep up with the latest in your field and with the net in general. Learn whats hot and whats not in the market at any point of time so you can always give your clients the best advice and service.
I am hoping this article gets all the budding Freelancers out there energized to try out something different. Part 2 of my article will concentrate on Reselling, and how this concept adds a lot more value to Freelancers in the Web Space. Additionally, I will be writing about my recommendation, ResellerClub, and how their solutions can help kickstart your Freelance Career.
In the meanwhile tell me what are the ideas you use, or the hassles you faced while planning your Freelance Career.