Today, marketing reporting is an essential part of every marketing effort. It speaks about whether a marketing campaign is performing well or the strategy needs to be refined. No one has the time to spend analyzing the marketing channels performance. Here comes the role of marketing reporting.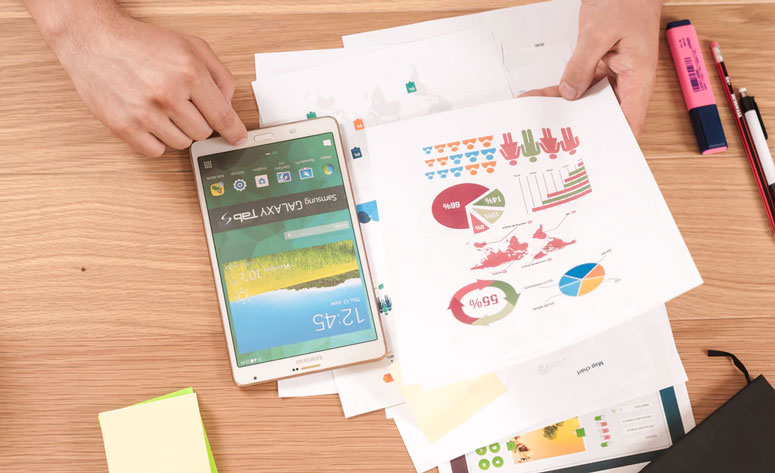 Photo by Firmbee.com on Unsplash
Marketing Report
The collection of data or inputs from different marketing sources makes a marketing reporting template. It presents the performance of any business's marketing efforts for a better understanding of future investments. In general, marketing reports include information on the below-mentioned points:
Marketing strategy
Market research
Promotions
Ad and email campaigns
Goals
Expected outcomes
A good marketing reporting dashboard will give all the data an individual needs to have for making a decision and take action accordingly. The information required to make a decision is usually less than the amount of data one has at any given point in time.
List of things to have in a marketing report:
Every marketing tool today probably has its reporting feature, and the list of metrics could belong. The metrics an individual choose depends on goals and nature of business, but having said that, a set of must-have metrics that are a good idea for any company willing to have or maintain a marketing report are listed below:
Goals
SEO data
Email marketing data
Leads and customers
Explanations
Creating a Marketing Report
A marketing report should help in making a decision. Hence, before coming up with a statement, it is crucial to figure out the purpose and accordingly choose the content of the marketing report. Marketing reports are often not performing the way expected, so simply reviewing data is a waste of time. Data points sometimes can be used to draw multiple conclusions or make decisions, so precisely, knowledge of drawing data in advance certainly helps. One should always determine the goal of having a marketing report before pulling any data. Once the impending decision is made, list fetched data that might be relevant.
Listicle For Types of Reports Today Available For Every Digital Marketer
General Marketing Reports
Daily Marketing Report
Weekly Marketing Report
Monthly Marketing Report
Monthly Competitor Analysis Report
SEO Reports
Overall SEO report
Backlink Report
Technical SEO report
Social Media and PR Reports
Social Media Performance Report
Brand Reputation Report
Apart From the Above Mentioned Below Is a Much-Refined List Of Marketing Reports And The Importance Of Analyzing Them
General marketing report is a great all-around template that gives an overview of all marketing efforts. Whether content marketing to e-commerce analytics or search engine optimization, one gets everything. Always keep in mind that this is a comprehensive report with some of the below mentioned recommended KPIs are:
Bounce rate
Campaign performance
Channel performance by traffic source
Conversion rate
Goal completions
SEO marketing report is an integral part of any long term digital marketing strategy. One might probably find similarity if an individual already used Google Analytics dashboards. However, this report helps keep track or be in the loop to know how SEO efforts are performing in general. Below is the list of crucial KPIs every individual should include in an SEO marketing report:
Organic sessions
Organic conversions
Organic landing pages
Organic keywords
PPC marketing report is good because the return on investment is easy to track. It is one of the best strategies for driving conversions, but that is possible only when results are both optimized and monitored. Most digital marketing reports support Google AdWords, Facebook Ads, Bing Ads, SEMRush, and much more! An excellent PPC marketing report shall include inputs on:
Revenues
Clicks and costs
Conversions
Ad performance
Social media marketing report has two aspects. This can be further segregated to social media marketing paid and organic ads. Facebook Ads are paid, whereas content marketing is organic. Today the most popular social networks for campaigns are Facebook, Twitter, Instagram, Youtube and LinkedIn. Every digital marketer wants to include all the attributes mentioned above for a more significant chunk of clients and business.
Likes and followers
Impressions and reach
Engagement
Top performing posts
Ecommerce marketing report is all about products and services that are constantly evolving and changing, so is the need for change mandatory for every e-commerce marketing strategy. Every e-commerce marketing report should include KPIs that would eventually ensure getting the best possible eCommerce marketing efforts. In general, eCommerce marketing involves plenty of marketing channels, starting from Google Analytics to social media. Below is the list of crucial metrics one should include in every report are:
Revenue
Conversion rate
Transactions
Bounce rate
Pages per session
Average order value
Conclusion
Every digital marketer wants easy access to data and key metrics. A digital marketing report gives all marketing data that is constantly tracked to keep everything updated. The best part is one can use a Google Analytics report and a social media report both simultaneously. One can always include KPIs from all the top marketing channels, from Google Analytics to social media, email marketing to paid search, and more in one platform. There are plenty of metrics to choose from, and the best part is selecting the rights ones can be tricky sometimes.