"How to sell a car" can be toughie especially when, you have an unhealthy attachment to your belongings in general and the car has been a dear friend for the year, or you have no clue whatsoever as from where to begin, or both. The thing is selling a can't that a herculean task as you think it is, especially in an age when everyone knows everyone else and getting buyers isn't a big challenge as it once used to. The question is how to sell a car to someone who gives the suitable monetary value in exchange for the car without you having to press yourself to settle for a number half-heartedly.Find more details on how to sell a car here.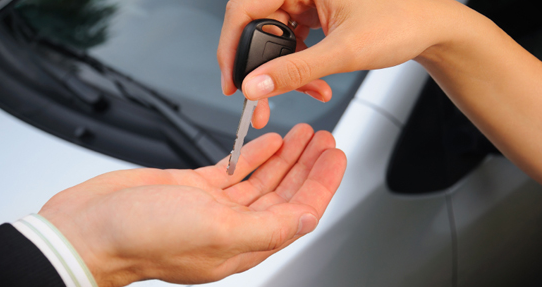 While possibly everyone will tell you a different story when it comes to selling their cars, it is only wise not to rely upon your faith in the fact that it would turn out to be the same happy ending or sob-story as everyone else. Even though a lot of people these days opt for listing their cars in some or the other dealership to get customers, it never hurts to go old school and get buyers, in one-to-one fashion and absolutely no middle man involved. In that case, the entire transaction not only turns out to be more lucrative for you but also, you learn a lot of new things that might come in handy the next time you desire to sell your car.
Know the market well enough to pitch a proper price:
This might seem like a lot of work although it isn't. There are all kinds of automobile dealership website all over the internet to give you a fair idea regarding the current market status. Believe it or not, it would help you determine how much a prospective buyer would be willing to shell out for your car with the given set of specifications.
Honesty is truly the best policy:
This would cover any and every major and minor but significant detail regarding the car that might be relevant to the prospective buyer. Make sure that all the paperwork related to the vehicle including the regular maintenance receipts, engine oil change receipts are well maintained and are at the disposal of the buyer, in case they might want to verify. Any forging or misdemeanor, in that case, can prove to be a deal-breaker for any serious buyer.
Work on your people skills:
Well, nobody is asking you to put up your party face on when it comes to "how to sell car" domain, but yes, there is no denying the fact that being pleasant co-operative, friendly and making a genuine attempt to woo the buyer can go a long way in landing a successful as well as profitable deal. Doesn't matter if you are anhedonic and pleasing people isn't your forte, but you must remember nobody likes to buy wares from a peddler with a stinky face.
After doing every bit that you render essential to get buyers for your car, including any hardware up-gradations, setting the paperwork straight, generating leads on getting potential buyers and actually landing up with buyers, then letting the buyer take your car for a test drive etc. it is important that you follow them up regarding the deal yet to be closed. Lack of follow up can be misinterpreted by the customer as lack of your interest in selling the car to them. Often is the case, that the buyers withhold the final decision till they get some discount or bargain from your end. By following up and following through, you can seal the deal right, given that you have kept a good margin even after considering the maximum bargain.
In the beginning, it might have seemed like the entire tone of this article is not really pro-dealership but then let's get real, all though the cost to benefit is slightly more when it comes to selling a car on your own, the balance can tip to the other side in case where your car is way, way off being saleable. While small scratches or dings are repairable in most cases, any major replacement or repair work that would supposedly eat up big bucks should be left to the dealerships as in that case it won't pinch your pocket much.