Landing Pages are indeed on the top position of the list, having handy & effective ways to reach your customers. Landing pages are, as you know, static web pages — which are unlikely a part of your actual product/service website — created for particular purposes. For instance, if you want to let your customers know about an event, you can set up a good landing page, and people can know about the particular stuff when they visit the site.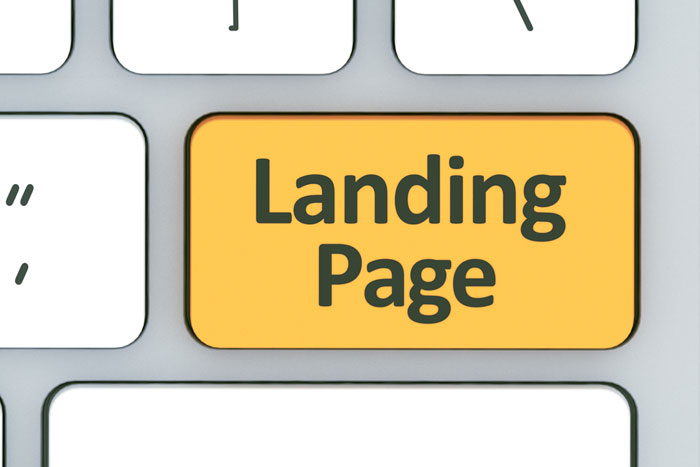 Well, the main thing is to create a good landing page — when we say 'good', we mean 'attractive' and 'effective'. For doing so however, you need an effective landing page creation tool, using which you can design and publish landing pages — in the given sub domain or in your own domain. GetResponse and Lander are two of the most noted names when it comes to landing page creation, which often put professionals in doubt. In this post, we would like to do one brief comparison of both GetResponse and Lander; so that you can choose the most appropriate one.
About GetResponse and Lander
As you might have heard earlier, GetResponse is a fully-fledged email marketing solution, with a few other features, which are not found in the typical email marketing tools. To take the nearest example, GetResponse has integrated support for landing pages builder, Autoresponders, webinars, live support etc. The firm has been in the field for a long time period, thus reassuring the credibility and confidence to go with it.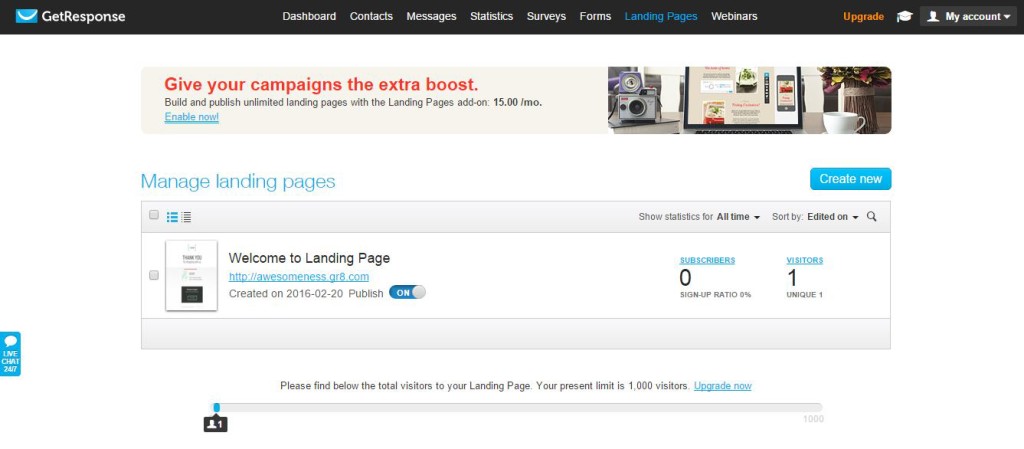 On the other hand, Lander is a service that's dedicated for landing pages. From designing to publishing landing page, the service has all the resources available for you. Being so, different kinds of features are offered by the solution. It has, for instance, advanced analyzing options and customized template creation options etc. It's also a quite-trusted name in its field.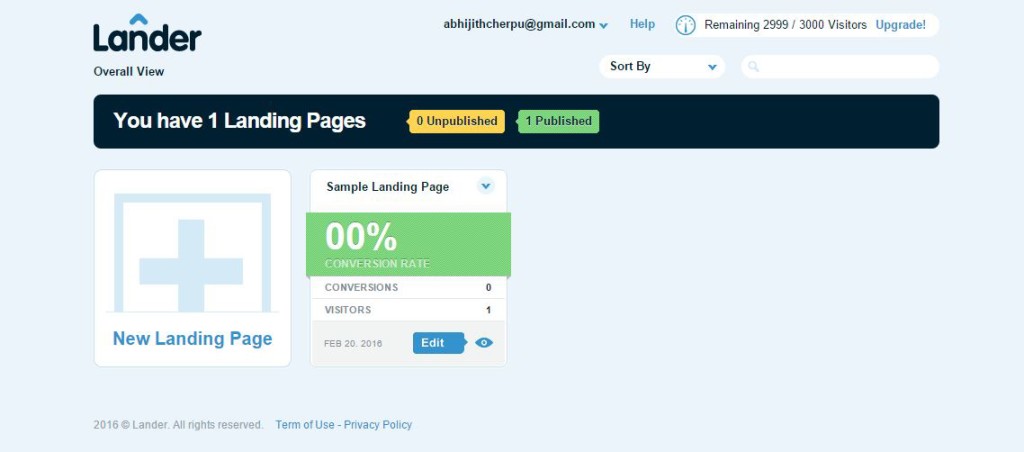 Availability of Landing Page Templates
Since you are not planning to code your entire landing page, you need landing page templates when you choose one landing page creation tool. Now, we shall have a look on that aspect of both solutions.
As in the case of GetResponse, there are more than 100 landing page templates that you can choose. It's to be noted that the templates have been classified into several categories — Sales Pages, Promo Pages, About Me Pages etc, for example. The best part about the collection is that all the templates are 100% responsive, meaning that they would work fine in all platforms. Since there is a good categorization, it's easier to choose the appropriate one.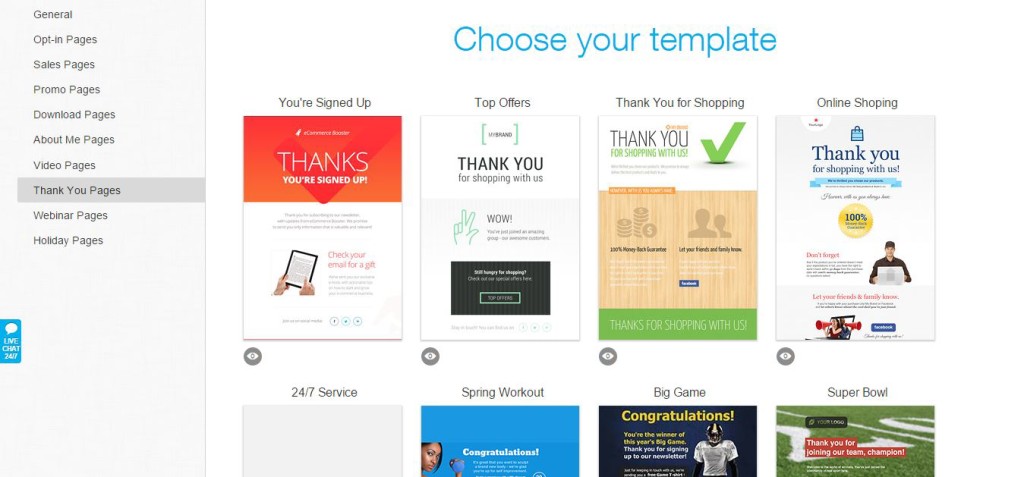 Lander also has a promising collection of pre-designed templates available, but the collection isn't that wide, we say. It also has some categorizations, such as Portfolio and Events, but the number of templates you'd find in a category is relatively lower, which may be a matter of concern for you. That having said, Lander offers an option to design one template exclusively for you, if you submit the design to Lander. All the templates are responsive, by the way.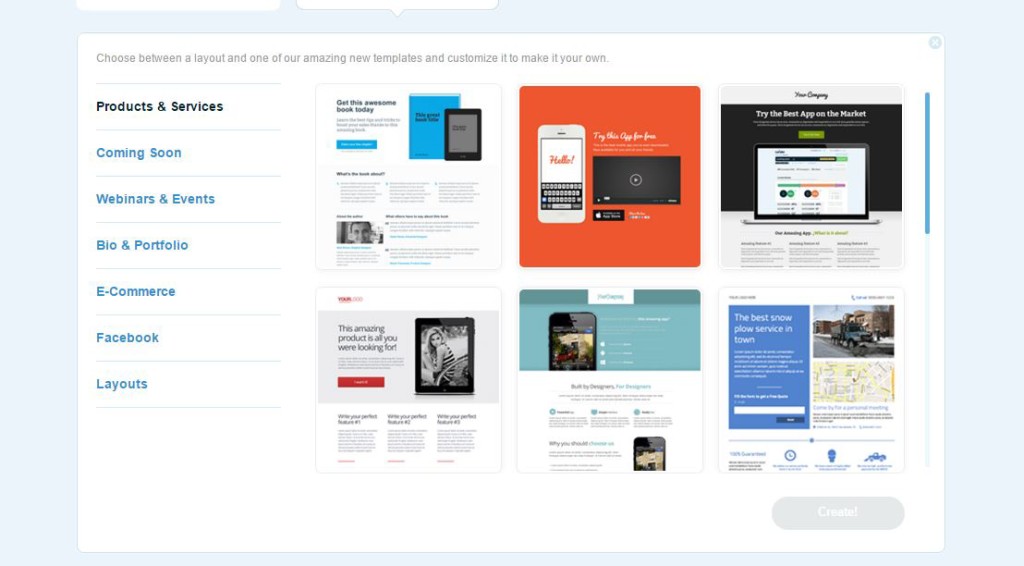 Editing & Customizing your Landing Page
Though you can select a single landing page template, you may need to customize it according to your requirement. So, from the usability point of view, customization options for a landing page creator are to be noted.
GetResponse offers an awesome platform for landing page editing! Once you have chosen the template, you will be lead to fully-fledged customization page, where you can add, customize and remove various elements of the landing page of yours. For instance, if you want to add a web form or button or a video into the landing page, you can do so from the elements page. Similarly, if you wanted to integrate a PayPal account for receiving payments, you can do so from the elements tab. There is even an option to edit the HTML code of your landing page, if you wanted advanced customization. In addition to all these, you can see the changes you make in different panels.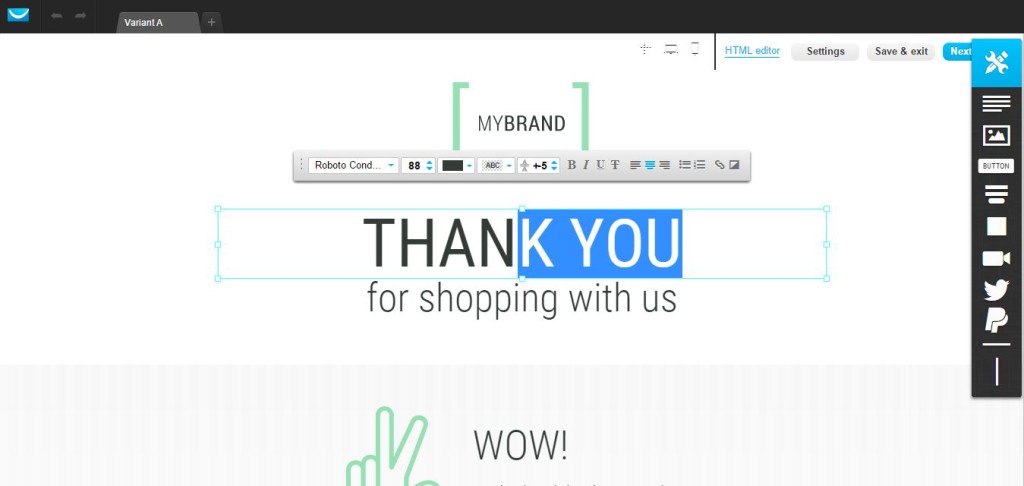 Lander too has a dedicated environment for editing and customizing your landing page. Right from the interface, you can add different elements such as images, web forms, videos, timers etc. In an optional panel that you can draw, it's possible to make advanced edits such as colour change and all. You also have options for integrating a landing page with the various services available. Despite all these, HTML-based editing is not available in Lander, which might be a disappointing factor for some of you.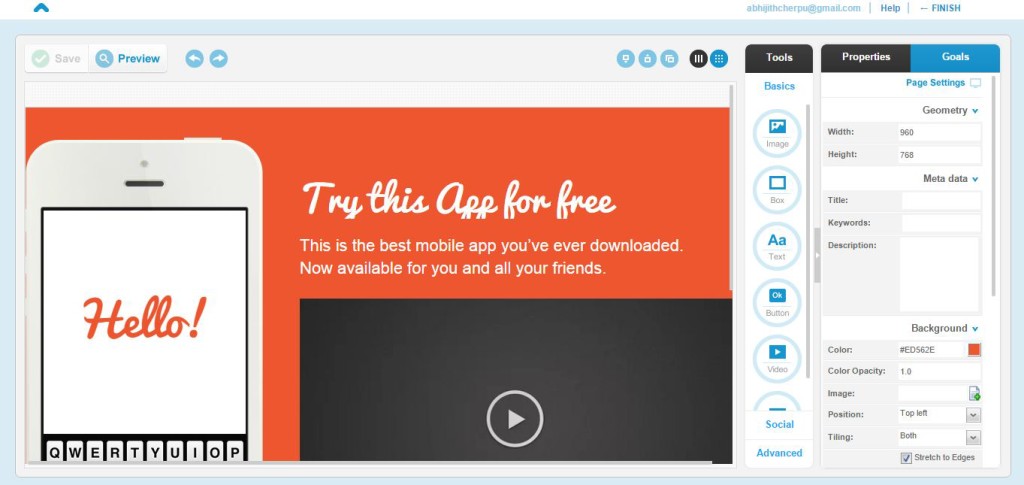 Pricing
It's necessary to have a look at the pricing plan of both GetResponse and Lander. Both services offer 30-day and 14-day free trials, but there is no free plan, as such.
GetResponse has its basic plan available for $15 per month, which lets you use Email Marketing & Autoresponders 2.0 features along with basic version of Landing Pages. You can move forward if you get a bigger email marketing list for marketing.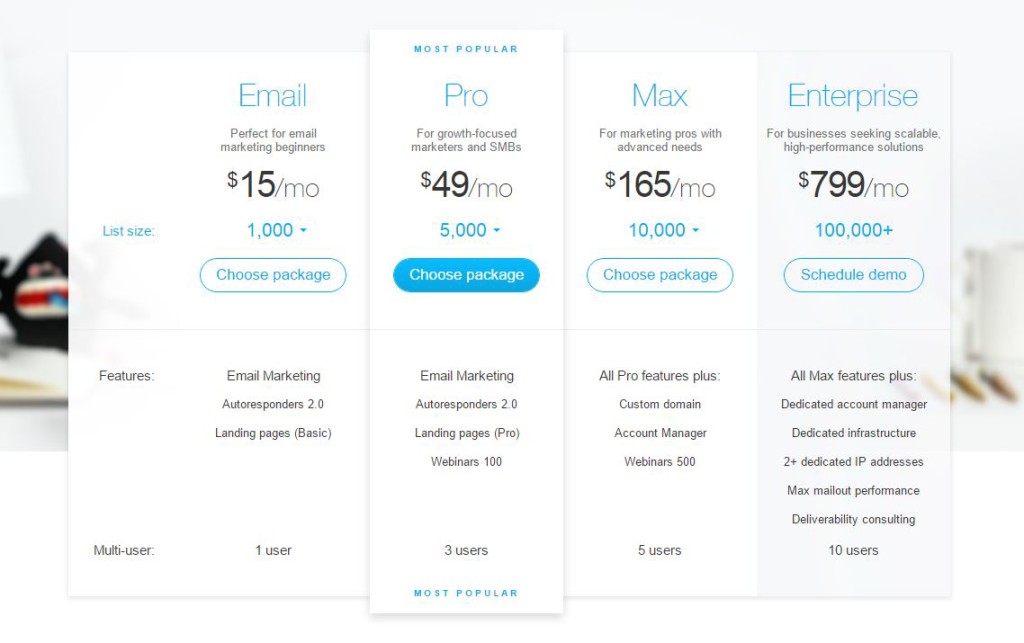 As opposed to this, Lander has the basic plan — which offers 3000 visitors per month — for $37, which is quite a lot expensive, as compared to GetResponse. As you need more resources, you got to pay more for Lander. So, this may not be the choice of short-budget newbie.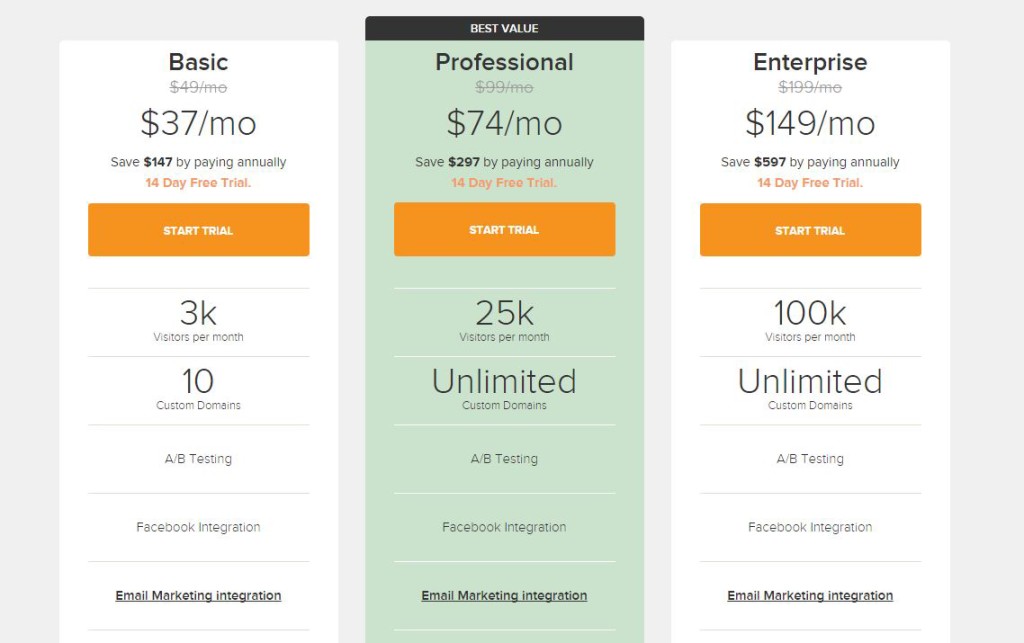 The most important thing about GetResponse pricing is that you are actually getting a fully-fledged email marketing solution when you purchase this landing page creator. Since both the services are interconnected, you can have a smooth marketing experience.
Additional Options
There are also some other options that make GetResponse better than Lander, in this context. For instance, you can have integrations with a lot of other services, ranging from PayPal to Slack, Soho, etc.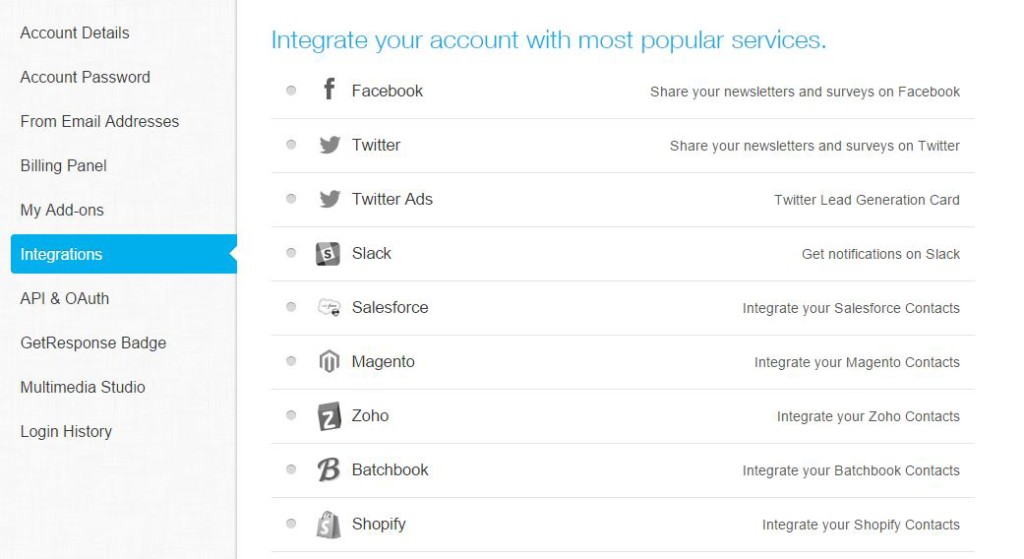 Apart from this, GetResponse gives a clean set of publishing options — we can either use of the superb sub domains available or choose to go with one of your own domain names.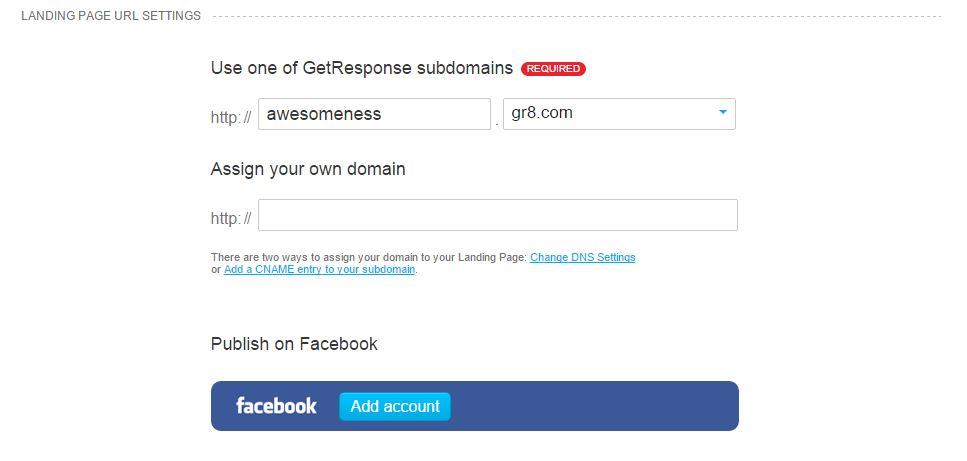 The Final Words
At the time of final decision, we have plenty of reasons to prefer GetResponse to Lander. At a truly affordable cost, it is possible to get a solution with multiple capabilities such as email marketing, Autoresponders, webinars etc. In the same way, GetResponse has advanced options for customizing the landing page, such as the HTML Editor. So, from the internet marketer's point of view, GetResponse is definitely the better option, we bet.