Dog ownership is becoming increasingly popular because it allows people to spend time with their animals. Animal lovers can choose among so many races. You can navigate this link to see just how many of them are out there. Maybe you'll get the idea of what kind of four-legged friend you want for yourself and your kids.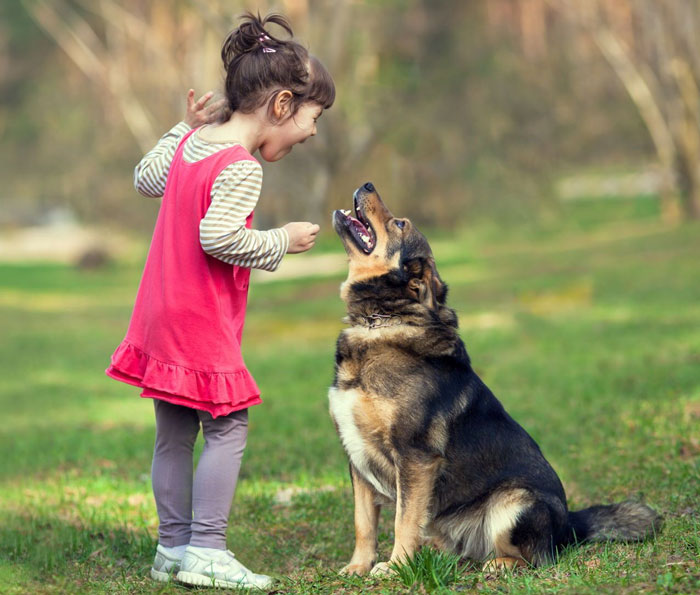 There are many different types of dogs. Each breed is raised to perform a specific task and has its unique characteristic. The Greyhound, for instance, is used for running and jumping. The Labrador Retriever is known for agility training, while the Shih Tzu is known as great companions for couch potatoes. But what's in common to all pups (or almost all of them) is that any of them can be trained to 'handle' kids. It's just a matter of your dedication and will to work with your new pet.
Criteria for Choosing Pets for Kids
The purpose of the dog breed you choose is based on what you want it to be suitable for. If you plan to take the pooch for your kids, these animals don't have to be the fastest, strongest, smartest, and strongest in the world. Your youngest ones will love any pup ​​you get, but you still have to decide which breed it will be.
Kids can sometimes be overly grueling with dogs, so they need a pet with a high tolerance threshold. This doesn't mean that 'stricter' breeds are not suitable for the family, but they must be worked with and provided with adequate training. If you can't dedicate to raising a pup, still opt for a calmer animal.
The next first thing you have to think of is how the pet will fit your lifestyle. You need to know how long the pup will be home-alone, as well as whether it's even possible to train them to endure short-term loneliness. Some breeds are prone to separation anxiety. This factor must be kept in mind when choosing a furry buddy for your youngsters.
Below, you'll see the list of breeds prone to separation anxiety:
https://honesttopaws.com/dog-breeds-with-separation-anxiety/
Pets for Indoor
When you move to an urban area and plan to live in a flat, you could choose some small breeds that are not too active. That can be any toy dogs, like Bichons, Pugs, or Shih Tzu. You kids don't have to work with them in the sense of providing them with activities and games. They'll be fine with a lot of pets and cuddles.
If you prefer middle-sized dogs, you can't go wrong with Chow Chow or Chinese Sharpei. Regardless of their size, they are perfect for living in flats with kids due to their obedience and mild nature. Corgis can also be a great choice, but these dogs are highly intelligent. You have to find ways to keep them busy.
Dogs for Yards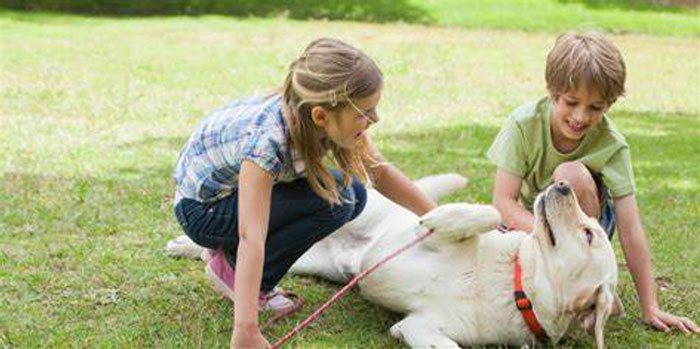 If you own a large yard, choosing a breed is easier than when you live in an apartment. Most dogs love freedom and plenty of space, so none of them will mind being outside. But you certainly won't force toy dogs to run and chase the ball the whole day long.
A better option is to take an active pup with great physical predispositions. They will be a great companion to kids who love playing outside. Guardians like Newfoundland or Bernese can be the right choice, as they are very protective and can go all day long. That's an excellent way for your youngsters to relieve excessive energy.
You can't also go wrong with sporting breeds. The most popular representative of this group of dogs is the Golden Retriever (remember Air Bud?), whose affection for kids is widely known. They may not be good watchdogs because of their friendly demeanor, but you can be sure that they will be gentle and quite tolerant towards the youngest ones.
Having a pet is a great thing, especially if you have kids. What could be better for them than playing with a furry buddy, learning empathy and compassion along the way? It's a fact that pets make kids happy. And as long as the dog's behavioral needs are met, these lovely animals are happy too.