There are few limits to the types of digital content you can create with Blender, but it requires a reasonably fast PC to run well. In many phases of the content creation process, Blender can make heavy use of your computer's processor (CPU), graphics card (GPU), and system memory (RAM).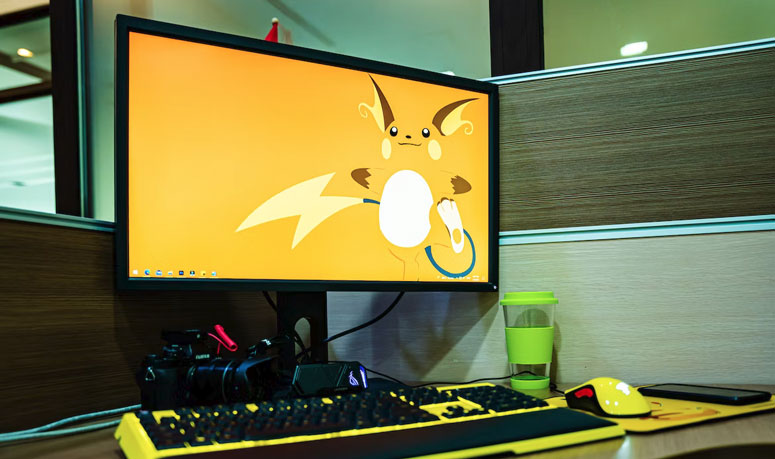 More processing power means shorter rendering times, allowing you to use your time more productively. But the latest and greatest computer parts are everything but affordable – especially if they come with a workstation label – so a line must be drawn at some point.
Here are some thoughts and ideas on how to go about finding the best components for Blender on a modest (in a workstation context) budget.
How Does Blender Use Your Hardware?
Blender utilizes your hardware in several different ways depending on your workflow and what features you use. Some examples:
3D Sculpting: Uses primarily the CPU and is capable of multi-threading, meaning that processors with many physical/logical cores are preferable. It's also heavy on the RAM.
3D Modeling: Uses both the CPU and GPU and splits the workload between these parts depending on the task at hand. 
Eevee Realtime Renderer: Uses the GPU exclusively and benefits from large amounts of dedicated graphics memory (VRAM).
Cycles Production Renderer: Uses the CPU and/or GPU (either or both), but the GPU will usually be the faster of the two. 
Finding Price/Performance Sweet Spots
Getting the best possible performance for your budget is really what anyone strives for, whether it's for Blender or something else entirely. Blender is a special case though, with certain parts being more suitable than others in the same price range.
A good place to start looking for the best CPUs and GPUs is the Blender Benchmark database.  Note that you do not need workstation-type parts to build a workstation PC for Blender. Consumer CPUs and GPUs will work just as well for most content creators and offer much better value for a mid-range build.
Best Value Mid-Range CPUs in 2023

The workstation processor space has been dominated by AMD in recent years. AMD's Threadripper CPUs come with up to 64 cores (128 threads) and a $6,500 MSRP for the top 5990WX model. This CPU sits on a Blender Benchmark median score of 1245.
For less than a 10th of that price (under $600) you can get either one of the leading consumer CPUs from Intel (13900K) or AMD (7950X). These models are quite close to each other in the Blender Benchmarks with median scores of 569 and 622 respectively.
Best Value (Nvidia) GPUs for Blender
AMD graphics cards are often ahead of Nvidia in terms of price/performance when it comes to gaming. This is not the case with Blender, which is better at utilizing Nvidia's proprietary CUDA technology. Even AMD's latest Radeon 7900 XTX is outperformed by the previous-generation GeForce RTX 3070 in the Blender 3.3.0 benchmark.
On the downside, even the consumer cards from Nvidia are quite expensive, especially those from the latest RTX 4000 generation.
Although they are obviously slower, the cards around $500 in the RTX 3000 generation offer somewhat better value in 2023. Note that most affordable cards in this tier, mainly the RTX 3060 Ti, are available in multiple VRAM configuration and Blender generally favors the ones with more memory. 
RAM and Storage
Buying RAM and storage space is more straightforward as pricing scales more or less linearly with capacity.
Something to keep in mind as far as RAM goes is that Blender can use lots of it. As per the official hardware requirements, you can run it with just 8 GB of RAM, but the recommendation is 32 GB. For 3D modeling, even the latter is more of a minimum and 64 GB is probably a safer option to steer clear of bottlenecks.
Storage capacity and performance is also a particularly important element if your work involves video editing, for example. NVMe SSD storage is the fastest option today, while traditional hard drives are best suited for backups.
Summing Up
Although Blender can theoretically run on an older budget PC, the bare minimum specs will not provide an efficient working environment for anything but the most basic tasks. But at the same time, most users do not have to spend a fortune on their workstation build.
A sensible mix of mid-range and high-end consumer parts can offer enough performance even for more demanding use cases.