The days are gone when the toys were meant for playing. These days' people are playing with technology. Call it the passion of the coders or admirable creativity of the advertisers, but the contemporary lifestyle is getting more and more addictive towards gadgets or any technological stuff. You get attracted towards a device for a particular feature, and within a month, or even lesser period another fine stuff comes in to picture with something better to offer. People don't even care about the price as there are many interesting schemes available to help you on this regard.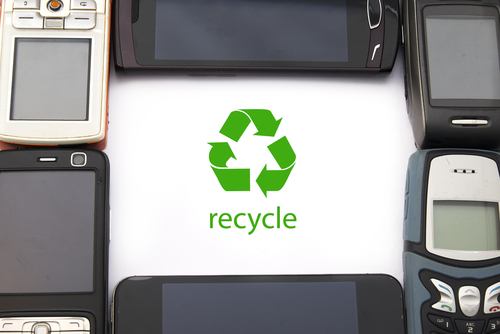 Harmful effects of the electronic wastes:
Naturally, the number of older devices finding a place at waste bin is also increasing. Being an aware citizen of the present time it is always expected from you to recycle the device in proper way. These electronic gadgets are generally made up of copper or other similar metals and plastics those are extremely harmful for your surrounding. Percentages of electronic wastes have increased in significant percentage in developed parts of the globe like the USA.
There are many major cities in this world where people are frequently made aware of the harmful chemicals those are used in these technological devices, and they way these affect the ground soil and water. Hence, it is always important for you to think of the handy usage of these old gadgets so that you can stay beneficial both financially, and in terms of nature.
Recycling is always a favored option:
On this context, phone recycling for cash is certainly one of the best ways you have. In maximum cases these are done over the web. These days much enhanced houses are getting involved with it in a lot efficient way. Good news here is to mention that people are showing increasing interest towards it, especially as they are getting a chance to bag some cash. However, it is also crucial that you take care of certain aspects prior going for this process, or offering someone your device.
Points to remember prior going for Phone recycling:
The most important here is to mention that the device needs to be in good state. Especially, you must make sure these are having the original accessories, especially the power option. Check each part of the functionalities of your device. Remember, these online platforms often put emphasize for the outer look, and then the battery capacity. So, you take care in accordance.
Going with these online sites:
After going through these sites, they make you available with a certain price for your device. Once you align with the price, usually they send an envelope for you to securely send the device. Don't worry, they never charge anything for these envelopes. It is here to mention that always send your device in switched off condition, or let then switch on the device. Keep it as less personalized as it is possible. Take the sim-cards, microSD cards, etc away. Make sure that you retune the factory settings prior progressing any further.
Finally, all it can be said that recycling older devices is always a good practice. Apart from satisfying you in terms of performing a good job, it pays back you with some cash as well.