Awesome apps have a significant role in making Mac one of the most usable and lovable Operating Systems ever. Simply put, we cannot imagine Mac without all the bunches of superb apps you would find in App Store and elsewhere. Then, there are two types of Mac apps — free and paid. Once again, the selection should be based on your own choice.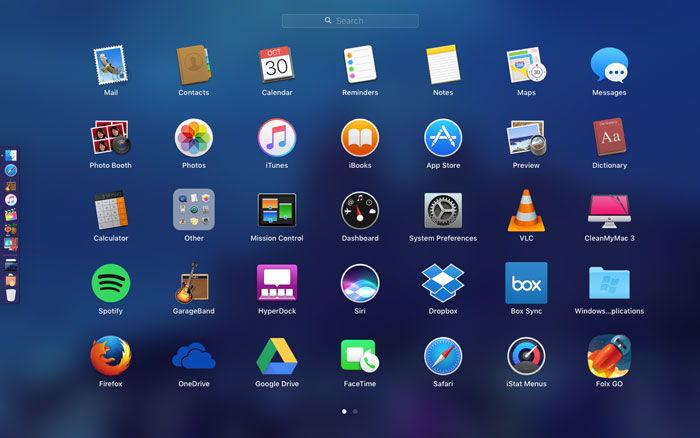 All the time, we've known people who cannot spend on digital content and other people who likes to spend money for quality products. If you belong to the second category, you're going to love this list. We have created a list of the best 5 must have paid apps for Mac. All these packages cost you a few dollars, but the ultimate results will prove how worthy the apps can be.
As you can guess from the name, Dashlane Premium is a pro version of an actually-free software. It's fine if you want to try the free version, along with 30-day trial for Pro features. In fact, I had used the free version for a long time before upgrading. Coming into Dashlane, you would spot an easy-to-use yet feature-rich type of password manager. Thanks to the well-developed extensions and add-ons, Dashlane would be integrated to your overall browsing experience, in almost all browsers. Be it password collection or password creation, it makes your digital life easier.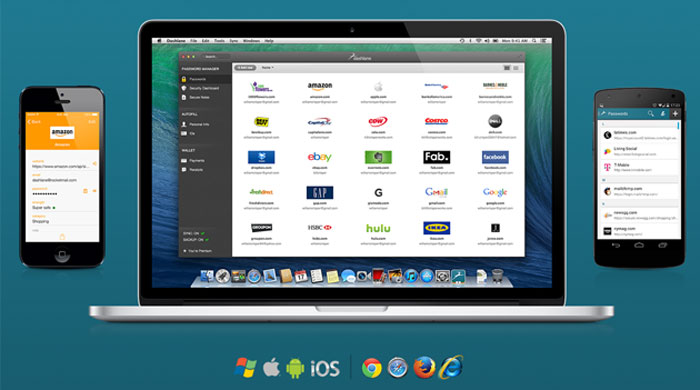 If you are wondering why you should have Dashlane Premium instead of free version, there are a bunch of reasons. First of all, you have support for unlimited devices along with automated syncing of your passwords that have been stored. It doesn't matter where you hit the save button, all the passwords are available every single place. In addition, there are some perks in terms of support, password sharing and more. Personally speaking, I have been using Dashlane for a while and it's one of the best utilities ever. It has a subscription-based system that costs you $39.99 per year.
If you ask us who needs Ulysses, there are a bunch of answers. Ulysses app is basically a solution for writing without distractions as such. There's no argument that Word or LibreOffice Writer has a bad interface. It can however be quite distracting the work at times. Ulysses is an escape from that, offering you a clean & simple interface for your writing needs. You can either be a journalist who looks for stunning introductions or one creative writer who needs the best lines every single time. In both cases, you will find solace in Ulysses. The app is available for iPad and iPhone too.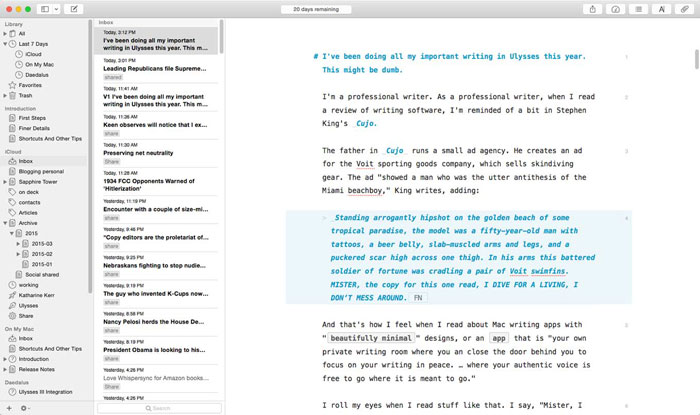 Sad enough, Ulysses for Mac doesn't have a free version. You need to purchase the app if you want to try it out. Apart from distraction-free interface, you will have the benefits of easier organization as well. Say least, and your writing projects can be accessed by specifying dates and tags. Another feature you'd possibly love is the option to export your writing projects into convenient formats. It has native support for formats such as PDF, Word and HTML. Considering a price of $44.99, Ulysses is a simply a must-have for the creatives.
Magnet is probably the cheapest Mac app you would find in this list. If you are someone who upgraded into Mac from Windows, you know the difficulties of workspace organization. Mac is somewhat just okay when it comes to arranging your windows and all. You'd have to spend a few minutes for aligning all the windows in a comfortable viewing mode. Magnet, which costs you just $2 fixes that. Using this app, you can manage all the opened windows and arrange them side by side. This app works so great with macOS Sierra that you will find hard to not love it.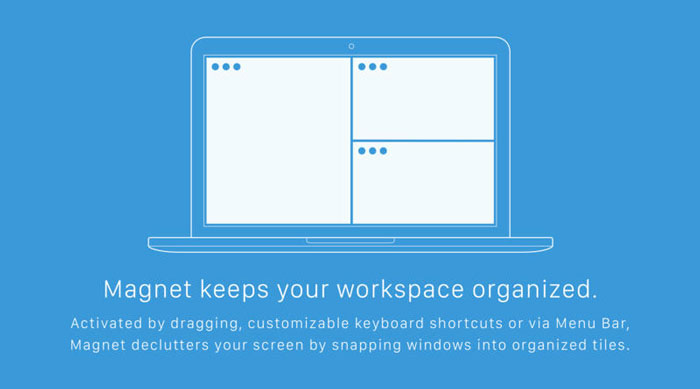 In other words, Magnet is the perfect solution for multitaskers who use macOS. It doesn't matter whether you have three or four windows opened on the screen, the app will arrange all of them. Once launched, you can spot some magnetic strips on the sides of the screen. All you have to do is pull the windows to one side or corner. Even better, you can configure the keyboard shortcuts and manage the current window with ease. Altogether, if you don't want to spend more than $5, Magnet for Mac is a worthy shot.
Not every Mac user needs Photoshop installed in their devices. You know, it's pretty heavy and can consume a lot of space. In that situation, Pixelmator for Mac becomes an essential alternative. It helps you deal with almost every photo editing need of yours. There is no compromise of features or performance in Pixelmator but what matters is the native app design for Mac. It doesn't matter if you just want to quickly edit a part of an image or check out some retouching tools, you can find the options in the program. Nowadays, almost everyone loves a photo editor, right?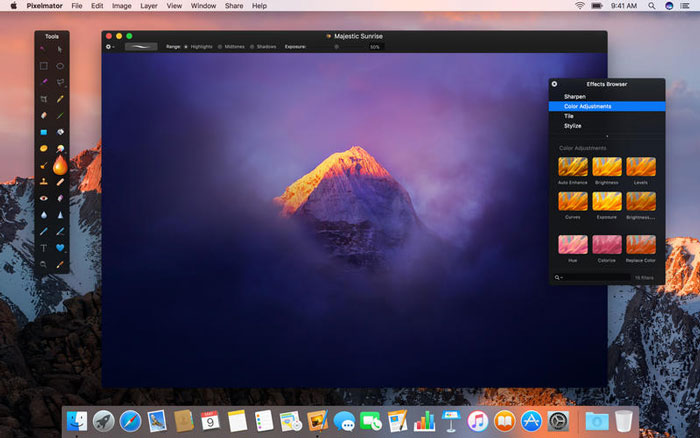 As for the pricing, you can own a copy of Pixelmator for an affordable rate of $30. For us, that's something cool, especially considering its features. Cut the long story short, Pixelmator is one of the fastest and really effective photo editing programs in the market. In addition, we can count in its features like 150+ effects, in-built drawing tools and compatibility with industry-standard formats including PSD. For those who don't like the complexity of Adobe PS, but needs decent power, Pixelmator would do the job.
You can surely spot the Mail app in the list of Apple's pre-installed apps for every Mac. However, the app is somewhat not feature-rich in many aspects. If you think the same, you should definitely check out Airmail. It's one of the most popular and impressive mail clients for macOS and iOS. While the compatibility with all popular email service providers is appreciable, Airmail also glitters due to the tight integration with macOS Sierra system. Be it notifications or email actions, everything is accessible so easily. For $9.99, you should not miss this app.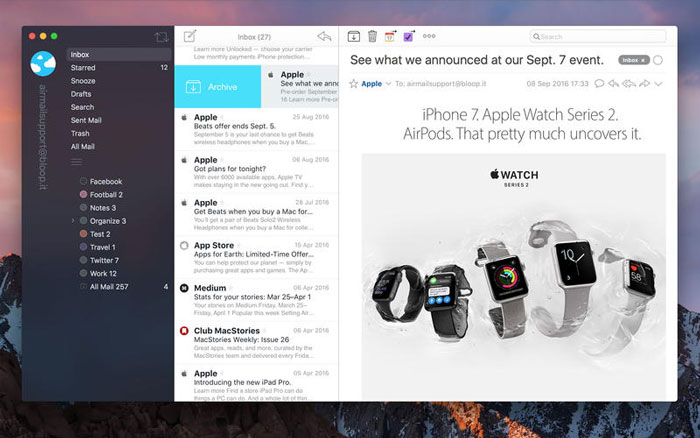 Airmail is very unique when it comes to arranging your various inboxes and organizing the mail. Thanks to its unified inbox, everything important will be available in the same place. You can even categorize mails as per the sender and other details. There's a rich composer, a bunch of shortcuts and many features that you would find useful for communicating with the email service. Considering all these points, Airmail is a must-have paid Mac app for most professionals out there.
Wrapping things up, these 5 are the must-have paid Mac apps you can check out. They are so popular and trustworthy that you can go ahead and purchase any of these. At the end of the day, you can see a boost of productivity with their help.