Many newbies think that building your own computer is hard. It's not, and there are many benefits of having a custom PC. It'll save you cash and you'll feel incredibly accomplished – who wouldn't want that? We've run through all the reasons why building a computer is great.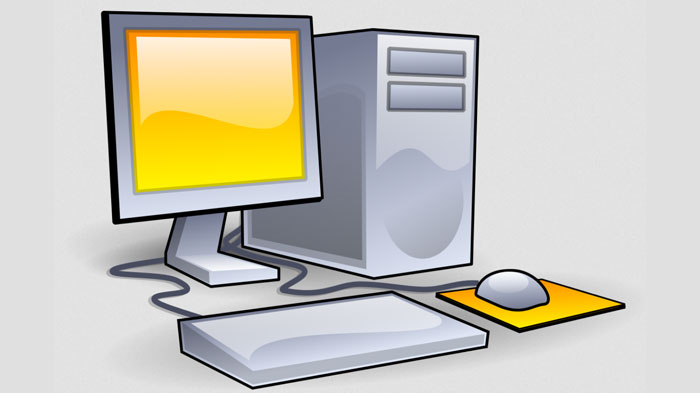 Save Money
One of the major benefits of building your own computer is the money you'll be saving. You can save hundreds of dollars by building your own PC, instead of buying one. This is especially true if you know where to look. With some digging, you'll see that some of the best mini itx cases would be cheaper and work just as well as premium CPU towers. All kinds of CPU sites have discussed these subjects, so you won't have to look far.
As building a computer is quite sought-after, there are templates you can follow to save cash. They're the best and cheapest parts you'll need to get the job done. One of our favourites is the "family" computer, which handles everyday tasks. It'll usually cost an impressive $200-300 to build.
Another great thing about building your own PC is that manufacturers love offering sales.
You're Getting Your Money's Worth
When you spend $800 on a pre-built computer, you're not getting parts worth the money. Remember that you're buying from a company, so it'll charge a mark-up. This is true for gaming PCs as high-end brands like Aurora charge extra due to the name you're buying from. When you're building one yourself, you'll be buying parts that are right for your budget. When you compare the computer you built for $700 with one from the store, you'll find that yours performs better.
You're getting a Superior Warranty
When you buy a computer, it'll probably come with a warranty that will last a year. This will cover anything that might go wrong with its parts. When you build your own, there'll be warranties that last years for each component. This leaves your computer secure for longer. Considering that repairing computers, especially gaming PCs, is expensive, you're doing yourself a favour.
You're Bringing Your Vision to Life
Each computer performs differently. If you compare several that cost the same price, you'll notice that some of them excel in certain aspects. They may look different too.
Let's say you want a PC that has a superior GPU, but the computers available for your budget don't offer one. They not only don't have the graphics card but may not look like the PC you had in mind. Thankfully, you're bringing your vision to life when building your own computer. You can splurge on a GPU but not on the other parts. You'll also be able to design it in a way that you like.
It's Not That Hard
Considering the above points, we can agree that building a computer is better than buying one. However, you might think this is difficult. There are many in-depth guides, tutorials, and reviews that will help you get the job done. They were made for beginners, so you have nothing to worry about.
Manufacturers want it to be easy for you to build a computer as well. That's why they've standardized their parts. This makes it easier to follow guides. They've even simplified components, making the process a piece of cake.
Your Computer Will Last Forever
Remember that computer manufacturers add a steep mark up to PCs, so the parts in them are not worth the cash. As discussed, this means that a pre-built PC won't be as good any that you've built. One of the best things about this is that your computer will last longer. If you snagged its parts during a sale, your computer will have components worth a lot more than its actual price. You can just imagine how long a PC built from them will last.
Moreover, custom computers are made to be optimized over time. This means you won't be throwing your computer out whenever a new trend hits.
You're Learning a Valuable Skill
When you build a custom unit, you're learning many things about CPUs. All this computer knowledge is a great life skill. Moreover, knowing how to build and take care of computers is something that will help if you want a career in the tech industry.
As you'll be learning more about computers every time you upgrade, you'll become an expert. This eliminates the need of having to contact customer support, too. And as you'll be placing superior parts, the chances of your computer acting up is reduced.
By building a PC yourself, you're going to feel accomplished. The finished product will give you a sense of pride. Although it's quite easy, people outside the tech world regard building computers as hard. Well, you can prove them wrong!
Choose the Best Operating System
A pre-built computer may come with an operating system that you don't much like. Many of them have Windows 10, but you may want Linux, instead. With a custom PC, you can place any operating system you want. As most computers come with Windows 10, finding one that uses XP or Windows 7 is tough. Being able to install it into your PC is something you'll appreciate.
Final Thoughts
A custom computer is superior to a ready-made one in many ways. To begin with, you're saving cash. You'll especially be doing this if you snag parts during sales. You'll also be getting a better bang for your buck – you're getting components for how much you're spending. You'd know that computer manufacturers add mark-ups to their products as well.
When building a computer of your own, you're also bringing your vision to life. You may not be able to find a PC that looks like the one you have in mind. And of course, it's super easy! You'll be learning so much about tech – you'll be an expert.
What did you think about our points? Hopefully, we convinced you that customer-built computers are the way to go.