The workers' compensation system is a safety net that protects employees encountering challenging circumstances due to workplace accidents or injuries. This no-fault system guarantees that regardless of the party at fault for the incident, you can claim compensation for your injury. Its fundamental objective is to furnish swift and practical support, facilitating recovery and eventual return to work. Workers' compensation, a system meticulously designed to ensure that you can claim compensation on your personal injury resulting from work-related incidents, is pivotal in safeguarding rights and providing crucial support.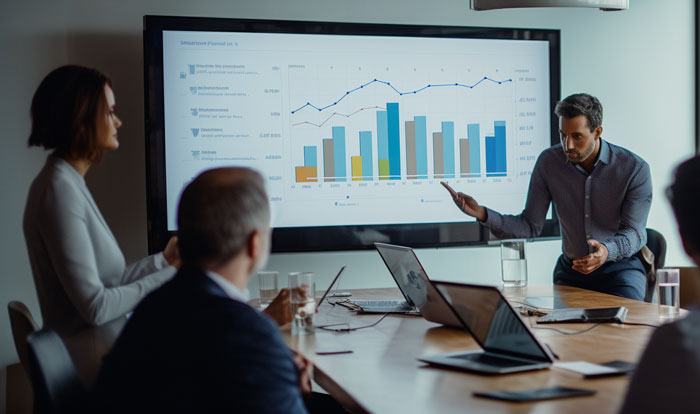 This article will explore the intricacies of workers' compensation benefits. These encompass a spectrum of provisions, such as medical benefits, income replacement, vocational rehabilitation, and death benefits. Understanding these benefits is essential to ensure that the comprehensive support deserved is received during the journey to recovery.
Furthermore, it will illuminate the crucial role of lawyers in workers' compensation claims. Legal experts bring their profound understanding of workers' compensation laws, evaluation of claims, negotiation skills, and appeals expertise to ensure that the full scope of benefits available is obtained. They offer guidance and peace of mind, allowing individuals to focus on their well-being while the legal aspects of the claim are navigated.
Navigating the Workers' Compensation System
The workers' compensation system operates as a safety net designed to safeguard the interests of employees who encounter adversity due to workplace accidents or injuries. Irrespective of who bears responsibility for the incident, individuals are entitled to benefits under this no-fault system. The objective of the workers' compensation system is to ensure that employees receive swift and practical support, enabling them to recuperate and reintegrate into the workforce.
Understanding Workers' Compensation Benefits
Workers' compensation benefits encompass a range of provisions, each tailored to address distinct aspects of an individual's recovery and financial stability. These benefits typically contain:
Medical Benefits: Within the framework of workers' compensation, all medical bills and expenses related to the injury or illness are covered. This encompasses expenses incurred during doctor's visits, hospital stays, surgeries, medications, and rehabilitation services. By doing so, individuals can access essential medical treatment without financial concerns.
Income Replacement: When individuals are rendered incapable of performing their duties due to an injury or illness, workers' compensation extends income replacement benefits. These benefits can manifest as temporary or permanent disability benefits, contingent on the severity of the condition and its impact on the individual's capacity to engage in gainful employment.
Vocational Rehabilitation: In scenarios where the injury precludes the possibility of returning to one's former job, vocational rehabilitation programs may be available. These programs aim to equip individuals with new skills or assist them in locating alternative employment opportunities that align with their current capabilities.
Death Benefits: In cases where a work-related injury or illness culminates in the unfortunate event of death, workers' compensation provides financial support to the dependents of the deceased worker. This support encompasses expenses related to funerals and ongoing financial assistance to surviving family members.
The Role of Lawyers in Workers' Compensation Claims
Lawyers specialising in this field offer invaluable assistance through the following avenues:
Legal Expertise: Workers' compensation laws exhibit intricate variations across different jurisdictions, rendering them a complex subject. Lawyers proficient in this domain possess a profound comprehension of the legal framework, ensuring that claims are meticulously prepared and filed per the prevailing regulations.
Claim Evaluation: Lawyers undertake a comprehensive assessment of the circumstances surrounding the injury and the extent of damages incurred. This evaluation aids in determining the validity of a claim and guides the most reasonable course of action.
Negotiation: Disputes may sometimes arise between individuals and their employers or insurance providers concerning the outcome of a claim. In such instances, lawyers assume the role of negotiators, advocating for their clients to secure equitable settlements and protect their rights.
Appeals: In situations where a claim faces denial, legal representation becomes even more critical. Lawyers guide individuals through the appeals process, marshalling essential evidence, representing them in hearings, and diligently championing their rights to secure the benefits rightfully owed.
Peace of Mind: Coping with a workplace injury or illness can exact a profound emotional and mental toll. Consulting with a lawyer to manage the legal aspects of the claim allows individuals to channel their energies towards healing and overall well-being.
Critical Steps in the Workers' Compensation Process
The procedural facets of the workers' compensation process, while subject to variation based on specific circumstances and local jurisdiction, adhere to a set of typical stages. These steps include:
Report the Injury: Timely notification of the employer about the injury or illness constitutes a pivotal initial step. Delays in reporting could undermine an individual's ability to assert their right to benefits.
Seek Medical Attention: It is imperative to seek medical treatment promptly. Prioritising health and well-being remains paramount during this phase.
File a Claim: Collaborating with a lawyer to prepare and file a workers' compensation claim meticulously is essential. This entails including all requisite documentation and pertinent details to substantiate the claim.
Claim Review: Upon submission, the insurance company will undertake a comprehensive review of the claim. Their evaluation may culminate in acceptance, denial, or requests for additional information.
Resolution: In cases where a claim is approved, individuals will commence receiving the corresponding benefits. Conversely, when claims face denial, legal representation facilitates the appeals process, ultimately striving to secure rightfully due benefits.
Conclusion:
In conclusion, the workers' compensation system stands as a vital safety net for employees confronted with work-related injuries or illnesses, ensuring that you can claim compensation on your personal injury. This system guarantees that compensation for personal injuries can be argued, irrespective of fault. Understanding the range of benefits available is essential for securing comprehensive support during the recovery process. Moreover, legal professionals play an indispensable role in this journey, offering expertise and representation to ensure that you receive the benefits rightfully owed. As you embark on the path to recovery, remember that you don't need to navigate it alone; legal experts are here to guide you through every step.