Having a groundbreaking product is of no use when your sales pipeline is empty. This is why lead generation is a top priority for any business, both large and small. It ensures you have prospects to convert and bring in much-needed revenue for your enterprise. But generating sufficient high-quality leads could be challenging, especially in today's volatile, unpredictable, and highly competitive markets.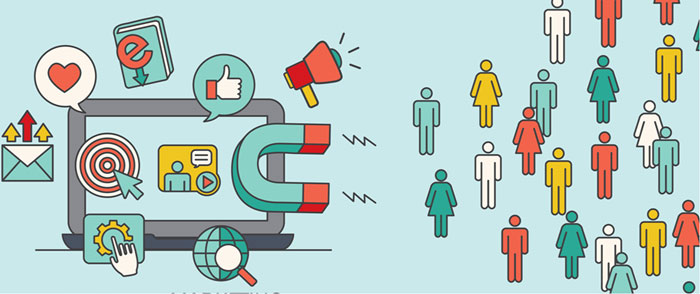 If you are searching for proven business lead generation techniques, keep reading to find out our top seven recommended methods.
1. Opt for Email Outreach
Email campaigns are one of the most widely used strategies for online lead generation. It is also highly cost-effective and easy to implement.
You can primarily use email campaigns in two ways: Cold emailing is when you reach out to unknown prospects. You may know their basic profile, but they would not have interacted with your business or given explicit consent for you to reach them.
The other method involves emailing those who have subscribed to your newsletter or shared their contact details in some other way. You may have their consent to communicate with them, although they may not have shown specific interest in your product yet.
Both these methods have merits and drawbacks. So assess them carefully before determining which route to take. The latter, however, allows you to segment and personalize your communications, increasing your success rate of generating business leads.
Whichever option you select, creating an email sequence will yield better results than sending one-off emails. A/B testing is also essential to improve your messaging. This approach can increase your ROI by as much as 28%. Another option to consider is automation, which can help streamline your email campaigns and save a substantial amount of time.
2. Use a Lead Generation Tool
When selecting a lead generation tool, ensure you check which geographic regions they cover, the extent of their database, and, most importantly, how they verify their leads. Each platform will have its own unique corroboration techniques, with reputed sites using AI technology, human verifications, and similar methods. What matters is that contacts are effectively screened so you don't waste time pursuing inaccurate leads.
Leadar is one example of a useful sales intelligence platform for finding qualified leads based on different criteria. These include qualifications, professional skills, industry, job title, and geographic location, to name a few. Of course, search options will vary among platforms.
3. Search LinkedIn
With 900 million users, LinkedIn is a valuable resource for finding business leads. Its Sales Navigator tool, in particular, will give you access to the InMail feature to reach out directly to prospective clients. You can also browse the platform's vast professional pool based on industry, company name, job role, and various other criteria.
In addition, the LinkedIn Sales Navigator also provides lead recommendations and allows you to save, organize, and custom-create sales lists, insert Smart Links, and track engagement. These are all useful features to support your lead-generation efforts.
4. Advertise Online
Online advertising is an ROI-driven technique that could significantly improve the return on your investment. Above all, it can give you access to valuable data insights to monitor your advertising effectiveness and refine your campaigns for better results.
One option is pay-per-click (PPC) advertising with Google Ads. It allows you to push your adverts to those searching for products and services similar to yours. With over 3.5 billion daily searches, this advertising option could give your business access to a massive pool of potential leads. And by using the Google Display Network, you can also leverage websites relevant to your category and display your ad on their web pages.
In addition, you can advertise on social media platforms. LinkedIn, for example, could push your ad to relevant professionals based on your lead profiling criteria.
5. Online Referrals
Another critical and cost-effective technique for business lead generation is referrals. You can reach out to your online social networks to promote your product and seek referrals. A personal recommendation from those who know you could go a long way in creating qualified leads and building trust. An introduction will also allow you to contact cold prospects and improve your chances of converting them into paying clients.
Your existing clients are an excellent source of referrals as well. There is no better brand ambassador than a happy customer promoting and recommending your product. So, having an effective strategy for encouraging them to bring in leads is essential. You can, for instance, launch an email campaign, offering clients a commission for each referral that converts into a sale.
6. Optimize Online Content
Your online image and reputation are as important as your offline persona to build credibility and trust. A professional profile with consistent messaging, dynamic imagery, and exceptional branding will help you stand out and create a great first impression.
So, start by optimizing the content on your website, social media channels, and other platforms with impactful messages, images, and design.
It is also crucial to search-optimize your content. Effective optimization using keywords and other techniques will ensure your content turns up on the top of Google's search engine result pages (SERPs). Thanks to SEO, prospective leads can find your brand among trillions of web pages in cyberspace.
7. Leverage Webinars
Over the years, webinars have increasingly become popular among businesses as a lead-generating technique. Its success lies in its ability to connect with an audience in real-time and engage with them through Q&As. But, more importantly, it allows you to position your business as a thought leader and expert in your area. You get to share wisdom, experiences, case studies, and advice with those who have a genuine interest in your product or service. This makes webinars a powerful tool for your business's sales efforts.
Start Generating Leads Today
Generating a solid pipeline of business leads could be much easier when you are armed with proven techniques. But remember, not all methods will yield similar results for every business. So, testing, tracking, and analyzing results are crucial to adjust and improve your lead generation strategy for optimum results.