In business, contracts serve as the linchpin of agreements and transactions. They establish the terms, expectations, and obligations between parties, be it individuals, corporations, or entities. The significance of professional contract lawyers with unparalleled experience and fostering successful dealings cannot be overstated. In this article, into the world of contracts and how an unwavering commitment to legal proficiency redefines the landscape.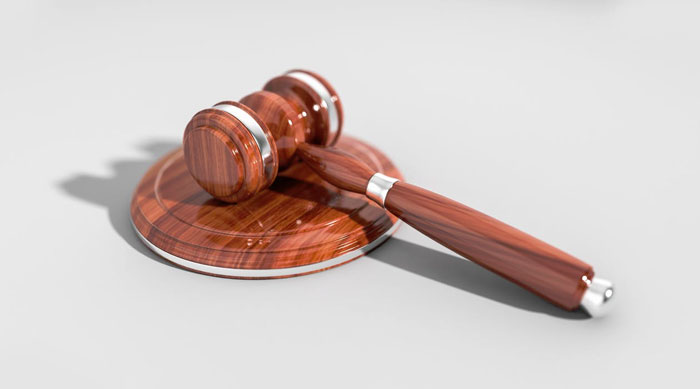 The Crucial Role of Contracts
Contracts are indeed the cornerstone of contemporary commerce. They serve as the essential framework governing a plethora of business interactions, ranging from the exchange of goods and services to the establishment of employment relationships and collaborative partnerships. At their fundamental essence, contracts play a pivotal role in establishing a sense of transparency and definitiveness within these transactions. By explicitly outlining the rights, obligations, and expectations of all parties involved, contracts mitigate the potential for misinterpretation and conflict, thus cultivating an environment where misunderstandings and disputes are kept at bay. This intrinsic role in promoting clarity and certainty underscores the enduring significance of contracts in the business landscape.
A Glimpse into Legal Proficiency
Legal proficiency, in the context of professional contract lawyers with unparalleled experience, entails a deep understanding of contract law, meticulous drafting skills, and the ability to tailor agreements to meet the unique needs of clients. It goes beyond mere compliance; it strives for optimization and risk mitigation. This multifaceted expertise requires a comprehensive grasp of contract principles, including offer and acceptance, consideration, legality, and capacity. Moreover, it demands an acute awareness of potential contractual pitfalls and a proactive approach to address them. A proficient contract lawyer anticipates challenges, navigates complexities, and crafts agreements that not only meet legal standards but also serve as strategic instruments that propel businesses toward their goals.
The Drafting Expertise
A hallmark of unmatched legal proficiency in contracts is the skillful drafting of agreements. Expert contract lawyers possess the ability to craft clear, concise, and comprehensive documents that leave no room for ambiguity. This clarity is vital in ensuring that all parties involved are on the same page regarding their obligations and expectations. Through meticulous attention to detail and a thorough understanding of the legal intricacies, these professionals create documents that not only articulate rights and responsibilities but also anticipate potential scenarios and provide solutions. This level of precision in contract drafting serves as a cornerstone for building trust, mitigating risks, and ultimately, achieving successful outcomes in diverse business transactions.
Risk Assessment and Mitigation
Proficient contract lawyers are adept at identifying potential risks and liabilities within contracts. They conduct a thorough risk assessment, evaluating the likelihood and impact of various scenarios. With this insight, they can implement strategies to mitigate these risks, protecting
their clients' interests.
Customization for Client Needs
One size does not fit all in the world of contracts. Legal proficiency lies in the ability to customise agreements to suit the specific requirements of each client. Whether it's tailoring an employment contract to align with a company's culture or adapting a partnership agreement to accommodate unique circumstances, this customization is a testament to the lawyer's expertise.
Navigating Complex Regulations
Contracts often operate within a web of regulations, industry standards, and legal precedents. Expert contract lawyers possess an in-depth knowledge of these complexities. They ensure that contracts not only comply with applicable laws but also leverage legal frameworks to benefit their clients.
Negotiation and Mediation
The negotiation process is a critical phase in contract development. Proficient contract lawyers excel in negotiating terms that favour their clients while maintaining a spirit of collaboration. In the event of disputes, their mediation skills come into play, seeking resolutions that avoid protracted litigation.
Ensuring Enforceability
A well-drafted contract is only as good as its enforceability. Legal proficiency extends to creating agreements that can withstand legal scrutiny and hold up in court if necessary. This aspect of contract expertise provides clients with a sense of security and assurance.
Adaptation in a Changing Landscape
The legal landscape is dynamic, with laws and regulations evolving over time. Contract lawyers with unparalleled legal proficiency stay abreast of these changes. They ensure that contracts remain in compliance with the latest legal developments, safeguarding their clients from unexpected legal challenges.
Conclusion: Redefining Contracts Through Proficiency
In the world of contracts, legal proficiency is the linchpin of success. It ensures that agreements are not mere pieces of paper but robust instruments that protect the interests of all parties involved. From meticulous drafting and risk mitigation to customization and adaptability, legal proficiency in contracts is about delivering peace of mind and strategic advantage. It is about redefining contracts as tools that foster trust, collaboration, and prosperity in a complex business landscape.