Designing the logo is perhaps the most crucial part of building a brand image. It doesn't matter whether you are planning to go digital or stay offline. Without an effective, attractive logo, the marketing efforts will not be on the right track. To be frank, logo design is still considered a tough and expensive task, especially from the side of the creative input required.  The problem with having a professional designer make your logo is that you will have lack of 100% control and versatile choices.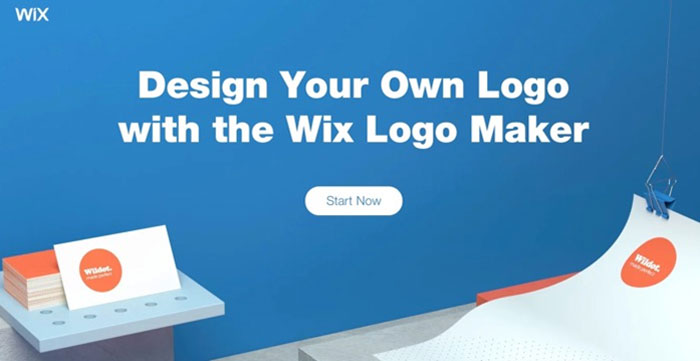 Wix — a company that has revolutionized website design into an easy task — is now all set to do the same in Logo Design as well. Wix Logo Maker is supposedly a platform that can help you create attractive logos in just a few seconds. If you know a thing or about designing and appeal, you will not need a designer! But, the question is this: how effective is an AI-powered interactive logo maker when compared to actual designs? It is time to find that out. In this article, we will have a brief review of Wix Logo Maker.
What is Wix Logo Maker?
Wix Logo Maker is a free logo maker by Wix that allows users to create wonderful logos in a few minutes' time (keep in mind that there are a lot of free logo makers out there, e.g. check out this Wix logo design competitor). Instead of hiring a designer and paying that person, you can design the logo on your own. You have a better set of control over how your logo and brand-image looks.
Wix Logo Maker is an AI-powered platform that asks questions and analyzes your answers. This might sound vague, but it is definitely more effective than the traditional ways of logo designing. Well, we will find out whether Wix Logo is a competitor for thousands of professional logo designers out there.
Before we dig into the other aspects, we will share the experience of using Wix Logo Maker to create a good logo for your business.
Using Wix Logo Maker
Since Wix Logo Maker is a product of Wix, you can use your same Wix account. If you do not have one, you can create an account easily from the official website. And, just hit the 'Start' button to start creating one of the best logos you'd ever have.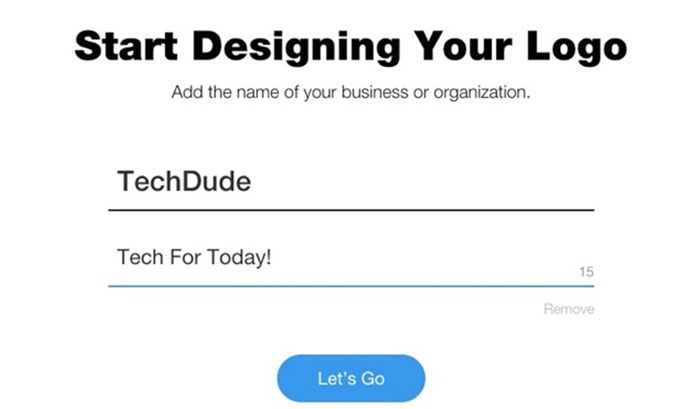 In the first step, you have to provide the name of your business. Just type the name and add a tagline if you want one. Of course, the tagline part is completely optional.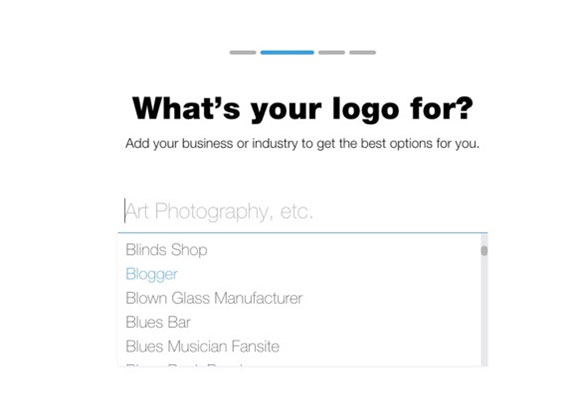 In the next stage, you can select what the logo is for. Wix Logo Maker has created a list of purposes and you can choose from that. However, you may not find the exact purpose always — then, improvise. You have to be precise here since Wix Logo Maker suggests logo designs based on this purpose.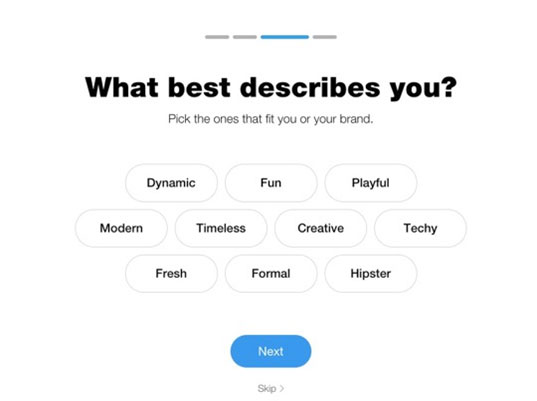 Now, this is important. Wix Logo Maker will show you a bunch of tags that represent certain traits. You have to select the tags that best-describe you/your brand. For instance, if you are creating a logo for a tech blog, you can choose Techy.
Soon enough, Wix Logo Maker will show a few logos and ask for feedback! You can just like/dislike the logos to make the logo-maker efficient.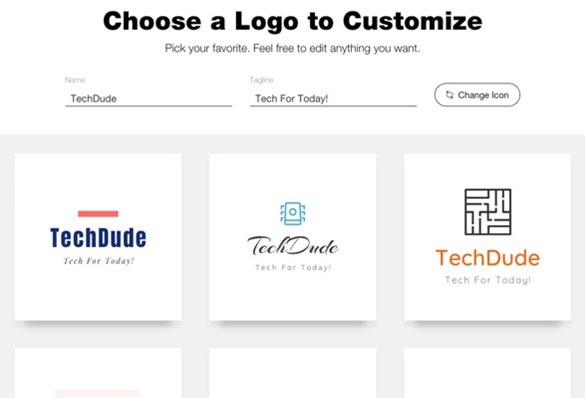 Once you have done, you have to give Wix Logo Maker a few seconds as it analyzes your answers and finds the best logo design. Now, in a few seconds, Wix Logo Maker will show you a collection of logos, in a design that's based on grid. You can select the logo you like most to start customizing.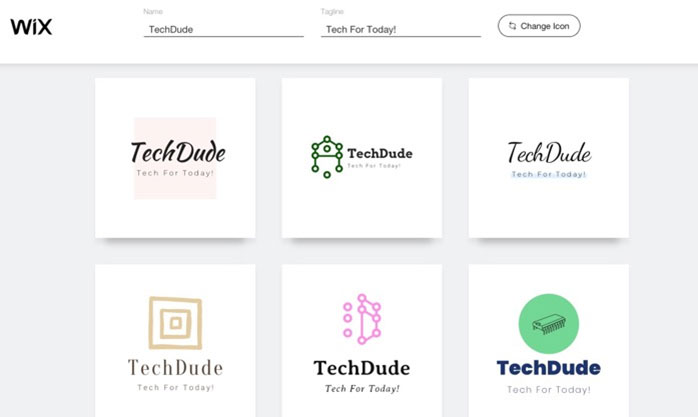 In short, it just takes a few seconds for Wix Logo Maker to receive answers, analyze them and suggest some of the finest logo designs for your brand. Sounds awesome, doesn't it?
Options for Customization
Wix Logo Maker doesn't want you to use the logo as it has been suggested. There is enough scope and option for customizing your logo design. You can easily change aspects like Font, Color, Opacity, Shape, Color Palettes etc. Replacing color palettes will allow you to make the logo suitable for your color scheme.
There are also additional options for customization. For instance, you can search the big-enough library from Wix and replace the default icon with something more unique. We must say the customization panel is not only effective but also precise. It means that you can edit almost every aspect of the logo.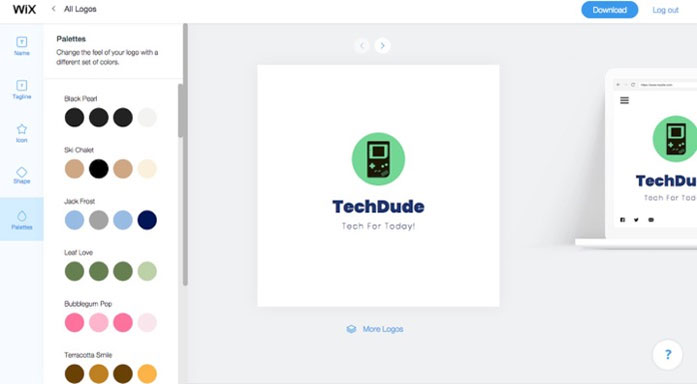 We also loved the fact that Wix Logo Maker previews your logo in different scenarios — mobile devices, PCs and even tote bags — to give you an actual idea. Altogether, we are impressed by the Customization aspect of Wix Logo Maker.
A Note On Unique Logos
Can another person have the same logo?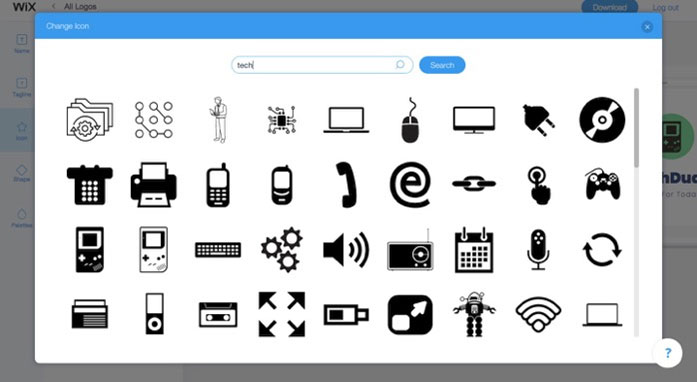 It's not likely, but there is a 1% chance that we cannot ignore. However, there is one thing that you have to note while purchasing the logo from Wix Logo Maker. It gives you full commercial usage rights, which is your upper-hand. However, if you use a common name for the brand, you should have a look at other logos — so that there is no problem of plagiarism of any kind.
The Pricing
Wix Logo Maker offers different pricing plans depending on what you want. By the way, you can download a free copy of the logo without paying anything.
For instance, if you just want an essential logo with commercial usage rights, you can pay just 779INR and proceed.
On the other hand, for a Professional logo that comes with vector files, social media files and brand-guide, you would have to pay an amount of 2999INR.
If you go for the Professional Logo & Website plan that costs 5999INR, you will also get promotional offers worth $168 for brand website.
Altogether, we think the pricing structure of Wix Logo Maker is reasonable and flexible for everyone.
The Final Verdict
Answering the question we asked before, we think that Wix Logo Maker is a wonderful way to make creative and usage-friendly logos for your brand. The platform not only allows you to customize the logos completely but also makes them available at reasonable rates. It is indeed Wix's answer to easy logo design. The next time you don't want to hire a designer for designing your brand logo, Wix Logo Maker is the place to come to!