If you are an online business, then you might already know that email marketing is the most effective technique at establishing a dialogue with your customers. There are various reasons including price, delivery time, and convenience which makes email marketing probably the best marketing strategy.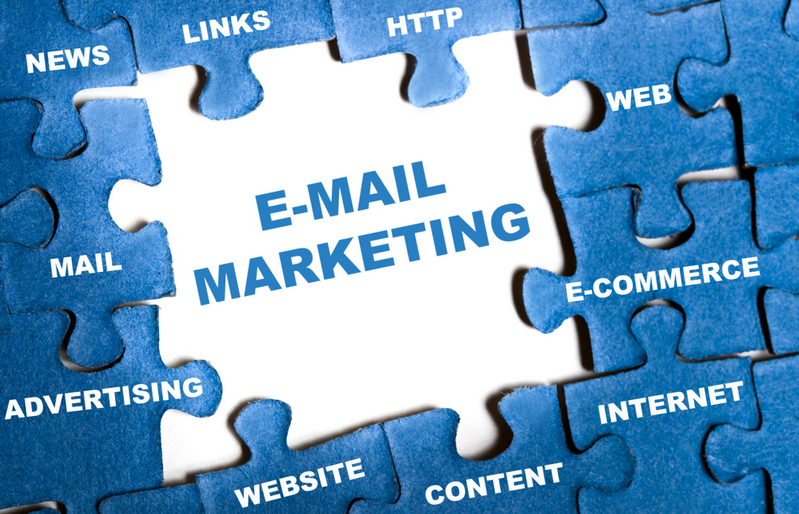 Marketing via email costs virtually nothing (especially if you are a SendPulse subscriber) for either the company or consumer.
On occasion, the content that goes into the emails will come with a price tag, but overall, the difference in cost between email and standard mail is not even close.  Postage and packaging can skyrocket the bottom line for business in reaching an audience, whereas with email marketing, this is all but eliminated.
Email is the best marketing technique, to put it simply, because of its speed.  Time is of the essence for all of us, so getting people to engage in something is harder than ever.  The fact that emails can be sent and received within minutes means a business can work more quickly in acquiring that potential consumer, as well as being able to put their resources into other areas of their company.  The impact of delivery is also essential to those on the receiving end of marketing emails, for if they are seeking valuable information or time-sensitive deals, they do not have to wait days to get it.
So now you know the importance of email marketing and how it can help almost any online business to get in direct contact with their customers individually without worrying about their locations and about their time zone.
But still, the questions remains, how to integrate email marketing with your online business.
Well, the answer is SendPulse.
What is SendPulse?
It's a marketing platform built for everyone. No matter if you are a newbie or a novice internet marketer, SendPulse has every possible feature which you will ever need to succeed in an internet marketing arena.
SendPulse is a comprehensive all in one marketing platform, and it is impossible to discuss all of its features in one single article, and so today we will discuss only three of its key features.
Automation 360
Web Push Notifications
Integration
Automation 360:
Automation 360 is probably the most important feature which SendPulse offers to its customers.
This is a high-powered marketing automation feature empowers you to send right emails to your clients and subscribers at the right time.
With the help of Automation 360, you can create triggered emails which as the name sounds allow you to send a set of specific emails when a specific event is triggered on your website.
For example, let's say Jonathan is a regular customer of your online sneakers store. One day Jonathan visits your online store and add a sneaker in his cart. Unfortunately, he somehow forgets to check out.
Now if you are using SendPulse, you can quickly create a specific event for such type of scenarios where your customer forgets to check out and actually purchase a product from your site. Once you have created an event your next step is to create an autoresponder. You can assign a specific email, SMS notification or web push notification to notify your customer that he/she has forgotten to check out.
Now, SendPulse will start monitoring the activity of every single visitor on your website and will automatically send personalized emails to your customer whenever they forget anything in their cart.
Similarly, you can create events for purchase, successful email subscription, first-time user registration and the possibility is limitless.
Automation 360 ensures that you send right emails to your customers at the right time so that you could make maximum profit from by sending them useful and personalized messages.
Web Push Notifications:
It's a free service provided by SendPulse to its customers which allows them to send notifications directly to their subscriber's web-browser or smartphone whenever a new product or a new article is published on their website.
With push notifications are really hard to ignore mainly because of the look professional and delivers to the point message.
Furthermore, SendPulse gives you the freedom to create custom subscription requests, that is you can choose when you want your website visitors to receive the message to subscribe to your notifications. Currently, there are three possible ways to customize your subscription requests:
After your site's reader clicks on any button on your site.
After your site's visitor has spent a specific amount of time on the site.
So the masses right after someone opens your website or any web page.
Additionally, you can also choose where this subscription message will appear. Currently, there are five possible locations, and they are as follows:
The default location which is the top left side of the browser.
Middle of the screen.
A full-width floating bar on the top of the browser.
A safari-like notification message.
A floating button which will expand showing the message once your visitor clicks on the button.
Integration:
SendPulse is not only easy to use but is also easy to integrate all in one marketing platform.
No matter what type of CRM, content management system or e-commerce platform you are using, SendPulse offers 36 ready to integrate modules for various popular platforms like (WordPress, Woo Commerce, Typefrom, Zapier, Sage, etc.).
If that is not enough SendPulse can easily be integrated to 500+ professional online services. Additionally, you can also incorporate this all-in-one marketing platform into your custom made application with the help of the detailed API documentation.
Pricing:
SendPulse offers a very simple and easy to understand pricing model. One important point to note is that there are separate pricing models for email services and SMTP services.
Pricing of Email service:
The basic plan is absolutely free and allows you to send 15,000 emails to a maximum of 2500 subscribers.
If you want to grow your mailing list beyond 2500, then you will have to subscribe to any of the paid plans which start at just $9.85.
Pricing of SMTP service:
Every SendPulse user receives 12,000 free emails per month, but if you want to send more than 12,000 emails, then you will have to subscribe to either monthly paid plan or pay-as-you-go pricing model.
The monthly subscription plan starts at just $8.85 which gives you the freedom to send 25,000 emails to your subscribers. The pay-as-you-go model starts at $15 and loads your account with 10,000 email credits.
Conclusion:
SendPulse is definitely a dream tool for any Internet marketer or any online business. It offers almost all of its features for free of cost to everyone, and if you need some extra horsepower like Automation 360, you can subscribe to any of its cost-effective monthly subscription plans.