Are you a freelancer? Do you find it hard getting ideas for articles to write for your blog or your clients? Go through this article that describes:   Cheat Sheet to Get New Post Ideas for Freelancers
Many freelance writers usually face idea block on few or many occasions and getting around this problem takes a lot of effort for many. This is a situation I've found myself in many times ago, and it persisted until I found out a secret to idea block. This is also known as writer block. In this the writer or freelancer loses his ability to produce new and fresh content. Something which is very similar to a block in his mind and it resist him to write anything new.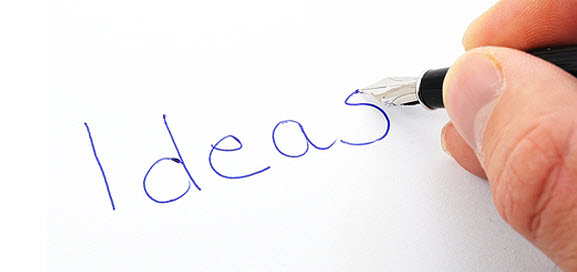 Idea block will actually put a bridge between your target for a particular client or a project you aim at and cause you to also make less than you aimed for. If you want to break through writer's block forever, the tips I'm going to share in this article will help you do so.
Have a Diary
One of the most important things a writer should have in his possession is a diary. If you don't have it you will have to battle for content creative juice. Until I was able to get myself a small diary that I take about with me, I've always found myself lacking ideas to write about.
With your diary, you should always write down ideas for new blog posts as they come in your mind. Be it that you're ordering your coffee or you're at the train station; writing down the ideas that comes to you should be your aim. These ideas may not come to you again and missing it means you just lost a golden opportunity to create another excellent article. So it is very very important that you should have a diary and pen to note down such ideas.
Once you run out of topic and ideas to write about, just go to your diary and pick any one that best suits your need at the moment. Then you should always cross out the ones you've used so that you won't reuse the same idea twice.
Read Other Blogs
This is an excellent way to break through idea block and it works very well for me and many writers that have shared their experience with me. Reading other blogs will help you get inspiration on what to write about. While it might not be on the same topic you read about on that blog, you'll somehow just find something to write about.
You should make sure you read as many blogs as you can a day. And ensure you have bloggers you follow on the internet – these are bloggers you'll not want to miss any of their updates.
Interestingly, reading other blogs also enlightens you about the topic you want to write about as you're going to be getting the idea of a more experienced blogger. But remember one thing that never try to follow any particular blog. If you are doing so then you cannot come at upper level. And one more thing is that you should not copy anyone's writing style, please try to use your own.
Use Google
Google is a very powerful tool the internet has today, and writers can leverage it to their advantage. Also there is big disadvantage of Google to writers, as anyone can easily find the copied content from any writer. So you should be very careful while writing content as it should not to detectable in Google. This is only possible when you create excellent, quality and unique content.
There are a lot of services that Google provides on the internet and these services are very excellent and useful. A good example of them is Google Trends which can help you get ideas on the latest things to write about. Google trends will not only help you get ideas for articles to write and blog about, but it will also help you get ideas for articles that are relevant and will get more search traffic on blogs.
Utilize the tips I've shared in this article and you're on your way to eliminate idea block in your writing career. If you have any other secrets you use to get rid of idea block, you can share them with us in the comment section.
If you own a blog and running it on the world famous blogging platform WordPress them please check our WordPress optimization guidelines.