Blogging has become so competitive in recent years that more often than not, bloggers have to think outside the box regarding the content they upload. Bloggers once focused on just one type of content: written blog posts. But with competition from video sites and the rise of niche blogs, it's time to get creative about that content.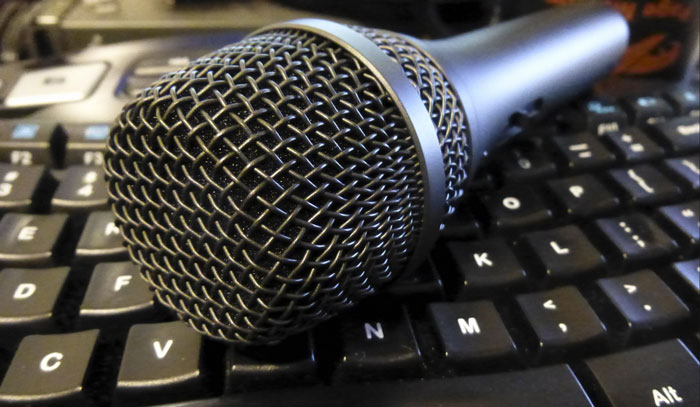 Aspiring bloggers should test out various alternatives to written content for blogs. Infographics and embedded videos are quite popular among the visual content that attracts clicks and shares. There's also another highly popular form of content bloggers can consider, namely podcasts.
Podcasting is very much like internet radio that fans can stream anytime. Seasoned podcasters often integrate a successful podcast with a blog. But should bloggers do the same in reverse and launch a podcast to integrate with an existing blog?
Technically speaking, both are possible. To learn whether you should actually go ahead with it, and how to do so, read ahead:
Why Add a Podcast to Your Blog?
A podcast is a purely audio form of online content and entertainment. It's like YouTube, but with audio blogs rather than blogs. Podcasts form a large chunk of popular content on audio platforms like iTunes. Podcasting is also very popular in certain professions, such as in journalism and law. A number of online video celebrities have made forays into podcasting with great success.
Podcasting can be a great addition to your blog if it's done right. It allows your blog's followers to access a highly auditory form of content. Videos mainly concentrate on images. Podcasts, on the other hand, are all about the spoken word. If your blog regularly features interviews, a podcast would be a great format to deliver such content to listeners.
To find success with podcasting, the subject of your blog must accommodate a highly auditory form of content. For example, if your blog is all about photography, then a podcast may not be the best format to deliver content. However, podcasting genres are highly flexible.
Podcasting allows the advantage of letting your blog's followers listen to content at their leisure. Not everyone reads while in transit. You will see many people, however, listening to their headphones on the bus, train, and even when jogging. When your blog has a podcast, your fans can listen to you even when they are too busy to read.
If you think a podcast can benefit your blog overall because of increased access and audio-based entertainment factors, read on to learn more about how to design and integrate a podcast to your blog.
Create a Podcast
The first step to adding a podcast to your blog is, of course, creating one. You don't actually have to be a sound engineer to become a podcaster, however. It's actually very easy to do with the right tools and basic computing skills.
Creating a podcast is a bit like talking to someone over Skype. Have you ever recorded conversation into a digital tape recorder? If you have, podcasting is very similar to this.
Before you actually set up a podcast, you need to focus on a theme. Naturally, the theme of the podcast would have to follow the main theme of the blog. Though it's possible to just create audio versions of the written content for the podcast, you can retain more followers by offering something new with your podcast. As mentioned above, conducting interviews is one option. Likewise, give your followers something they don't get with the other forms of content on your blog.
How to Balance Podcast Content with Regular Blog Content
Once you have a theme for the podcast, next comes the hard part. Your blog may already have written posts, video content, infographics, and image content. How would a podcast fit among all this?
You have two options here: separate the podcast form the rest of the content on the blog, or mix it in with all the other content. Bloggers rarely separate the podcast from the rest of the blog. The best approach is to incorporate the podcast into your blog so that your existing followers aren't alienated by the new format.
You could link the podcast to the home page of the blog, where users generally click on other types of content. To allow access to just podcast audio files, create a link on top.
Include podcasts within the blog posts so people can listen to your article being narrated. Carefully match the theme of the podcast with any other topic you are covering on the blog. After all, a podcast about death metal will not interest anyone on a food blog.
Like written content, podcast content must also be regularly posted. Decide whether you want to host a weekly podcast (the best option) or a biweekly or monthly podcast. The podcasts must be readily available to blog followers.
Technical Aspects of Including a Podcast in Your Blog
The gritty part is when you actually have to code in a podcast to your blog. This will depend on the type of CMS you use. The best-known CMS platforms, like WordPress and Joomla, have plugins that allow administrators to add a podcast to an existing blog. The plugin will make links available and make it easy add new episodes.
You will have to create the podcasts separately on your computer. Use an audio recording software (many are available for free online), to tape the episodes. You will need to use a reliable podcasting microphone to eliminate background noise.
Once your audio file is ready, you can upload it onto your WordPress or Joomla site via the podcasting plugin. Additionally, make your podcast available on music streaming services like iTunes or Spotify.
Marketing Tips
Once the podcast is ready to be posted online, you will have to work on promoting it, just with like any other type of content. Promoting a podcast isn't possible without factoring in the heavy audio content that it is.
Bloggers often cross-promote podcasts, either with written posts with embedded links or with videos. A video of a podcast episode accompanied by images can garner significant attention. This is why some famous podcasters record themselves while creating a new episode.
Also use social media to promote your podcast alongside the rest of the blog. You don't need to join any fancy new channels. Focus on the social media sites where your blog's fan base is highly active. Promote the podcast there to bring in the clicks.
This is just a brief guide on how to add a podcast to your blog. The process is definitely easier than most people let on. In fact, the most difficult part is not the podcasting itself, but marketing the podcast to get clicks.
You will have a better understanding of how to create a podcast and blog if you take these points into consideration. Use your newfound knowledge to make your blog vastly more appealing to fans and followers.