This article will be of interest primarily to those who have already decided to install custom firmware version of Android and does not know what to choose from the vast sea offers. Today we present the best custom firmware based on Android Jelly Bean for those who are tired of waiting for the official update.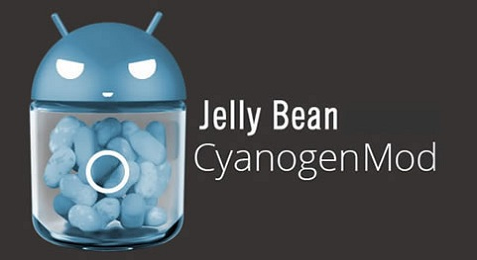 As you know, custom firmware has its own advantages and disadvantages, so today we will focus on the most tried and trusted firmware based on  Android, or as they are called, AOSP –Android Open-Source Project . In contrast to the firmware based on AOSP-ROMs, usually allows you to install the latest version of Android, which is especially important for those who cannot wait for the official upgrade of the Jelly Bean OS. It should be noted that, AOSP-firmware may affect the operation of the camera and radio. However, in the most popular of these bugs are eliminated quickly.
From the large amount of custom firmware, we have chosen the following:
CyanogenMod
CyanogenMod – one of the most popular, Android custom firmware. The goal of CM development  is to give users a clean user experience without any creativity from producers . In addition, you will find a large number of additional features that ensure ease of communication with your device. CM developers  have published CyanogenMod 10 based on Android 4.1 and CyanogenMod 10 based on Android 4.2. You can download them from their official site.
AOKP
AOKP (Android Open Kang Project) focuses on the performance, stability and user flexibility . In the you will find a separate item settings, which allows you to set up your own preferences, virtually all settings of your device from the user interface to the lock screen. First build based on Android 4.2.1, is now available for Galaxy Nexus, Asus Nexus 7 and LG Nexus 4, and it can be downloaded from the website of the developer. There you will find the version of Android 4.1 for the other devices like Galaxy Nexus, Nexus S, Nexus 7, Samsung Galaxy Tab, Galaxy S2 and Galaxy S3.
MIUI
Like many other custom firmware, MIUI is based on CyanogenMod, but its appearance is far from the traditional Android UI and rather resembles iOS.  MIUI custom ROM based on Android 4.1 can be downloaded from the developer's site .