Technology is moving fast. Many of the different gadgets and accessories that we purchased even just one or two years ago are now outdated.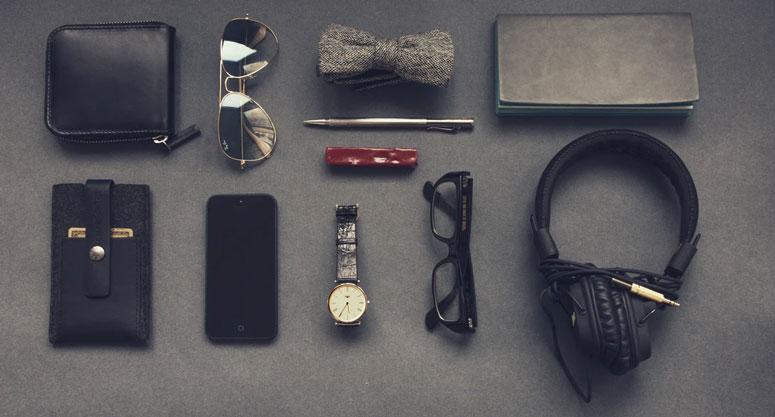 With the ever-changing world of technology, it's important to keep up-to-date with the latest releases. Here are some of the top technology accessories that you need to invest in this year.
1) High-quality Phone Cases
Despite the rapid advancements in technology, one thing that will always remain constant is the need for phone cases. Whether you need new iPhone 11 Pro Max Cases or you're looking for something to spice up your Samsung device, having a high-quality case is a must.
Sturdy cases can protect your mobile from damage if you drop them. They also look cute and stylish, and are a great way to show your personality through your phone accessories.
2) Bluetooth Earphones
Since the invention of the Apple AirPods just a couple of years ago, more and more people are turning to Bluetooth devices to play their music.
Gone are the days of carrying around a bulky Walkman or iPod and getting the wires of your headphones tangled up. Instead, Bluetooth earphones enable you to listen to your favourite tunes or audiobooks without the need for annoying wires.
Many Bluetooth earphones have built in features that allow you to pause your music, skip to the next track, or adjust the volume with ease.
3) Smartwatches
There is little that smartwatches can't do at this point. They have developed from being used as simple pedometers into highly sophisticated watches that can be used for a number of activities.
Most smartwatches can be connected up to your mobile, meaning you can take calls, send text messages, and reply to emails on the go. You can also use them to track your activity levels, your heart rate, and your sleep.
Smartwatches can be expensive, but they are worth the investment. They make communication much easier, and can reduce the need to carry around your phone or laptop everywhere you go.
4) Webcams
With many businesses now choosing to work more remotely more often, the need for Webcams has never been higher. Webcams can be attached to your laptop or computer and used during virtual meetings or live sessions.
They provide much higher image, video, and sound qualities than most built-in computer cameras do.
5) Robotic Vacuums
Many people have speculated that this feature will be filled with robots undertaking our everyday tasks. With the invention of robotic vacuums, these speculations may be coming true.
These robotic vacuums are able to navigate through your house and clean your floors without any intervention. All you need to do is regularly charge and clean the device, and the rest is done for you. This gives you time to spend relaxing or doing other things around the house.
6) Smart Mugs
It's the worst when you make yourself a hot drink and then get distracted. You go to take a dip an hour later, and your drink is stone cold. There are now a Smart Mugs available that can regulate the temperature of your hot drink for hours. This means that when you get distracted with work emails or house chores, you can be assured that your tea or coffee will remain steaming hot until you're finished.