There are thousands upon thousands of LMS vendors available that can support the training needs of healthcare organizations. It can seem a daunting task to make the investment and properly select the correct one. That is why it is critical to fully understand the features you need and the ways in which you would like those features to function before signing the dotted line and entering a contract with a healthcare LMS vendor.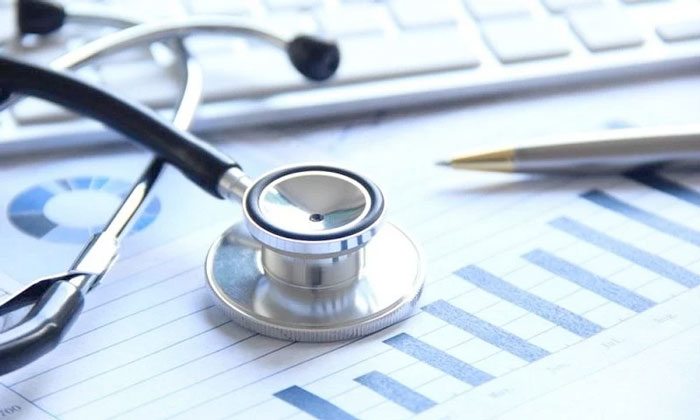 One way to ensure you make the right choice is by doing your due diligence. Compare learning management systems geared specifically toward healthcare by checking out articles that outline the pros and cons of each software choice. Additionally, choose to explore different healthcare LMS options in a free trial and familiarize yourself with that platform's LMS offerings prior to committing to a subscription.
If you are needing an LMS for a small laboratory setting and not for a larger health institute, it is important to compare the benefits and detriments of selecting more targeted healthcare LMS vendors (such as Medical Lab LMS) as opposed to larger, complex healthcare LMS vendors (such as Relias).
Below, you will find a list of healthcare learning management system vendors, with unique purposes.
Top 3 Healthcare LMS vendors
1. Healthcare LMS vendor: CertCentral
CertCentral's healthcare LMS is perfect for purposes of (a) conducting onboarding trainings online for healthcare professionals, and (b) conducting continuing education trainings online that award CE credits that go toward license renewals. Once healthcare professionals pass programs, certificates are automatically generated and delivered via email and via the learner portal.
Pros of CertCentral:
CertCentral's affordable platform can be accessed anytime, anywhere via mobile, tablet, and desktop devices with WiFi connection. This is supported by the healthcare LMS component of CertCentral because at CertCentral, we understand the need for flexible training environments especially in a field where free hours for such trainings can be few and far between for healthcare professionals.
Drag and drop features and powerful multimedia integrations allow training administrators to create and administer dynamic training programs in minutes. Saving time and resources.
High quality tracking and outcome data reports allow training administrators to view employee progress within trainings, percentage of video watched, time spent in programs, the number of certificates earned, and so much more.
Cons of CertCentral:
CertCentral does not connect directly with medical devices for simulation trainings.
Custom URLs are only offered with Enterprise Plans.
Bottom line:
If you are looking for an easy-to-use, affordable, scalable software that can support your continuing education and employee onboarding activities–CertCentral is the choice for you.
2. Healthcare LMS vendor: TOPYX
TOPYX's healthcare LMS is SCORM certified and has xAPI & LRS functionality and supports learning tools interoperability. Unlike CertCentral, TOPYX offers gamification for healthcare distance learning trainings where learners can earn badges as they advance in the program.
Pros of TOPYX:
TOPYX does not follow a pay-per-user model, so purchasing a subscription with TOPYX allows you to deliver an unlimited number of trainings to any number of employees, patients, and volunteers as you wish.
Online learning path features enable you to allow more advanced courses to only become accessible after users complete prior courses or materials. These also enable you to easily allocate specific course/material sequences to different user groups.
This healthcare lms vendor also allows webinar integrations with GoToMeeting, GoToWebinar and WebEx Meeting Center.
Cons of TOPYX:
Customers report that technical support services of TOPYX are inconsistent.
TOPYX's healthcare LMS is fairly expensive, priced around 30% above its competitors.
Bottom line:
TOPYX's integrations are vast from webinar to eCommerce, yet despite these pros, the high cost can make TOPYX a difficult tool to implement for small to medium sized organizations that do not have internal tech support staff to handle potential glitches.
3. Healthcare LMS vendor: eLeap
eLeap has a healthcare LMS solution that has shown a track record of being helpful in medical device companies, hospitals, and nursing homes.  Like CertCentral, eLeap helps facilitate compliance with state and federal regulations for the healthcare industry, though it supports traditional in-person healthcare trainings as well.
Pros of eLeap:
Pre-built course library allows eLeap to provide healthcare organizations with already built programs to quickly deliver to employees.
Feedback forms can be filled out and stored in the system to meet CE requirements for trainings.
This healthcare LMS solution not only supports distance learning, but it also supports an instructor-led training tracking system to schedule, track and document in-person healthcare trainings.
Cons of eLeap:
With this online platform, you are unable to put expiration dates on courses.
Reviews reflect dissatisfaction with the LMS no being as user-friendly as other more modern healthcare LMS vendors.
Bottom line
eLeap LMS pricing works well for organizations with significantly varying trainee amounts from month-to-month. However, the user-friendliness of the platform might be a deterrent if you are looking for an online platform suitable for a larger training audience of non-digital natives. If you decide with this platform, take time to train healthcare professional learners so trainings can be completed successfully the first time and thereafter.