Video security is an essential component of a small business' security strategy aimed at protecting property, employees, and clients. Based on recent stats, 64% of small businesses experience employee theft. Moreover, they lose between $25,000 and $33,000 to shoplifters every minute.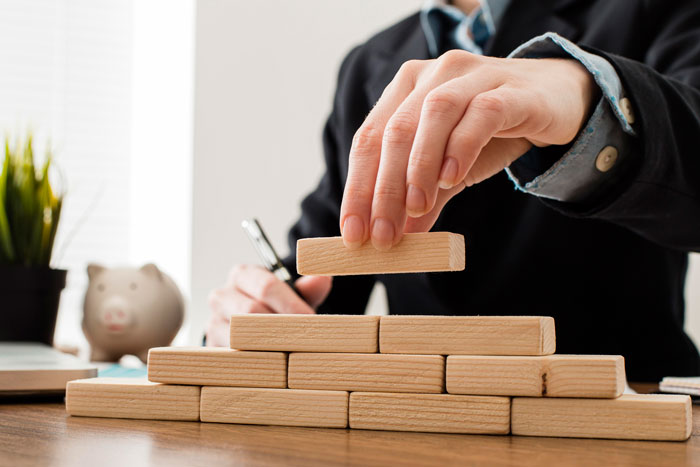 A well-designed video security system can give small businesses a cost-effective solution to prevent crimes and reduce liability risks, as well as monitor the workforce's performance, improve customer service and quickly identify problems. Modern features like night vision, motion detection, automatic alerts, and remote access can give small business owners additional peace of mind.
This article will provide four helpful tips to help small businesses boost their video security.
#1 Determine the Right Security Hardware for Your Specific Needs
Based on the unique characteristics of your business and premises, you will have to make tailored decisions to maximize the effectiveness of your video monitoring efforts. These choices include both the type of security wiring and the cameras themselves. Cables come in a variety of types.
A coaxial cable consists of an inner conductor surrounded by an outer conductor, which acts as a shield against electromagnetic interference. It's the most common security camera cable type. Twisted pair cables have two insulated conductors that twist in pairs to reduce noise and other electrical disturbances. Ethernet cables are another popular choice for video security systems. One of their primary advantages is that they support high-speed data transfer between hardware components and allow remote access to video security footage.
#2 Invest in a Video Management System
One way to maximize the effectiveness of your video security strategy is through advanced analysis of collected video footage. This is the goal of a video management system, especially when integrated with smart or AI features. By managing security cameras, access control points, and motion sensors through a centralized monitoring system, administrators can quickly monitor the activity within an area and make informed decisions. On top of that, smart devices can also be used for automated alerts in response to suspicious activities, which makes the process of neutralizing threats faster and smoother.
Machine learning algorithms are also a great addition to your video security system, as they can be used to learn from past events, which allows the system to become increasingly effective over time. Through automated alerts and smart device integration, AI-enabled video management systems can provide enhanced security through improved accuracy.
#3 Integrate Cybersecurity Measures
Implementing robust cybersecurity measures is vital in an age where cyber criminals may want to access sensitive video footage through digital attacks. Small businesses should take action and leverage up-to-date encryption (and authentication methods) to ensure the integrity of their data. Regularly scheduled maintenance and repairs can also decrease the risk of malicious access or manipulation of your business security systems. It also helps to have a well-trained IT staff that understands the risks associated with video security systems and is able to detect the signs of potential cyber threats from the onset.
#4 Evaluate All Data Storage Options

You should evaluate all possible options when choosing where to store your data security data. Traditional storage solutions for video security data store the data on physical local drives or computers, which have the advantage of providing independent access to data but can be vulnerable to theft and security breaches. Moreover, these systems often require manual labor in terms of maintenance and repairs, not to mention a large upfront hardware cost.
In contrast, cloud storage options represent an easy-to-use, secure platform for storing data online. Businesses only pay for the resources they use and can access their data from any location with an Internet connection. Cloud storage can also provide the latest enhanced security features, such as encryption protocols and two-factor authentication, to protect sensitive information from malicious third parties. Finally, this solution has undeniable scalability benefits, meaning businesses can increase their storage requirements without purchasing new hardware.
Another important decision concerns the process of automatically clearing video security data can be beneficial for organizations that want to ensure the safety and security of their data. Setting up an automated system that automatically deletes any footage after a certain period of time can eliminate the need for manual deletion and ensure that all footage is cleared swiftly and securely. It also helps small businesses comply with local privacy laws and regulations.