Memories are important to all of us, and creating a memory book is a great way to preserve them. The best memory books are those that are made with care and attention to detail. Here are ways to create a memory book that will last forever.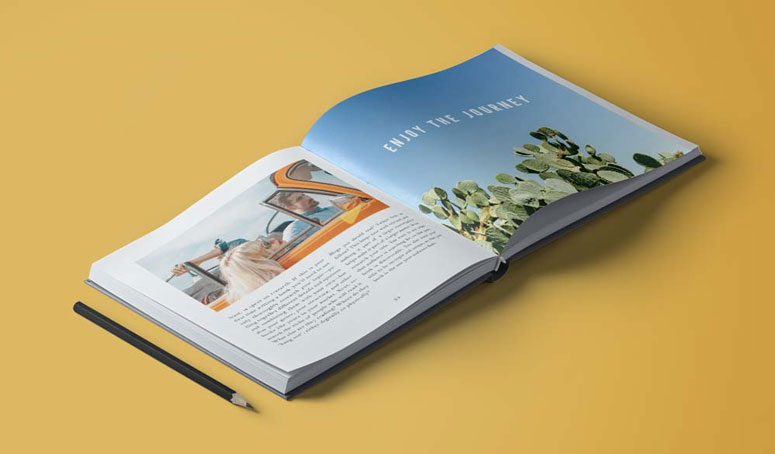 Choose a theme that is meaningful to you
From major milestones to the smallest, seemingly insignificant moments, each memory holds a special place in our hearts. And what better way to preserve these cherished moments than by creating a memory book? Choosing a theme that is meaningful to you will make this project all the more special. Maybe you want to focus on documenting your travels, or perhaps you want to highlight your closest friendships.
Whatever theme you choose, let it be a reflection of the things that matter most to you. This memory book will not only help you hold onto your precious memories, but it will also serve as a beautiful keepsake for years to come.
Gather all the materials you need
Creating a memory book is a wonderful way to document all of life's special moments. To get started, gather all of the materials you'll need, including photos, mementos, and scrapbooking supplies. You can use a paper punch to add decorative touches to your pages, like special borders or shapes. As you begin to compile your book, take time to reflect on the memories you're preserving. Perhaps you have a favorite childhood photo or a cherished ticket stub from a memorable concert.
Each page of your memory book is an opportunity to capture these moments and create a lasting keepsake for yourself or your loved ones. So start gathering your materials, and get ready to embark on a journey down memory lane.
Organize your materials by date or subject
Whether you are looking to document your family's history or your own personal experiences, organizing your materials by date or subject can help you effectively tell the story you want to share. By creating a cohesive structure, you can easily track your memories and keep everything organized. Not only will this help you reminisce on your fondest memories, but it will also serve as an extremely valuable resource for future generations to come.
Use acid-free paper and glue to prevent damage to your precious items
To ensure that these memories remain safe and undamaged, it is important to use acid-free paper and glue when assembling your book. Acid-free materials will prevent your photos and other keepsakes from becoming discolored, brittle, or deteriorated over time, allowing you to relive those special moments for years to come. So, whether it's a collection of your child's artwork or a tribute to a loved one, take the time to give your memory book the protection it deserves. The memories you preserve will be priceless and irreplaceable.
Add a personal touch by including your own thoughts and feelings
By adding your own thoughts and feelings to the pages, you'll create a truly unique piece that reflects your personality and experiences. You could include heartfelt letters or reflections on significant events or even snippets of poetry or song lyrics that resonate with you. Whatever you choose to include, your memory book will undoubtedly become a treasured keepsake that you'll treasure for years to come. So, why not take some time to gather your thoughts and create a wonderful reminder of all the joy that life has to offer?
Don't forget to label your photos and add captions to enhance the story
Nothing captures those beautiful moments quite like a photo. But why stop at just the photo? A memory book is a wonderful way to relive those cherished memories and share them with loved ones. Labeling your photos and adding captions not only helps you remember the who, what, and when, but it also adds depth to your story. Imagine flipping through your memory book twenty years from now and having every detail come flooding back.
Store your memory book in a safe place
Whether it's priceless moments captured with family and friends or personal victories, we want to hold onto these precious memories forever. That's why creating a memory book is a fantastic way to cherish these memories and revisit them time and time again. However, it's important to store your memory book in a safe place, away from direct sunlight and moisture, to ensure that these treasured moments stand the test of time. So, take the time to create your memory book, and then store it carefully, so that you can revisit these precious moments whenever you need a little pick-me-up.
Follow these tips and you'll have a beautiful memory book that will last a lifetime.