Bitcoin is a revolutionary digital currency that doesn't depend on any bank or government. Blockchain technology serves as the backbone for this new monetary system, verifying and recording all transactions securely through decentralized ledgers.
Bitcoin is the unrivaled leader of cryptocurrency exchanges, due to its immense trading volume and liquidity. This can largely be attributed to a few key factors: its massive popularity, broad adoption, and staying power in the crypto market. In addition, it has been viewed as an industry standard for digital currencies – so much so that many altcoins are traded against Bitcoin on most platforms.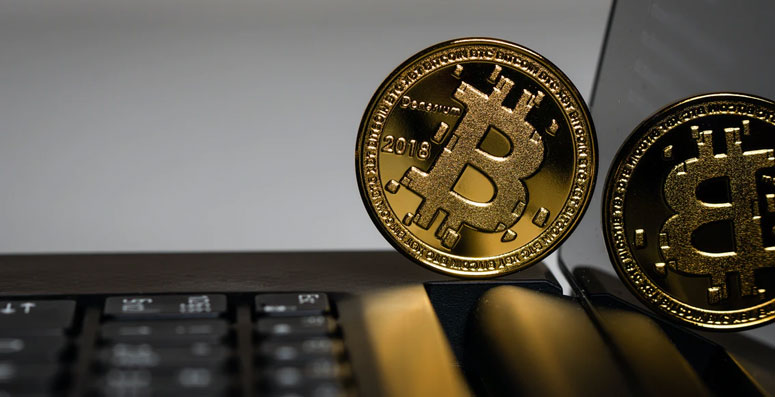 Bitcoin's exceptional trading volume and liquidity make it an attractive investment for intraday traders. This asset is listed throughout all crypto platforms. You may exchange BTC to USDT or to any other digital or fiat currency in a couple of clicks.
Bitcoin Pros and Cons
If you're considering investing in Bitcoin, here are some of the potential upsides and downsides to take into consideration.
Advantages of bitcoins:
High growth potential. Bitcoin has seen remarkable growth, leading some to predict that it could continue flourishing over the coming years.
Decentralized. Bitcoin offers an alternative to the traditional financial system, providing users with freedom from government and financial control. This revolutionary technology has made it attractive to those who are looking for a more secure option. 
Low correlation. Investing in Bitcoin can add an invaluable layer of diversification to any portfolio since it has a low correlation with traditional investments like stocks and bonds.
Limited supply. With only a finite amount of Bitcoin available to be mined – no more than 21 million in total – demand will likely outstrip supply, thus driving up the value.
Cons:
Volatility. Investing in Bitcoin can be a high-stakes venture as the price is incredibly volatile and quickly changes due to various elements, such as market enthusiasm, news developments, or policy adjustments. This intense instability makes it an unsafe financial choice.
Lack of regulation. Without regulation from the government or financial institutions, Bitcoin investors are exposed to the possibility of becoming victims of fraud and other illegal activities.
Security risks. Cryptos, such as Bitcoin, can be susceptible to hacking and cyberattacks that could leave investors in a precarious position where they stand to lose their entire investment if their digital wallets are hacked.
Adoption risks. Despite its growing popularity, the acceptance of Bitcoin and other digital currencies remains rather limited. Without widespread adoption by merchants and consumers, this could potentially limit its use as a currency while also influencing its long-term value.
These were the crucial pros and cons of Bitcoin. To learn more, follow the crypto news and stay up-to-date on the latest events in the crypto realm.