By automating repetitive and low-level tasks, AI is freeing up employees to focus on more strategic work. In addition, it is providing organizations with valuable insights that were previously hidden in data sets too large for humans to analyze.
However, the most significant impact of it may be yet to come. As businesses become more comfortable with using it, they are beginning to experiment with more transformative applications that have the potential to change the very nature of their operations.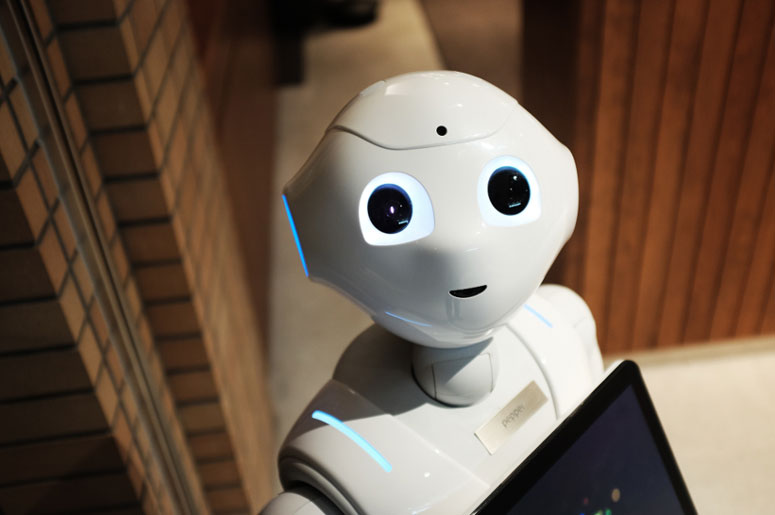 How artificial intelligence helps businesses?
Artificial intelligence services are increasingly being used to help businesses automate tasks and make better decisions. Here are a few ways artificial intelligence can help your business:
Automating repetitive tasks: AI can help businesses automate repetitive and time-consuming tasks, such as data entry or customer service. This can free up employees to focus on more strategic tasks.
Making better decisions: AI can make better decisions by providing insights that humans might not be able to see. For example, artificial intelligence can analyze data to identify patterns and trends that can help businesses make better decisions about where to invest their resources.
Improving customer service: it can improve customer service by providing automated customer support or by helping businesses understand customer needs better.
Personalizing products and services: it can help businesses personalize products and services for their customers. For example, artificial intelligence can recommend products or services to customers based on their past behavior.
Reducing costs: it can help businesses reduce costs by automating tasks and making more efficient decisions. For example, it can help businesses identify ways to reduce energy consumption or optimize inventory levels. It is like choosing the best proxy to save time and money beforehand.
Using artificial intelligence for business
AI can help businesses in many different ways. If you're considering using artificial intelligence to help your business, there are a few things to keep in mind:
Make sure you have the right data: To get the most out of it, you need to have high-quality data that can be used to train models. If you don't have enough data, or if your data is of poor quality, you won't be able to get the most out of it.
Choose the right technology: There are many different types of AI technologies available, and not all of them will be right for your business. You need to choose an technology that is well suited for the task you want to accomplish.
Work with a trusted partner: it is a complex technology, and it's important to work with a partner you can trust. A trusted partner can help you navigate the complexities of artificial intelligence and ensure that you get the most out of it.
Examples of how AI is poised to revolutionize business
1. Automated customer service
One of the most commonly cited use cases for AI is automating customer service. Using natural language processing (NLP) and machine learning algorithms, businesses can now build chatbots that can handle basic customer inquiries with little or no human intervention.
In addition, AI can be used to provide more personalized customer service by understanding the individual needs of each customer and providing them with customized recommendations. For example, a retail chatbot could suggest products to a customer based on their purchase history or recommend restaurants to a user based on their location and dietary preferences.
2. Predictive maintenance
Another promising application of AI is predictive maintenance. By analyzing data from sensors, businesses can use machine learning algorithms to detect patterns that indicate when equipment is likely to fail. This information can then be used to schedule maintenance before the equipment breaks down, reducing downtime and saving money.
Predictive maintenance is already being used in a number of industries, including manufacturing, automotive, and healthcare. For example, GE Healthcare uses AI to predict when medical equipment will need maintenance, and BMW is using artificial intelligence to detect engine problems in its vehicles.
3. Intelligent process automation
Intelligent process automation (IPA) is a combination of artificial intelligence and robotic process automation (RPA). IPA takes the concept of RPA one step further by not only automating tasks but also making decisions about how those tasks should be executed.
For example, an IPA system could be used to read and analyze a contract before sending it to the appropriate department for approval. The system would not only automate the task of sending the contract, but it would also decide which department should receive it based on the content of the document.
IPA is still in its early stages, but it has already begun to have an impact on businesses. For example, EY has used IPA to automate financial processes such as invoicing and expense report management. And PwC is using IPA to automate tax compliance tasks.
As these examples illustrate, it is having a significant impact on business, and that impact is only going to grow in the years to come. As businesses become more comfortable with using it, they will experiment with ever more transformative applications that have the potential to change the very nature of their operations.