When it comes to home security systems, a lot of people actually think that it's enough to have a good surveillance system and a monitored alarm. However, in recent years, we've seen a lot of technological advancements that add a lot to the topic of home security.
One of those advancements is in the home automation area. While home automation was basically nonexistent up until a few years ago, today things are very, very different. There are a lot of devices that have their main goal to make things easier and add a touch of security to your home.
However, with home automation devices, it's not just about security, and it's not just about ease. There's another thing that's also very important, and welcome with homeowners, and that's the fact that it saves you money.
The basic thing is that with a smart home system, all your devices are controlled with a single remote, and that remote is constantly in your pocket. Yes, we're talking about your smartphone. The thing that's universal with all smart home devices is the fact that they're using your home network to connect to the internet, and thus, you're able to access them from anywhere you have internet access. So, how do they save money?
The Lights Have Quite the Impact
And coincidentally, the lights are usually the first thing homeowners take care of when they're looking at smart home devices. The lights are often the cheapest way to get into smart home tech, and they're still something that will have a notable impact.
The first way to save some money on your electricity bill is to set a smart schedule. A schedule will allow you to tell the lights at what time you want them to be on, or off, depending on what time of the day your home is empty. For example, you can set the lights to dim when you're at work, or turn off completely. Even though this might not sound like a lot, a well thought out schedule can save you around $20 to $30 per month.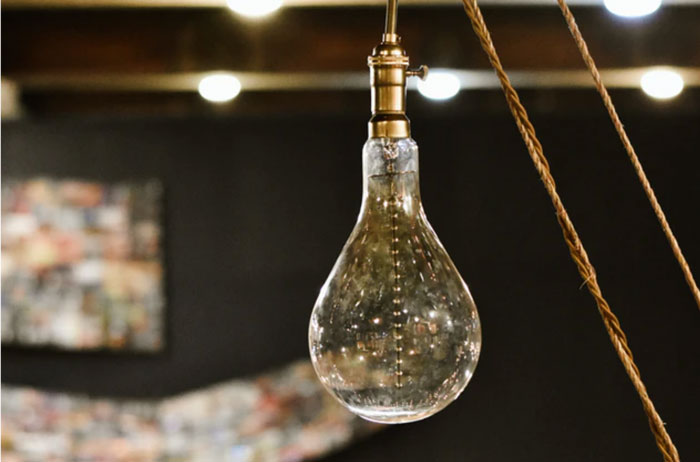 Copyright: Unsplash | CC0 Public Domain
Another thing that you can do with smart lights is to turn them off remotely. How many times have you left the house for work in a rush, completely forgetting to turn off the lights? Well, with smart lights, all you've got to do is connect to your home via the internet, and turn them off. Simple as that.
A Smart Thermostat Is a Good Idea Too
One of the major things to blame for a high electricity bill is the A/C. Keeping an ideal temperature in your home during the different seasons of the year is difficult, and it does cost quite a bit. However, using a smart thermostat will make things a lot easier.
To begin with, with a smart thermostat you can track the energy and adjust it as necessary. For example, with a conventional A/C unit, you'll have it set to a hot temperature until your place becomes comfortable. However, if you turn it on when you get home, you'll need it to work a lot harder to achieve that temperature in a shorter period of time. Also, turning it on and off is something that you will need to do by yourself, and is something you can easily forget.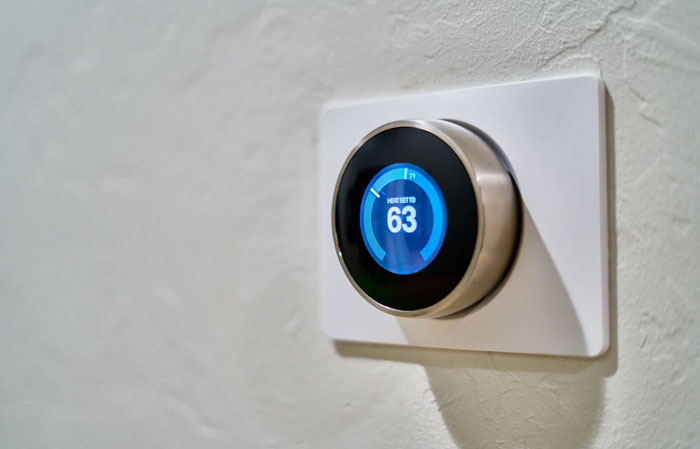 Copyright: Unsplash | CC0 Public Domain
On the other hand, a smart thermostat is something that works automatically. All you need to do is set the target temperature in your home, and the thermostat will maintain it. It will turn on the heating or cooling system as necessary, and only keep it running if there's a change in temperature. Now, it's obvious that having such a system only run when necessary is going to introduce a massive change, for the better, in your electricity bill.
The other key thing with a smart thermostat is that if required, you can access it remotely. For example, if you didn't set it to a predefined temperature, and you're worried your home will be cold when you get there from work, you can connect while you're at the office and tell it to increase the temperature. That way, you'll come home to a comfortable, warm home instead of a freezing cold one.
Final Words
At the end of the day, while many people tend to use home automation, schedules and remote control for security and peace of mind, it's obvious that such devices also have quite an impact on your electricity bill, too.
Yes, you might be thinking that the "admission price" when you're buying these devices is somewhat high, but as you see, it will not only pay itself in a couple of months, but you'll be saving money before you know it.