One of the present competitive industries in the market is petrochemical. This industry involves a vast part of the progression of technological advancement. On average, 10% of the total petroleum industry is represented by petrochemical. But what makes operations in the petrochemical industry function effectively? The system inside these structures is composed of valves, pipelines, flanges, and other components involved in the transportation of materials.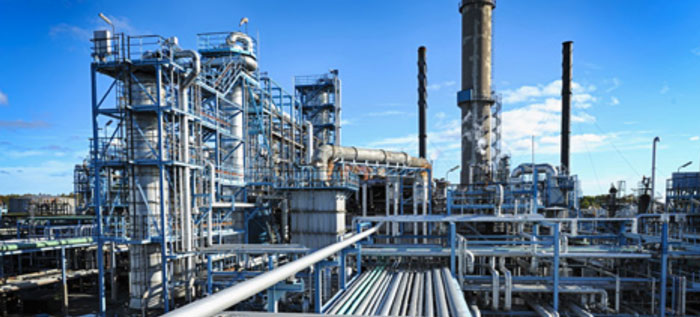 (Image Source: http://zi-argus.com/chemical-petrochemical.php)
Consider flanges as one of the most significant components making the operations run smoother as much possible. Evaluating the levels of temperature, pressure, and volume, how do these flanges keep up with different liquid and gas materials? To give you a broader perspective of how flanges work, here are x flanges significant to petrochemical operations.
What Are Flanges?
Flanges are commonly seen either or both on the internal and external part of the pipeline. They increase the capability of the valve and pipes to deal with different levels of pressure and temperature. This component prevents the whole operating system from being worn out or stressed from the existing environmental conditions. Flanges are commonly used to connect two segments together through welding or screwing depending on the application.
Know that flanges come in different types, material, size, and application. Before purchasing, make sure that research is conducted for the flange to suit the desired application. Taking into consideration the petrochemical industry, it would be best to choose valves with outstanding resiliency. They will be exposed to different toxic and non-toxic materials that can affect their lifespan.
Flanges do not just work well in linear pipes but in corners too. Sealing the system shut off from unwanted material leakage and potential malfunctions in operations. Flanges in the petrochemical industry are where the effectivity of operations depend on. That is why most companies stick to reliable valve manufacturers like XHVAL paired with resilient flanges for additional support.
Understanding the Petrochemical Industry
The petrochemical industry is highly beneficial to the latest innovations of technology which helped in most industrialized economies. They are composed of different branches specializing in the production and distribution of raw materials. Gas and oil play a big part in the industry where they find ways on cost-effectively producing raw materials. This step broadens the market of raw materials increasing the activity in petrochemical production.
They have a high impact on our daily lives. The daily life of people involves plastics, fabrics, fertilizers, gasoline, cosmetics, detergents, and even asphalt. These necessities involve the petrochemical industry for the production of raw materials which consists of petrochemicals and other chemicals from natural gas or petroleum. As they are responsible for the regulation of these liquid and gas materials, they require components which can keep up with changes in temperature, pressure, and volume.
Flanges in the petrochemical industry make the operating system easier to clean, maintain, and repair. They provide a seal by two flanges welded or screwed with a gasket in the middle. These flanges ensure that the operations don't end up with cases of bursting as caused by high pressure or high temperature.
Common Types of Flanges Involved
Considering that the petrochemical industry is exposed to both toxic and non-toxic materials, flanges are built to be of high-quality. In addition to that, the environmental conditions add up to the pressure flanges experience. That is why different flanges work well with different applications. Here are different types of flanges involved in the petrochemical industry.
Weld Neck Flange
Weld neck flanges are of superior quality designed, produced, and developed by experts to be more efficient in dealing with different liquid and gas materials. Weld neck flanges also come by the names high-hub flange and tapered hub flange. They come in two designs varying in the application they serve. The regular one is commonly used in pipes while the longer one works well in a process plant.
Slip On Flange
Slip-on flanges have larger openings making the pipes fit causing it to slip from end to end. They feature easy positioning of the components before welding them all together. They are visible on the interior and the exterior surface of the piping line. They work well in the petrochemical industry because of how easy their maintenance and repair is. Slip-on flange varies in materials and in size making them suitable for different applications.
Blind Flange
Blind flanges are best used in sealing pipes keeping them tight to avoid contamination and leakage. Instead of just being a connector, they work well as tight seals to avoiding malfunctions in regulating flow. They look like a thick disc to stop materials from flowing. Blind valves are usually used to seal corners.
Lap Joint Flange
This type of flange slides directly over the surface of a pipe where the stub end fittings are commonly used. The lap joint pipe flange is usually welded together with the pipe and the stub end allowing it to rotate around. They free the system from issues regarding bolt hole alignment.
Conclusion
In choosing the best flanges for projects aligned to petrochemical, align them with the requirements as well as the existing conditions. This is a critical system to run that is why flanges are required to perform at their best at all times. We are talking about raw materials involved. Poor quality flanges will not run the system efficiently and will lead to other problems.