The remote support provider you select can make a huge difference to your business' overall efficiency and productivity, so it is important to remember that all providers are not equal. Just picking the first remote support provider you hear of can have disastrous results. You need to take the time to research your options and pick the best company possible. Here are some important things to remember when you are trying to find the right remote support provider for your company.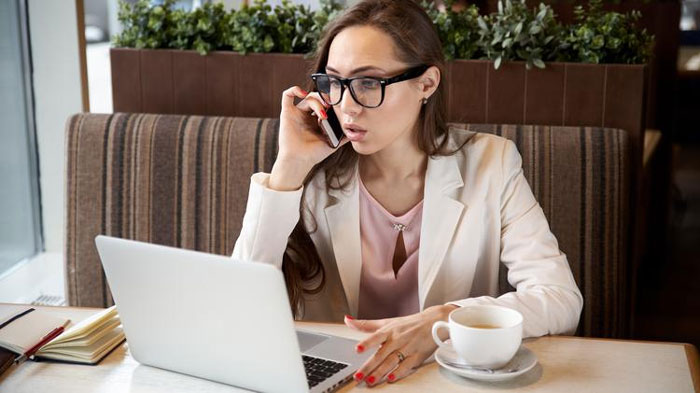 Check for Ease of Use
The whole reason most companies get remote support tools in the first place is to make it easy for more tech savvy people to access computers and assist coworkers and customers. Therefore, the software needs to be very easy to work with on the users end. To see how well it works for you, try to get a demonstration or remote support trial where you can play around with the software and see if it is easy to use. You want users to be able to just click an easily-located connect button instead of scrolling through menus and submenus. Some things to look for include an uncluttered interface, clear labels, and intuitive button placement.
Look For Flexible Pricing Options
Every business does not have the same remote support needs, so why should they all pay the same price? Make sure you ask any potential provider about their pricing options, so you can ensure you are getting the deal that works for you. Some things to consider are pricing levels and subscription options. Check if you pay for a certain number of computers or an unlimited amount, and see if you are paying a single fee or a subscription fee. You will also need to remember to look at licensing and upgrade fees to ensure there are no hidden costs. Depending on your needs, one option could be far more affordable than another, so it is helpful to find a company willing to work with you on pricing.
Pay Attention to Data Security
You might think your company does not need to worry about data unless it is some big financial institution, but this simply is not true. Scammers and hackers frequently target small and medium sized businesses because they know their security systems are easier to hack. This can lead to problems like your customer's confidential information being stolen by an outsider while an employee is trying to remote connect with the IT team. Since poor security can harm your business, finances, and customers, it is important to look for a remote support provider that offers multi factor authentication, encryption, and other security levels. If you are a smaller business, try to find a service that will give you just as much security as a major company.
Consider Free Trials
Of course the easiest way to see whether or not remote support software is right for you is simply trying it out. Whenever possible, look for companies that offer you the opportunity to try a free remote support trial. Having a business be so confident that they let people use their product on a trial basis is a good sign that they provide quality service. It also lets you spend a little while getting to know all the ins and outs of software, so you can see if it is right for you. Taking the time to trial a software option helps you ensure your employees and customers will be comfortable working with remote control.
Learn About the Company's Customer Support
When a company has a massive amount of customers, they can end up getting hundreds of support tickets every day. If the software company is poorly managed, this can lead to frustrating things like you being unable to use their software for days. Before you purchase any remote support software, you need to learn a little about how the company acts when something goes wrong. You can ask customer service and learn a little about the way things are handled, but it can also be helpful to hear from customers. Check out the remote support company's reviews to see how people feel about their customer service.
If you do not forget these things, you can find a remote support company that is right for your business. Remembering to learn all about your options before picking one will help you end up with a company that makes it easy to get remote work done wherever you are.