Many industries are now leaning on mobile technology from Android and the betting industry is certainly one of those.
Punters can place their bets thanks to Android technology and while this is not the only way to do it, mobile betting is certainly the most convenient and one that will dominate the future.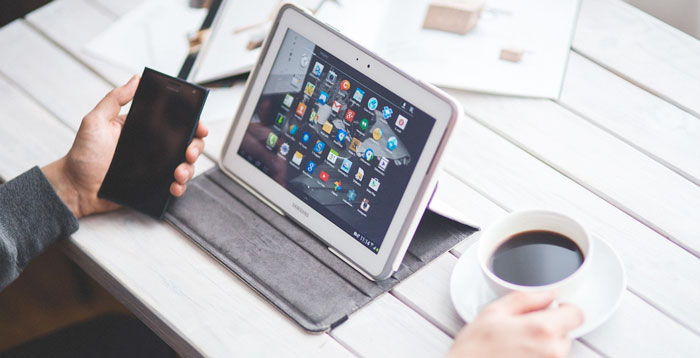 Without mobile betting and mobile technology, the world of gambling would still exist, there is no doubt about that. However, if things keep changing and the technology keeps moving forward, in a couple of decades from now, the vast majority of betting done could be on mobile.
Those new to betting will only see what we have on offer now, and not what we have seen come into play over the past couple of decades. For that reason, newer punters won't know what others had to deal with in the past.
Here is a look at what new aspects of the betting industry have been created thanks to Android technology.
Mobile Betting Apps
Mobile betting apps are without a doubt going to be at the centre of the betting industry over the next few years and beyond. A look through a list of reliable bookmakers will show that the top names already have an app in place.
Those who don't have one yet, will need to get one soon if they want to compete.
A betting app allows people to be flexible, you no longer need to be tied to placing bets from your home and at your computer. Even something as simple as betting from the sofa while you are watching sport, rather than moving into a different room to the computer is seen as a big deal.
On top of this, betting while at work, during a commute, while you are with friends and family or even at a sporting event is now the norm for many of us thanks to mobile betting apps.
Ability to Live Stream and Live Bet on Mobile
Two big moves by the betting industry in recent years have been live betting and live streaming of events.
With live betting you can get up to date odds and bet during play, rather than placing your bets before the event starts. Android technology allows these odds to be updated instantly on phones, so live betting is available.
On top of this, there are many events that you are able to watch live via your bookmaker.
You can watch these on your phone thanks to internet connections being stable enough, phone screen quality being good and processors being strong enough to play live video without issues.
So, from big games in the IPL cricket league to horse racing from the UK and Ireland, football and much more, you can bet on sport and then cheer on your selections via your phone.
These two are big parts of the industry, and thanks to Android technology, both are available on mobile devices.
Will We See Anything Else in the Future?
Although the service at the moment is excellent, people are always looking towards the future for more and it will be interesting where mobile betting goes next.
One key area of the mobile service is voice technology, something that we have not seen enter the betting industry just yet. Could this be next to arrive for punters?
Betting using voice technology may not be possible for security reasons, but searching for odds, checking out results from recent bets and asking about future fixtures and events could all be capable.
This would add another dimension to an already growing mobile betting platform.