Nowadays, there are no doubts that Google dominates in the world search system market. The majority of Internet users regularly use Google search. However, many people recently started to criticize it. Among other things, this company was fined for violation of competition laws, creation of filters, and violation of customer privacy. Unsurprisingly, many clients started to look for alternative options. Today, we will discuss top-5 alternatives to Google and tell you about the advantages they provide. So, let's begin our research!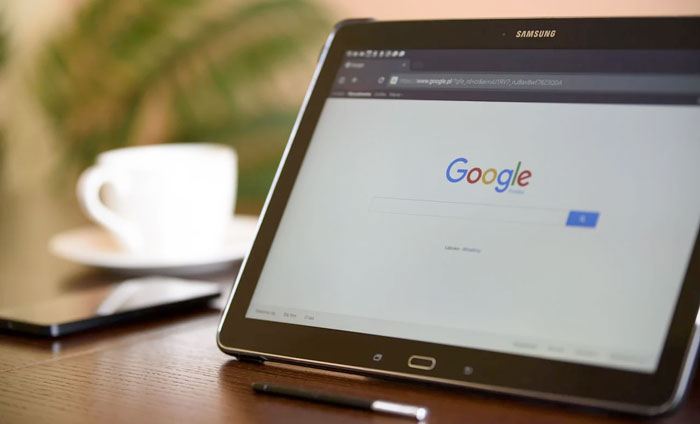 1) BING
Even though Microsoft owns this company, Bing is still the second biggest searching system in the United States with a market share of approximately 6%. It has already claimed to be among the leaders of the industry, so it even has its own alternative to  Google SEO certification courses.
Strengths:
If you're searching for a decent option with similar functions to Google, the best choice is preferably Bing. There are already familiar functions available, such as a translator, currency exchange tool, etc. Bing not only provides you with relevant results, but it can also contribute to your learning in the long-term. For example, Bing can help you do research and study science, or provide you with a guide to PPC and Microsoft Advertising.
Weaknesses:
While it's among the Top Google alternatives, Bing doesn't have many advantages. It does not win the quality of response, and usability. You should also be aware that Bing is not a search engine that cares about your privacy.
2) YAHOO
Yahoo is one of the biggest IT companies in the world, that owns 1.6% of the entire world market. Nowadays, this company is powered by no less popular giant of the sphere – Bing. Therefore, Yahoo is among top-3 most popular search engines in the world.
Strengths:
The query responses by Yahoo are of high quality, but the interface is less attractive than in Google. It is also beneficial to use this system if you are already an active user of its other services, such as Finance or Sports.
Weaknesses:
As for data privacy, this company is not 100% focused on privacy. It collects private data when you authorize to use its services. They have been truly criticized for their passive approach towards online security. Nevertheless, Yahoo has revealed the world's largest machine learning database, so that 13.5 TB of anonymous user interaction data can be used by professionals to increase their competencies in the sphere.
3) ECOSIA
It's not obvious to you as a customer, but every Google search increases the emission of CO2. According to some estimates, the company is responsible for 40% of the entire Internet's carbon footprint. Ecosia is trying to stop it.
Strengths:
The company donates 80% of income to tree planting projects. Thus, for about 50 requests, there is one planted tree. The company has also built an eco-friendly power plant to supply its servers with clean energy. Meanwhile, Ecosia search responses are provided by Bing and are enhanced with its algorithm.
Weaknesses:
The company tells customers that its search engine allows them to remain anonymous. But, whether you check its policy, it will be obvious for you that they do not meet such requirements. At first, they collect search data. According to their privacy policy, this data is used to improve their services. All private info is only deleted within 7 days. Secondly, as their query results are powered by Bing, they share some of the info with them to answer your search query.
4) DUCKDUCKGO
DuckDuckGo (DDG) has positioned itself as an antipode to Google since its launch in 2008. Probably, it is the most popular private service and a good option among the alternative search engines one can use. DDG gets results from 400 various sources, its own crawler (DuckDuckBot), crowdsourced websites (Wikipedia), and partners (Bing). The query results in DDG seemed good, but not outstanding.
Strengths:
According to DuckDuckGo, they do not store user personal data such as IP-address. They also do not track cookies. However, they save the search queries, although they claim to anonymize them before doing so.
Weaknesses:
At the same time, DDG is located in the United States, which means it is under the watch of the Five Eyes intelligence alliance. Privacy-sensitive customers may notice that the US regularly conducts huge intelligence programs and collects info from various Internet companies.
5) StartPage
StartPage was established in the Netherlands, and now it continues to win the hearts of users. It uses exclusively Google results, so this is the same Google but without tracking. StartPage does not record your IP address and does not track cookies. However, it uses Google's SERPs, so how do we know that it is not submitting data to Google?
In its privacy policy, it is stated that during the search, unnecessary metadata is automatically removed from the request. The anonymized search query is then sent to Google and the outcomes of the request are returned to you.
Strengths:
Those customers that appreciate their anonymity will like that StartPage is based in the European Union, which means they comply with the terms and conditions of the General Data Protection Regulation (GDPR).
Weaknesses:
Dutch are the participants of the Nine Eyes intelligence alliance and, therefore, they share data with eight other countries, including the United Kingdom and the United States, which are known for their privacy breaches.
Conclusion
The choice of a search engine is an individual decision. Everyone has their own criteria and needs. We advise you to try the alternatives from this list and decide which is best for you. If you prefer stability and functionality – give your preference to well-known brands. Still, we recommend choosing between privacy-oriented search systems, so you will be sure to use the Internet safely.
Perhaps, we missed some good search engines. What are your own top-5 query systems? Share your ideas with us in the comments.