An IP address is like a local address of your computer on the internet. Whenever you open a website through Google, it saves the information of your computer's general location. It helps Google provide you with the best services around your area. When users browse a particular website and use its cookies, their location is shared. This is a standard protocol and does not imply any breach of privacy.
Another way of navigating the IP addresses is through residential proxies. An IP proxy can provide safe access to various websites without revealing the addresses or location of the user.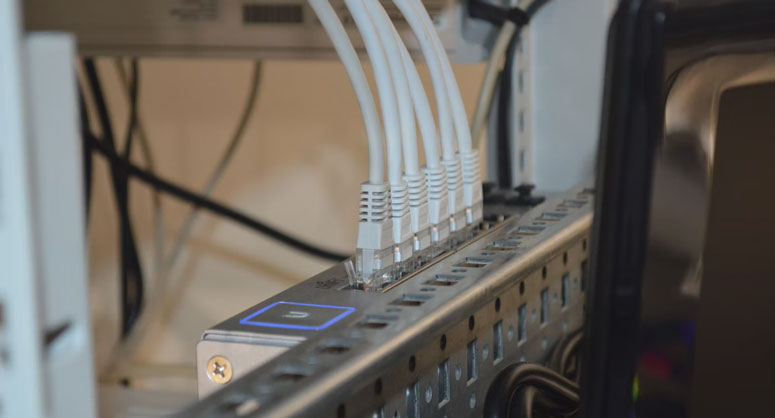 What Is An IP Address?
An Internet Protocol or IP address is a numerical label applied to a particular computer on the internet. It is a 32-bit address that is used to identify a device on the world wide web. Whenever you access a website, your IP address is used as a home address to pinpoint your physical location along with the user's identification on the web.
IP addresses are being exhausted across web pages. The latest version of IP addresses includes IPv4 and IPv6 addresses that manage a significant chunk of traffic.
If you are curious to find your particular IP address, you can use the following steps:
Go to network settings
Click on the Wifi network you are using.
Right-click to find "Properties"
You will find your IP address listed against IPv4 address
As the use of the internet is increasing daily, proxies are becoming popular. These IP proxies can help divert web traffic by offering a separate route to send requests to various websites.
What Is An IP Proxy?
If a person wants to keep their information private, an IP proxy works as a middleman between the owner's computer and the internet. A representative sends the requests to the website that you want to access and gets the relevant information.
The IP address is encrypted when the request is sent, so the website does not know your exact location. You can also use these proxies to limit access to certain websites by blocking their IP addresses.
There are many benefits of using an IP proxy as it provides you with the following perks:
It allows complete control of the internet.
It protects your identity on the internet.
You can access blocked resources on the internet by using IP proxies.
It saves your bandwidth and increases the speed of the internet.
It provides a secure channel for financial transactions.
Geolocalization Through IP Address
Google uses IP addresses to locate a person's location accurately. It helps people use the maps on Google to reach destinations and pick up digitally-enabled rides.
Accuracy Of IP Location
IP locations triangulate the accurate position of a residence or a person by using the information provided by an Internet Service Provider. IP locations are accurate up to 98 per cent. Some changes in the location may appear because of the difference in the locations of the ISPs. If you want to pinpoint an IP location, all you have to do is write the numerical IP address in geolocation. It will process the information and triangulate your position accurately.
How Does Geolocalization Work?
Google carries out geolocalization by mapping a physical location to a particular Ip address. It is carried out by using the location of a user's device and driving web traffic. Users can identify the whereabouts of a specific state.
By accurately pinpointing the latitude/longitude of an area, users can receive information about marketing trends.  It also encompasses the name of an Internet Service Provider (ISP) and the area code of a webpage.
IP geolocation protects people from online fraud. International agencies use IP geolocation to track down online trafficking and terrorist activities. It is also used by banks to detect money laundering and other illicit activities.
Why Do We Need Geolocalization?
Geolocalization is used by IT experts, software engineers, entrepreneurs, analysts, and decision-makers. They can measure the demographics of a particular market trend or political inclinations to understand the public mindset better. Once specific data is obtained through geolocalization, you can use it in research and analysis in the long term.
Geolocalization helps users work at higher speeds and achieve quick results. It is beneficial for businesses to provide complete information on locations where a business enterprise can grow. With a particular geo-targeting strategy, many entrepreneurs reach hundreds of clients in a single day.
IP geolocation also helps people stay safe from spam emails and extortion. You can check the Ip address of emails to detect whether a message is legitimate or not. It helps you detect false payment requests as you can track down the location of the sender.
You can also find useful services by using your IP location. Some of these services include:
Finding local gas stations.
Book hotels.
Find the nearest restaurants.
Locate banks and ATMs.
Determine driving/travel routes.
Get timely traffic information.
Pinpoint the location of retail stores.
Attend local events and activities.
Conclusion
IP addresses provide a name and location for a particular device, whether it's a laptop, computer, or smartphone. The inability to overcome web traffic can slow down the speed of the internet. There are other ways to optimize a browsing session by using residential proxies. Geolocalization boosts the presence of an IP address and provides an advantage over other marketing and business plans.