These days, many entrepreneurs get into online retail sales due to the high growth in this sector and the ability to start small and grow over time. The global pandemic just increased the rapid expansion in eCommerce, too. However, something not everyone is prepared for when creating an online shop is sudden, rapid growth.
While this is a fantastic problem to have, it can be highly stressful and lead to all sorts of issues if not handled correctly. If your eCommerce site is going through a period of fast expansion right now, there are some things you can do to get through this busy period and make the most of it, too.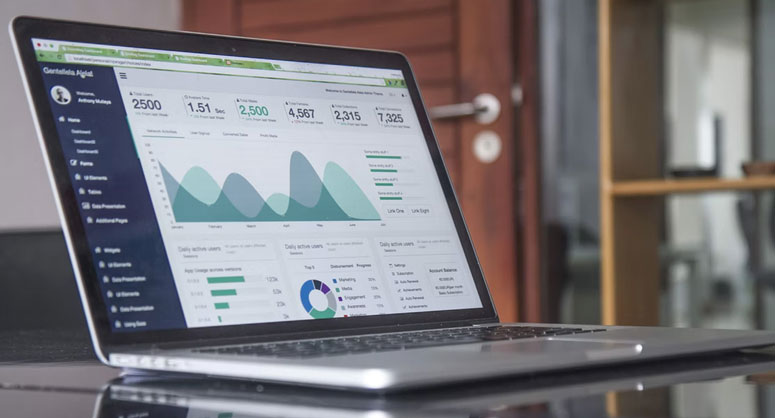 Get Clear on Your Goals
When your business is snowballing, you will start getting more and more opportunities opening up to you. People will start approaching you to see if they can partner with you or if you'd like to sell their products, or advertise on their blogs or in their magazines, and more. While it's a nice feeling to be popular like this, it's vital to be wary of how many things you say yes to. You don't want to get distracted from the primary purpose you had when you began or bought the business.
This is why it's vital to get clear on your goals when you're handling a lot of growth at one time. Keep coming back to what it is you're trying to achieve in the short-term and long-term, and ask yourself if the opportunities that present themselves align with these outcomes or not. Projects may seem appealing, but if they're going to take you away from the direction you want to go in, they're not the right fit.
Spend Time Planning
It's also vital to spend time planning out your next moves and the ones after that. Try to anticipate the possible scenarios you could face as your online store keeps growing and come up with ideas to address these situations in the best way possible, both good ones and the trickier ones. Consider how you can plan for areas of your business such as sales, marketing, HR, finance, and administration, and think quarterly, annually, and a few years in advance.
Planning will keep you on track and reduce the risk that rapid growth will cause you to face scenarios where you're unsure how to respond. For instance, you could find yourself in a spot of bother if you don't have enough staff to pack orders or delegate marketing tasks to specialists because you don't have the time to handle such campaigns anymore.
Pay Close Attention to Data
Data will always be your friend as your eCommerce store grows. You should be tracking, managing, and analyzing the reams of data available to you as an online store owner or manager. These details will help you spot problems and address them before they become too big. You can see growth opportunities to take advantage of, and make smart, strategic decisions based on real-time data insights.
Utilize the information you access to see how to provide better customer service, make your website easier for people to use, and predict future results. You can manage inventory levels more effectively by analyzing consumer behavior on your site, examining sales data, and engaging in demand modeling to understand when it's best to stock up more on popular items or keep inventory levels lower.
Data also allows you to easily keep a close eye on your company's cashflow situation and other financial details. When rapid growth hits, although you get more money coming in from lots of sales, your costs flare too, especially when you need to outlay money on a lot more stock quickly and hire more staff to assist you. As such, paying attention to cashflow is vital.
Surround Yourself with the Best Team Possible
Another way to handle fast eCommercegrowth is to ensure you have the best team around you possible. Many entrepreneurs begin their online store doing everything themselves or with just one or two part-time or casual staff, but as your venture expands, your staffing needs grow quickly too.
Hire more staff or contractors as needed, ensuring each person has the skills and knowledge necessary to hit the ground running. You won't have time to micromanage people, after all. Employees with a can-do, proactive, and positive attitude are also vital, so hire for personality and outlook in addition to experience and training. Delegate appropriately and don't keep trying to do everything yourself, either, or you'll never keep up with demand.
You can look outside your business for help, too. For instance, utilize an accountant or bookkeeper, financial planner, and one or more mentors. You may need to get some investors, too, who can not only bring some potentially much-needed funding to expand your business set-up but also knowledge to help you get through this growth stage more effectively.
These are some essential elements to concentrate on as you steer your online business through this exciting yet likely stressful and challenging period. Be open to learning as much as you can as a leader and manage your health, too, so you don't burn out along the way.