It is no secret that e-commerce is taking over the wholesale industry. This widespread disruption is causing every wholesaler, importer, manufacturer, distributor, and retailer to utterly redefine their marketing strategy. This dramatic shift is ushering in an age of digital restructuring of all marketing and networking tactics. How do you run a successful business when all of this change is happening? Fortunately there are tools and methods that can be applied to an existing business with a network of valuable contacts.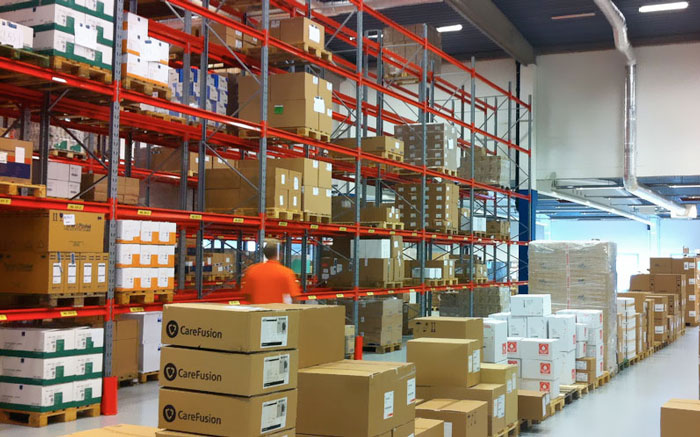 Networking within the industry is always going to be a challenge. Now that e-commerce has taken over the wholesale industry, businesses have to re-learn the best methods of connecting with their target audience. Depending on the demographics, social media platforms have become the best way to connect with people. More than half of the world's population likely uses a digital platform of some kind every day.  Potential consumers and business contacts use social media to promote their brand as well. It is also the most direct method for problem solving and answering questions. Customer relationship management is essential to creating the best experience for the consumer.
Traditional methods of customer relationship management are no longer effective in the world of e-commerce. Business leaders now have to rethink their strategy. Connecting with a consumer now presents new challenges for digital marketing teams. The perfect example of this is how Amazon addresses these issues. As a company they put the customer first above all else. They also have the strongest online presence that is able to reach their target audience. You can visit their website and see who they are, what they offer, and above all, how you can benefit from what they have to offer. It is a flawless model. As a result, brick and mortar companies are learning how to be successful in the Amazon-centered world of commerce.
The worry and fear over this shifting landscape is causing business owners to transfer their storefronts to the online realm. That means wholesalers are having to upload their product catalogs to their website among other restructuring actions. Retailers are feeling this shift all too well (Sears, Roebuck & Co.) by having to close down stores from every angle around the globe. At least part of your business has to be online to maintain success in today's consumer-driven market. This change in scenery can seem daunting for the traditional business model, but it will effectively help every business achieve their goals. This shift in turn helps these companies to become more profitable. Where do you start with these crucial transitions?
With these questions and challenges in mind, now is an exciting time to be a business owner! The future of e-commerce lies definitively with the online storefront. You must be able to showcase your products seamlessly, manage your inventory, oversee inventory control, and maintain an ever-growing network of business connections to stay in a lucrative position in this industry. It's a tough feat that requires a team and the necessary tools to make it happen.
It isn't necessary for your entire business to be online. But having access to your target audience all day every day has its advantages. Even just having an email and adopting digitization for marketing is a successful approach. Furthermore, the online storefront is the quickest way to earn customer loyalty. Being able to see a product catalog instantly leaves open the room for questions. Coupled with the adoption of an online means to manage communication with consumers, you further your reach. As an e-commerce business you offer the most seamless buying experience in this way.
Having access to the internet from anywhere in the world creates a unique opportunity for businesses to improve their operational efficiency. The root of the majority of the issues surrounding operational challenges is a lack of communication. Lack of communication across departments and a lack of communication with the consumer are weak points that will break a company. Being "on the grid" is basically essential if you want your business to survive in this age.
One major aspect of a business that can be improved with online tools is the inventory management system. This is probably among the toughest obstacles for a large operation. Company growth and the expansion of product lines highlights the necessity of a streamlined approach to inventory management and control. Not only should an inventory system be seamless and direct, but it should also be centralized.
Having a centralized inventory system is the key to improved productivity. The main problem here is again communication. If there are multiple departments managing an inventory, miscommunication is bound to occur with human error. Tracking products, invoices, purchase orders, sales orders, and inventory control are all obstacles on the path of efficiency. The easiest solution is to have an inventory system in the cloud. It solves a lot of these recurring issues and improves operational efficiency overall.
E-commerce is changing not only the way businesses operate, but how they are perceived. All information about a business is highly visible online. Visibility and transparency allow for the opportunity to develop stronger relationships with consumers and businesses. For the companies who have not transitioned their business online, visibility remains a tough challenge to tackle.
Trade shows used to help with this process. Unfortunately, trade shows don't have a place in the world of b2b e-commerce anymore. The down sides of trade events far outweighs the benefits. They are too expensive and time consuming. In addition, trade shows present huge selections. More often than not your competitor has a booth there too, reaching the same audience. The struggle lies in differentiating your business from the competition.
It is essential for existing businesses to adopt digitization. E-commerce is where a company will find success and their niche. Developing an e-commerce strategy allows for incredible flexibility with operations. This flexibility also translates to the future. As the business model continues to shift, technology will also advance. Being able to grow with your target audience and adapt to new trends is the greatest way to see prosperity with your vision.
Every business leader wants to see their business grow and thrive. E-commerce is where the most growth can be measured and improved. The results of a traditional approach are just too ineffective with all of the technology we have now. Trade shows are outdated. Networking and operating at an optimum level requires new strategies and enhanced methods. It just makes more sense to use the tools available to us, in order to develop a long-lived and prosperous enterprise.
Bridging these challenges, with better business solutions, within networking is essential to the success of any industry. The example of e-commerce becoming the new standard has opened up a global dialogue within the wholesale industry. What challenges are you noticing as your business grows? As business leaders we must take a better look at the unique needs and challenges facing these oftentimes overlooked problems in our industry. Change starts with asking questions and finding the solutions that best fit your business's individual goals. Remember that even though things are changing in a big way, it is for the improvement of commerce in the long run.