Building a marketing agency can turn out as the most rewarding business you will ever create. Being a digital marketer starting and building your marketing agency will promote a sense of accomplishment and freedom. This blog expounds on how to build a marketing agency step by step.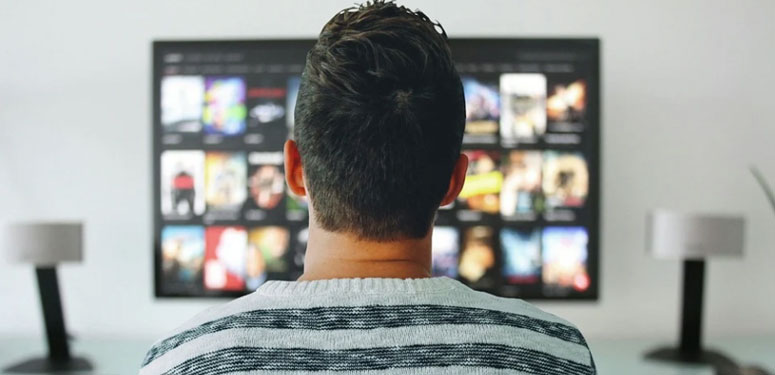 Identify The Target Market
Take time and figure out who your ideal customer is before pitching potential clients. Ensure you include the business model, Company size and industry. Once you are aware of your target market, you will know what to offer.
Some marketing agencies tend to offer complete services immediately from the start. The challenge is that you might not have enough capital to add real experts in every area at the initial stage, such as SEO and PPC. Thus, your services will end up being mediocre; this will reflect in your pricing and churn rate.
If you want to grow your marketing agency, the solution is to specialize in a specific area. For instance, if you are an SEO expert, provide SEO services only. Apart from the added value of specializing within an industry, focusing on a well-defined niche has numerous advantages. Here are several of the most notable:
It Offers a Competitive Advantage
In the digital space, the success is for the experts since most marketing agencies offer poor services. When your business provides the customers with the best services, it creates peace of mind and increases your competitive advantage.
Being a specialized marketing agency provides expertise and social proof giving you the confidence to air the needs of these specific companies. You acquire an added layer of relatability and trust that makes it easy to navigate and grow in the industry.
Renders Onboarding Easier
There are various variables to consider when engaging a client before deciding whether to work with them or not. The process tends to be straightforward if your ideal client is well-defined because you know the kind of information and questions you need to ask. In addition, you have a complete idea on how the business operates internally and the average amount you should charge.
It Strengthens Your Skillset.
With skills in digital marketing, you can easily run ads for various companies, but you have to understand the target market and learn how to formulate effective messaging. If your business is not familiar with what you are used to working with, this might take you a lot of time. However, if the ideal customer is clearly defined, you will build a plethora of expertise working with that type of customer.
Getting Customers
The first step in getting clients is gathering testimonials. If you have already been marketing and have the testimonials and case studies from your customers, you can skip the step. However, if you don't have one, consider offering to carry out some tasks for a few of your ideal customers at zero cost to get a testimonial in return.
After acquiring a few testimonials, identify where your target audience hangs out and offer free advice each day. Participate in Facebook groups, use forums such as Quora, go to live events, and spend time at various hubs with the target audience.
Also, you can email your prospect directly. Download a list of currently funded companies from Crunchbase. Create a word or pdf document describing everything that is not right with their current strategy. Ensure the document is detailed; don't just point out what is lacking in their strategy; explain how to fix it. The companies will most likely hire you if you tell them how to solve their problem instead of doing it.
Develop The Appropriate Business Model
There are various ways of setting up a marketing agency. The way you bill for your work and the services you're offering are vital parts defining how you will manage in future. Here are common ways of billing your clients;
Hourly Rate
Most consultants will choose to bill clients hourly since they spend most of their time with clients either through the phone or in person. However, this billing method tends to be muddy, complex for longer services.
Hourly fluctuations in digital marketing for specific customers are quite common and will vary widely in future. The hour rate has to vary with factors such as restructuring accounts, setting up and launching completely new promotions and campaigns.
Commission-based
If you want your marketing agency to gain a competitive advantage over others, you can use this option. You receive payment when the customer makes money after a successful sale. It's exciting and earns your trust with a customer that you are trying everything to assist them in achieving the best without paying for zero outcomes.
Unfortunately, billing your customers might prove quite difficult unless you have great insights into how your clients run the business internally.
Flat Retainer
It's the most straightforward compared to all pricing models. You start by assessing the work of a particular client, and how much time you will spend, then both of you come into an agreement on a flat monthly fee.
Decide On How You Want to Scale
Although people will expect you to hire a large office space and a dozen workers, it's not a wise decision. Remember you have bills to be catered for, thus if you want to build your business, you must ensure you can survive first.
After learning how to build a marketing agency, the key element in building a successful company is competence in the agency's operations. Manage the accounts personally to find expert assistance and refine the skills since you understand knowledge and skills appropriate for the job.
Hiring an employee will mean additional cost and a layer of complexity. After all, convincing a person to work for you won't be easy because most workers need security. Thus, unless you pay well and offer benefits, they won't be interested in working with you. You can opt for a cost-effective way to solve the issue, which is finding contractors.
You will find a pool of talented individuals who are willing to assist you on a contractual basis. These people won't require benefits, and you can easily write them off on your taxes.
Building your agency has many ups and downs, and you have to overcome the storms to enjoy the outcomes. It can be dramatic, and you have to treat it that way. Professional creative agency software can help you to overcome these difficulties. You have to commit yourself to discover how fulfilling operating your marketing agency can be.