The Esports scene is always shifting, with each new year delivering amazing new victories and promising new contenders. Esports can't be ignored this 2020 the Esports events have grown massively and bookies that follow closely the Esport world are offering odds on the teams that we'll be mentioning in this article. There's always a new team to watch out for, and even within that team, individual players who stand above the rest. Even with such a massive range of contenders across an unimaginable spectrum of games; there are legends that have emerged as inspirations and influences to hopeful players across the world. Join us as we run you through three of the biggest teams the scene has ever produced.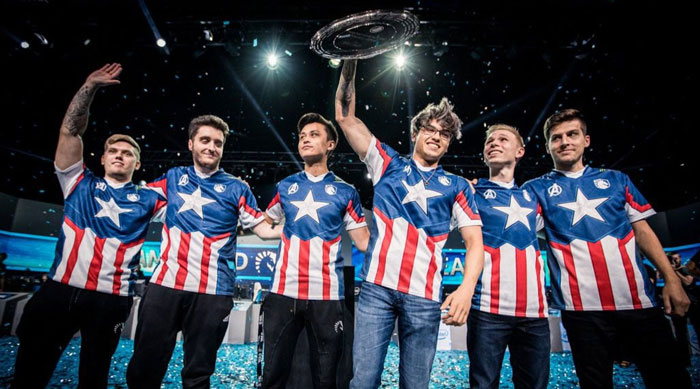 TEAM LIQUID
Founded in the year 2000, Liquid began as a BattleNet clan and has since grown into an international company. Their players have won the most collective prize money in the history of esports, they're renowned as one of the best DOTA 2 teams after winning the International in 2017, followed by a Supermajor victory in 2018. Looking at them now, you wouldn't believe their humble beginnings in the Netherlands, especially considering their new headquarters is the insane-looking Alienware Training Facility. They have players involved in almost every competitive game you can imagine – Rainbow 6: Siege, CS: Go, Super Smash Bros, PUBG – and they always stand among the best wherever they compete.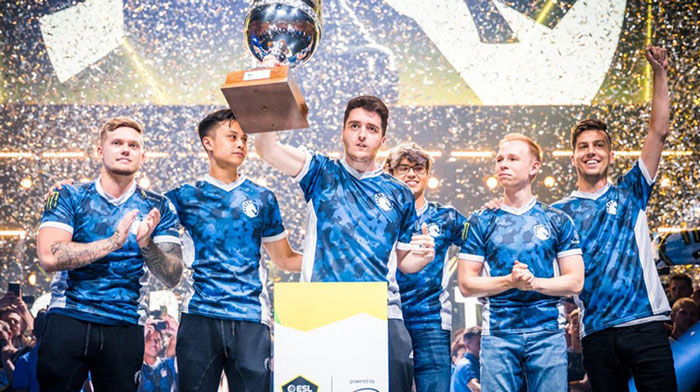 Like many big esports organizations, Liquid is no longer just a team – they're a media brand, with their video production arm 1UP Productions knocking out documentaries and commercial content. They have huge reach within the industry, and it's fair to say that they've made their mark.

FaZe Clan
Three people started FaZe Clan – known back then as FaZe Sniping – sharing their intense Call of Duty trickshot clips on YouTube and gaining a huge following. Most of these huge esports organizations start like this, building from nothing into the beastly corporations you see with hands in almost every game going. FaZe especially seem to have a huge focus on being a lifestyle brand alongside their gaming performance – their website is basically a glorified merch store with clothes that wouldn't look out of place on a Bring Me The Horizon fan. They are still serious competitors around the globe, with their current roster including teams in VALORANT, FIFA, Call of Duty, PUBG, and more. They recently expanded into mobile esports territory, acquiring FIFA and PUBG Mobile teams in Asia.
FaZe brings in the money, and over the last two years, their value as a brand has been confirmed with massive investments from professional sports players and music producers. This year, a Canadian financial company – Canaccord Genuity – provided them with an investment loan of $22.7 million. Not bad going for three guys off Youtube, right? That Loan is probably being put to solid use with the launch of FaZe Studios, which looks to be the beginning of their expansion into the media industry proper.
DIGNITAS
Starting as Team Dignitas in 2003 after a Battlefield 1942 clan merger, this team has gone on to achieve partnerships with big names like HyperX and Mountain Dew, and are now practically synonymous with the term 'esports'. Like most of these big teams, they have an incredibly diverse roster and compete anywhere the prize money is serious enough to draw their attention. In September 2016 they were acquired by the Philadelphia 76ers, part of the National Basketball Association. Currently competing in League of Legends, SMITE and Rocket League – amongst others – they've played tournaments in basically every big competitive game there's been in the last two decades. And – surprise, surprise – late last year they founded a new parent company, cementing their position as serious competitors, content producers, and investors.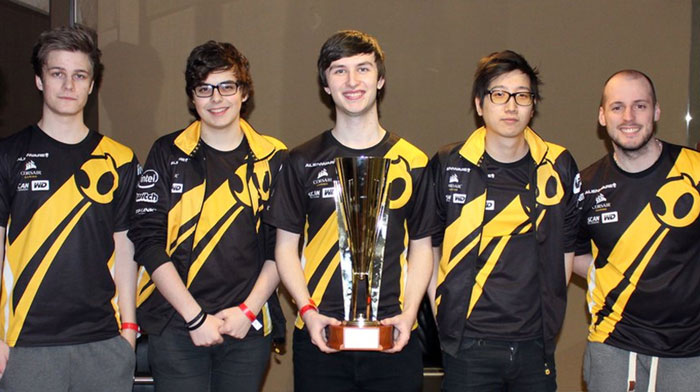 All three of these teams have evolved beyond their origins, as the world at large begins to realize the sheer commercial value of these teams. It's surely no accident that Dignitas, Team Liquid and FaZe Clan have been able to use their success and influence to become content producers as well as compete in some of the biggest tournaments going. Teams with reach, ambition, and skill are being picked up by huge corporations and molded into media juggernauts. Is it a good thing? It's hard to say, but it's certainly inevitable, as the prize pots get bigger and the stakes get even higher. Is the goal glory, or money? Will aspiring players want to succeed to prove themselves, or for the chance at being a part of the next big brand? Time will tell, I suppose – but one thing's for sure. All of the teams above have come a very long way from playing games in their bedrooms.