It does not matter whether you are selling cheap candy or expensive electronics; it makes enough sense to create an eCommerce website, to sell your products or services! Unlike the old days — when you'd to dig into tough PHP and related codes to create skeleton of your eCommerce site and go deep in order to set up an effective payment system and all —, you have a better option nowadays — Wix.com. In this post, we will review this online website builder, with emphasis on its online store creation section that is otherwise known as WixStores. Here, we shall have a glance on notable features of Wix.com, also covering different aspects of the easy-to-use service, which makes eCommerce site building a matter of a few clicks. First of all, we shall have an introduction to Wix.com's online store building section along with noteworthy features we found in it.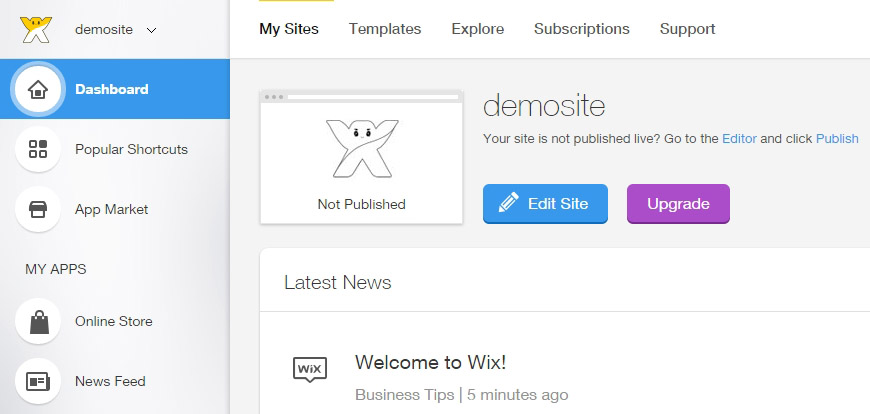 WixStores — an Introduction & Top Features
In simpler words, WixStores is a platform to create an effective ecommerce website using an intuitive user interface, which does not require you to be an expert in coding. Thus, if you have a basic knowledge about layouts and design, along with an idea about how your online store should look like, you can use WixStores to set up an online store that can make your conversions easier while marking your presence in the World Wide Web by serving those who prefer that 'web' way rather than typical purchasing of products or service. Now, we shall check out top features of WixStores.
Templates that Make Sense
When you do not have the slightest idea about creating an effective layout for your online store, the big collection of templates that Wix.com has will surely come in handy. There are hundreds of templates to choose from and you will have the ability to customize different elements of the store according to your requirement. Suppose you do not like the colour scheme of the chosen template, you can change from the panel.
If your store has more products to sell and the product list gets bigger day by day, you'll be happy to get your hands on the Store Manager of WixStores. Using this Store Manager section of the service, you can do a lot of things: add new products into the list, set new pricing details, add or remove coupons or promotion deals, track orders and lots more to keep your online store in a smooth journey. Associated with this, you have additional features such as to manage contacts by sending proper newsletters and emails on conditional or regular basis. For instance, if a particular user is not active in the site that is he or she has not made any order for a particular period, you can dedicate a promotion / coupon for that person, and hence attract him or her into your site, once again.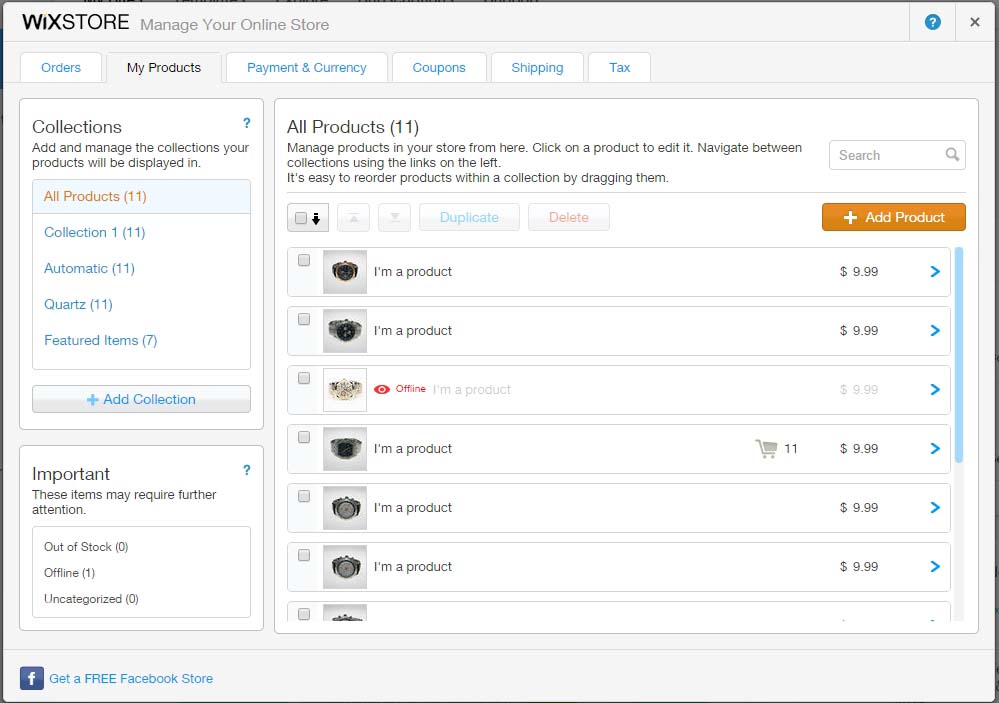 There are a number of other features that attract customers into Wix Store. Some of them are:
WixStores are optimized for mobile devices, as to help you get customers who are using mobile
There are number of payment methods you can offer, and you can vary rates that are related to the shipping of products.
WixShoutOut to manage contacts and keep the interaction going.
Pricing
Different plans are available from Wix and you can choose according to your budget and requirement (better do not make them clash). Main plans of Wix are:
Yearly VIP plan, available for $24.90 per month, and provides the eCommerce plan as well as first priority support, a domain name for 1 year, and 20 GB of storage.
Yearly eCommerce plan, available for $16.17 per month, gives free domain for one month and 20GB of storage.
Yearly Unlimited plan, aimed at freelancers and entrepreneurs, is available at $12.42 and gives 10GB storage.
Combo plan is for personal use and is available for $8.25 a month. Gives 3GB storage and 2GB bandwidth.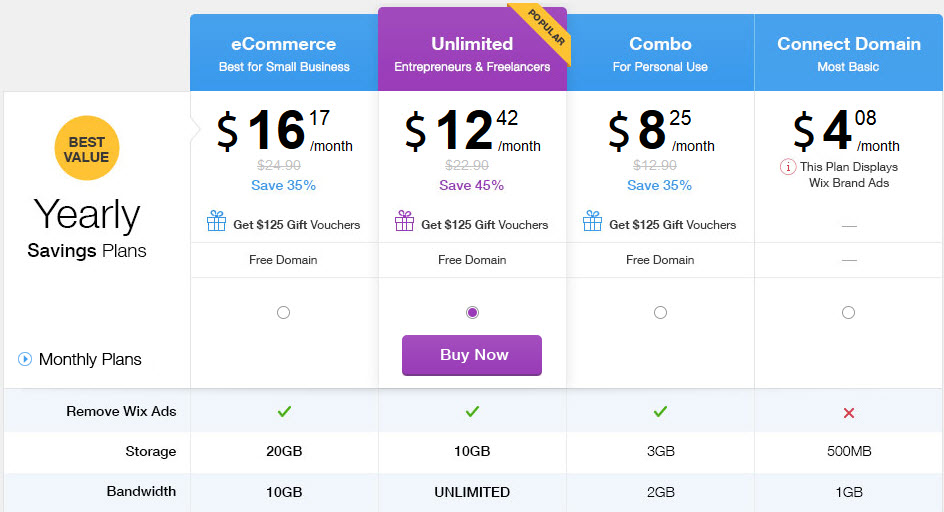 Signing Up for Wix Store
Sign-up process of Wix Store is quite simple and can be completed in a few minutes.
First, you need to register at Wix.com, where you have to provide your email address and password; The next page will need you to repeat your credentials.
In the next page, you will have to select the category of the site you want to create, Online Store in this case. Also, it is possible to set preference of which kinds of template you need depending upon nature of your site.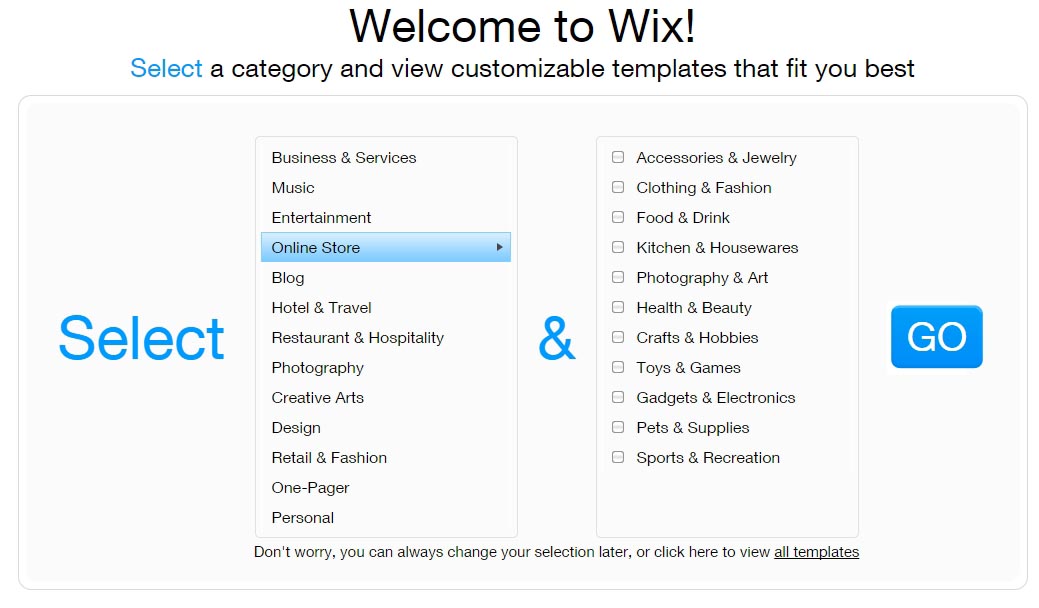 Next, you can select the favourite template of yours depending upon your aesthetic sense! There are plenty!
Once you have done, you can see a preview page of the templates, with options to edit and View. Now, choose Edit to move on with our site-creation task.
In the Edit page, you can make changes according your sense and requirement, and the extent of editing can reach design level as well as content level. Now, you can click on Publish, upon which you will be asked to name the site.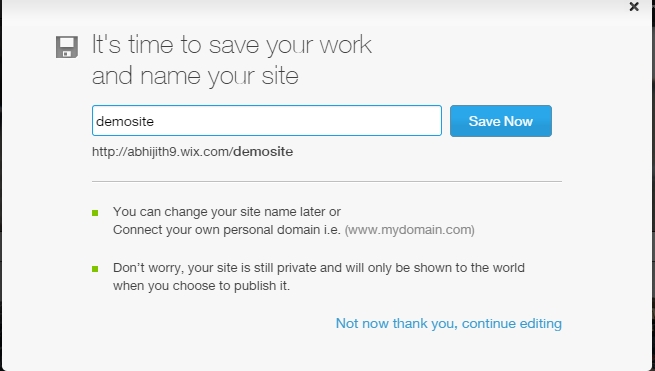 Once you have done with that, get back to the My Accounts section of Wix Store and click on 'Upgrade'.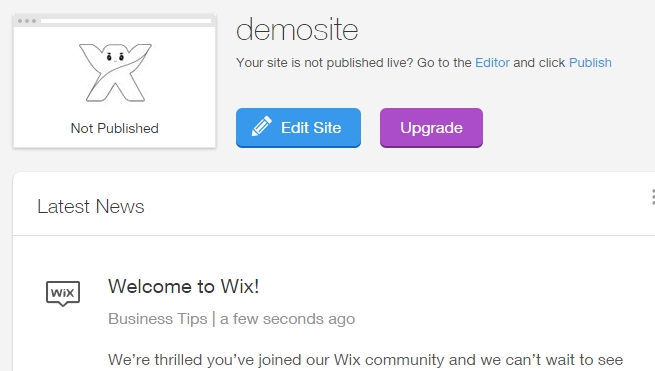 On the next page you land, you can choose the plan you find appropriate. Further, you will have to go through that payment process, in which you have to provide your credit card details or alternative payment methods. Once you'd finish that, you have done!
Our Verdict on Wix Stores
Considering all these features mentioned above, Wix Store is indeed a great solution when it comes to creating good online stores that make sense from the customer's point of view!