Whether you're just looking to print a few excellent designs on t-shirts or hoping to make design printing your business, a good sublimation printer is crucial. A regular printer can't do justice to your designs and can compromise your product's quality.
While there are printer companies that are now getting into sublimation printing, only a few select trusted and experienced brands such as Sawgrass are renowned for their sublimation printers.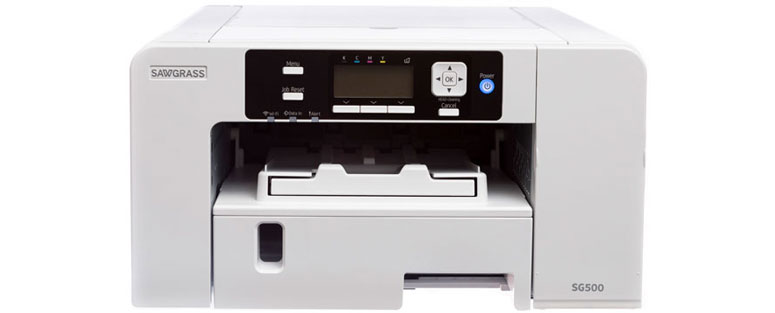 Sawgrass doesn't just have a range of printers depending on your needs; it's also one of the most loved brands, online and offline. Great reviews about the products and how well they work can be found all over the Internet.
Whether you want to pick up a new hobby or are planning to start a business with customizable merchandise, a Sawgrass printer should be your first option when it comes to sublimation printing.
Some products that can be made with a sublimation printer include:
Personalized Coffee Mugs
Custom T-shirts
Phone Cases
Pillow Covers
Tote bags
Coasters
About Sawgrass
Sawgrass has been in the sublimation printing business for the past thirty years. Their printers provide a special coating over printed designs to trap the ink permanently.
They have perfected not only their printers but their ink formulations as well, allowing you to enjoy rich pigmented colors that result in vivid and vibrant products.
Sawgrass Ink is made from scratch, and their team of experienced chemists tests each batch to ensure that only the highest quality is being given to their clients.
Unmatchable Services Offered
Many major companies don't have sublimation printers, and usually, people fill their normal printers with sublimation ink to do the job. But using traditional printers to fulfill your sublimation needs will only result in a subpar product and may even damage your printer in the process.
When you invest in a Sawgrass sublimation printer, you get better results and dedicated services to help you. The best sawgrass printers like the Sawgrass 400 offer customers several exclusive services you won't find anywhere else:
Dedicated Support Team
Sawgrass Print Manager
SubliJet-UHD Inks
CreativeStudio Designer
Not only that, but Sawgrass also has a two years warranty that ensures that you don't face any issues within the first few years of using your printer. Sawgrass also offers free lessons through its Knowledge Base to help you get started on using your printer and ink.
Purchasing your printer also enables you to use Creative Studio, the only designing tool specifically made for sublimation purposes, which comes with a vast library of free designs and logos for you to use when creating your designs.
Ensure You Get Quality Prints
Using regular printers with sublimation ink lowers the quality of your design. During the printing process, you will be able to see a clear difference in the quality and color of your design electronically and on paper.
Further, when using sublimation ink in regular printers, normal ink must be completely flushed out before sublimation ink is added. The chemical properties of both the ink types don't match, and when not done correctly, the printouts come out wrong.
Print profiles are often needed when you're using different programs and printers to produce prints. This is where Sawgrass Print Manager comes in handy.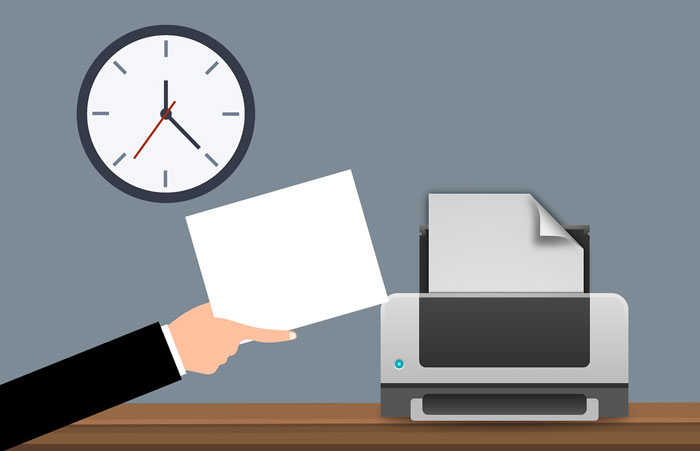 Print Manager is a utility software that manages the color information when processing your digital design to the Sawgrass printer. It reduces ink wastage and makes sure your designs come out rich and dynamic on paper.
Low Maintenance for High Performance
People often shy from buying a sublimation printer, believing that there is a lot of upkeep and care required to maintain these printers. This isn't the case at all when you're using a Sawgrass printer.
Clogged print-head nozzles are common with sublimation printers, resulting in white lines appearing in your final print. This is easily preventable in a Sawgrass printer, with its automatic head check function that doesn't require your involvement.
With other printers, physically cleaning the nozzles or maintaining them can result in a lot of ink wastage (which doesn't come cheap). With Sawgrass, the head check feature only dispels the minimum amount of ink needed to maintain the machine.
If your printer is on, it will automatically maintain itself, so you won't have to worry about maintenance or wasted time on upkeep.
Where Low Investment Makes High Returns
An entry range Sawgrass printer costs anywhere from $500-$600 and considering the quality, speed, and features of the product, it is an affordable product that doesn't skimp on quality.
Whether you're a hobbyist or a small business owner, this is a great machine to get started on and continue your sublimation activities. Many experienced sellers use Sawgrass because of its superior quality and features.
Sawgrass variants offer not only great quality but also seamless connectivity. Most models provide WiFi connectivity, which isn't common in other brand models.
Printers like the Sawgrass printer SG400 also utilize less ink per print while maintaining design quality. It's obvious when you're using a regular printer that more ink will be wasted. But, unlike other sublimation printers, Sawgrass printers optimize the ink and the printer output to give you brilliant results with less ink, thus saving you money.
When you invest in a Sawgrass Sublimation Printer, you don't just buy the printer, but a whole package meant to introduce you to quality sublimation design and printing.
There's a Printer for Everyone
Whether you're just an amateur looking to get started with design and printmaking, or you have years of experience (in which case you'll know how great Sawgrass is already), a Sawgrass printer is your go-to for sublimation printing.
Besides the printer, the ink produced by Sawgrass deserves a notable mention too. With a complimentary 4-color ink set with your purchase, you have the chance to notice how their inks are superior and transfer well on surfaces.
With a sublimation printer like the Sawgrass SG400, you have the freedom to create unique designs for your phone covers, coasters, t-shirts, and so much more.
The Best in the Business
When it comes to sublimation printing, Sawgrass printers like the Sawgrass 800 are totally unbeatable. From the price to the final print quality, everything about the printer speaks volumes about its utility.
When you want your vivid designs to result in proper products worthy enough to be sold, you cannot go wrong with a Sawgrass printer. With its entry range printer priced at $599, its price compared to other printers is also unmatchable.
There are several great reasons to invest in a Sawgrass printer, and there are great printers for every price range available. If you are looking to make designs and turn them into products, go with Sawgrass.