The handyman business is a relatively new concept in the cleaning service industry, making it a lucrative opportunity with relatively low competition.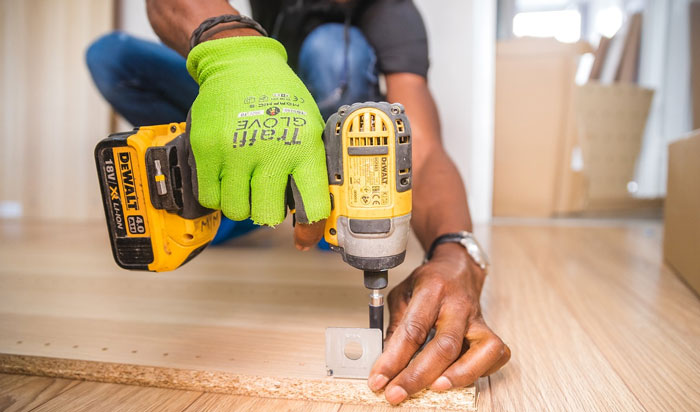 In the past, cleaning and property maintenance businesses typically confined themselves to specific services: plumbing business, painting service business, and so on. A handyman business, on the other hand, attempts to provide a more well-rounded service.
Setting up a handyman business has various advantages from setting your own schedule, versatility in choosing the types of jobs and clients you will work for, and being in complete control of your income.
However, a successful handyman business is about managing your team of crews so you can tackle more jobs simultaneously without trying to handle everything yourself.
Here, we will discuss how you can start a successful handyman business, but let us begin by discussing the pros and cons of this business so you'll know whether it's the right one for you.
Pros and Cons of Handyman Business
If you really love helping others, probably the biggest advantage of starting a handyman business is that you can use your jack-of-all-trades service skills to help others. However, there are also other benefits you can consider in starting a handyman business:
The startup cost is relatively low, especially if you already have the tools required to perform the services
A great option if you want to start a part-time business, you have more versatility than most other businesses in the field service industry
Relatively low overhead expenses
Potential for high profits if you can grow your client base
Potential to grow your business via referrals and word-of-mouth marketing
You can expand your business by specializing in specific services later on
There are franchise opportunities available if you plan to start one
However, there are also some potential challenges worth considering:
Some of the handyman works may be seasonal
If you work alone, you need to always be in the good physical condition
In some locations, licensing requirements might be a challenge (more on this later)
You need comprehensive knowledge in various aspects of home maintenance and will need a set of tools that are potentially expensive
It can take some time to build your client base
What Are The Costs of Starting a Handyman Business?
The biggest startup investment in starting a handyman business is likely to go into your vehicle. However, if you already have a big enough and reliable vehicle to transport your tools, your start-up costs will be fairly low, and you can start the handyman business with less than $1,000.
You'll most likely only need to invest in standard home repair/maintenance tools, supplies, and equipment, as well as insurance.
Depending on your location, you may or may not be required to be insured before you can start the handyman business. However, even if you are not legally required to be insured, insurance policies can protect your business from future risks and accidents, and there are also potential clients that only want to deal with insured businesses.
You should at least get:
General liability insurance
Commercial auto liability insurance for your vehicle
Commercial property insurance if you have an office
Workers comp insurance to cover lost wages or medical bills when your employees are injured on the job
Insurance costs may vary but should range between $300 to $800.
Overhead Expense for a Handyman Business
You can expect your ongoing overhead expenses to be higher than your initial startup investments, but when managed well the ongoing expenses in a handyman business should be fairly low.
You'll need to maintain the necessary licenses, permits, and insurances, and also expect ongoing supply costs and maintenance/repair of all tools including your vehicle. Obviously, if you are running a team of handyman crews, you'll need to consider costs associated with payroll.
How Much Should I Charge Customers?
The answer to this question would depend on various factors, including your location (you can charge more if you are located in California than Ohio, for example), and the scope of the handyman project.
You can charge your customers via a standard hourly rate (with an average between $60 to $130), or you can also charge your geed on a per-job basis.
How Can I Grow My Handyman Business
At its core, a handyman business is a service business, and the best way to grow your business is by reliably providing customer service excellence so you can retain your happy customers and turn them into advocates that will promote your business to their peers via word-of-mouth marketing.
Don't underestimate the importance of referrals in growing your handyman business.
In fact, by simply showing on time, you already beat most of your competitors in this industry, and this is why it's important to invest as early as possible in a handyman software like fieldd. With Fieldd, you can easily schedule and manage the tasks of individual employees, improving transparency and accountability to ensure everyone is productive.
By doing so, you can also let your crew focus on executing and finishing their tasks rather than on the boring administrative tasks. You will be able to report to your client with full knowledge of the finished work and provide a satisfactory service from start to finish.
Conclusion
Just because you've properly started your handyman business, doesn't mean your clients will automatically come. You'll need to have a comprehensive plan in place on how you are going to reach your target audience, but especially how to always deliver quality service so you can build rapport and grow your business via word-of-mouth marketing.