Have you ever heard about email popups? There are so many people who want to know more about these popup campaigns and how they can help their eCommerce store. If you are one of those who want to keep up with the latest trends and learn how these popup campaigns can help your business, we've got content for you.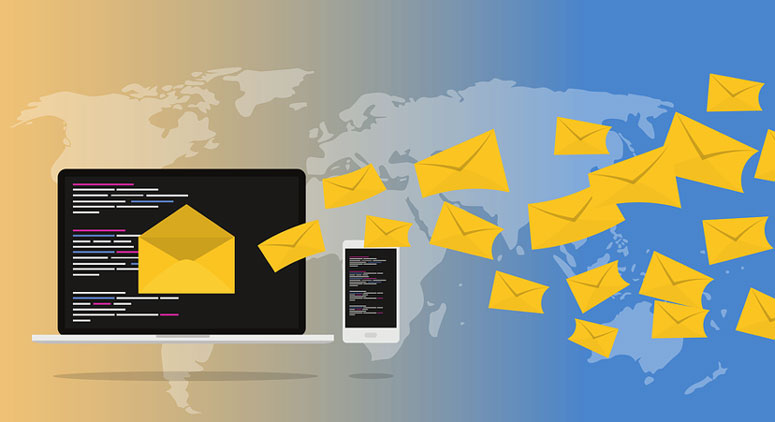 How Effective Email Popup Campaigns Can Help You?
The reason behind email popup campaigns' success is that they are the best way to display promotional content in front of your users. They increase a page's click-through rate (CTR) and help you convert more visitors into visitors who sign up for your newsletter. There are also other pop up valuabilities listed below.
Gain More Newsletter Subscribers
These campaigns work well for newsletters and other types of email marketing, too. Sending them offers an opportunity to boost your daily newsletter subscriber numbers. It might be difficult to measure the effectiveness of these campaigns, but their effectiveness is noticeable in the long term. When subscribers open your e-mails, they are most likely to take action. That's why these campaigns are perfect for getting more subscribers.
Receive High-Qualified Email Leads
These campaigns help you get high-quality leads. This can be a major win if your conversion rate is fairly low. Essentially, you target the leads more likely to take action and complete a purchase in your online store. That's why these popups are highly effective at getting high-quality leads.
Get Valuable Feedback
Another advantage of these advanced popup builder campaigns is that they provide valuable feedback about how visitors interact with your site and what content they like. You can use this information to improve your website, nurture leads, and generate conversions in the future.
When you use a popup, you can collect valuable information about your visitors' preferences and inclinations. You can ask for their email address and offer them a free promo code in return for an email subscription.
It is important to remember that this is a tricky marketing method because it can backfire if you don't have the right purpose in mind. Make sure that you communicate the reason you collect your visitors' emails and what exactly you will do with them. Otherwise, there will be no conversions, just unsubscribes, and complaints.
Pop Up Ideas For eCommerce Projects You Should Know
The eCommerce industry has recognized the importance of using popup campaigns. Many store owners are looking for new and innovative ways to use these popups so that you can learn from their experiences.
Use A Simple Exit-Intent Pop Up With A Highly Effective Lead Magnet
One of the most effective ways to get more newsletter subscribers is to use pop-up campaigns with a lead magnet. This can be anything from free reports or eBooks, discount coupons, and other freebies, like free product samples. Just make sure that your lead magnet is highly valuable.
The idea behind this type of campaign is that when people leave your website, they see this popup with your offer in exchange for their contact information.
Use A Lightbox Popup With An Interesting Design
The other strategy that works well for eCommerce sites is to use a lightbox popup with an interesting design. This type of popup features a design that is simple yet attractive. It might be a background image, video, or animation. You can also customize the color of your popup by setting the background color of your website or adding a slight contrast to its color.
Optimize Your Email Pop-Up Campaigns For Mobile Devices
No matter how effective your popup campaigns are, they won't help if your visitors don't see them. When you optimize your popups for mobile devices, you can reach the maximum number of potential customers. This is because many people browse the Internet from their smartphones and tablets. Mobile traffic is increasing by the day, so optimizing for them or missing out on a lot of quality leads and sales is important.
Many eCommerce owners assume that if their website works well on a small screen, it will also work on a large screen. However, they can't be more wrong. The truth is that you need to create an entirely different strategy for desktop and mobile shopping carts.
Personalize Your Email Pop-Ups As Much As You Can
It is important to remember that your popup content should be highly personalized. This will increase the conversion rate of your landing pages.
The best way to achieve that is to use analytic tools. With it, you can collect data about your website visitors and display targeted content they are interested in based on their previous actions on your site.
This kind of technology allows you to increase the conversion rate of your popup campaigns by almost 10 percent compared to when you use a generic offer. Personalization is one of the most effective ways to succeed with these campaigns because it allows you to present something truly valuable to each of your users.
The Bottom Line
Finally, you should know that popup campaigns work well for many business owners and the new ones who are still testing different methods. However, this method is not easy to implement and requires a lot of effort. If you want to make money with it, you need to be patient, research, and be good at what you do.