In today's modern workplaces, employee recognition and appreciation programs are no longer a luxury for bigger enterprises, but a necessity. Many, if not the majority of companies in the US already have at least a basic employee recognition program in place, ranging from a simple employee of the month award to complex bonus structures.
However, many of the traditional employee recognition methods are simply no longer sufficient. If companies rely too much on overused cliché, many employees will instead view these recognition efforts as inauthentic, which can often be counterproductive.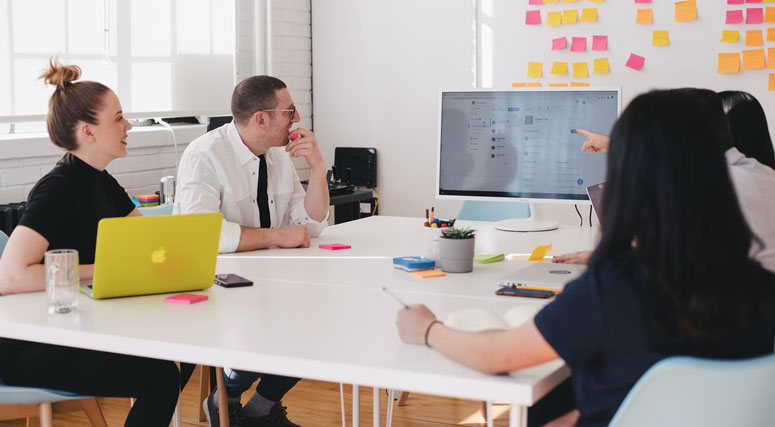 On the other hand, while we can always rely on expensive gifts and rewards to offer tangible rewards, we also need to take cost-efficiency into account and make sure our employee recognition campaigns aren't too expensive.
With that being said, here we will share some creative, low cost but high-impact employee recognition awards you can try next time you need to appreciate an employee.
Before we begin, however, let us discuss the key principles and best practices of employee recognition and appreciation.
Employee Recognition: Principles and Best Practices
Here are some best practices you should know so you can start appreciating employees with meaningful awards:
How often should you recognize or appreciate your employees? There's no one-size-fits-all answer for this, as it will ultimately depend on the specific employee's preference. Some might prefer frequent recognition, and some others might prefer you save it up only for big moments. Ask different employees about their preferences during 1-on-1 sessions.
Public vs private recognition
It's also important to understand different employees' preferences regarding public or private recognition. Some employees might prefer to be recognized publicly, but for some others, public recognition might be embarrassing. Again, make sure to understand their preferences and personalize your recognition efforts.
Branding consistency and alignment with company values
When delivering any recognition efforts, it's crucial to make sure your recognition programs align with your brand identity, company culture, and organizational values.
As briefly discussed above, it's important to make sure your recognition and appreciation awards feel authentic, and one effective approach is to name your awards with creative and unique names. For example, rather than the boring "employee of the month" award, we can name it "Pinnacle Performer for December".
Leadership VS peer recognition
Recognition and appreciation from leaders and managers are important, but various studies have suggested that recognition from peers can actually be even more effective than leadership recognition in certain cases.
Low-Cost, High-Impact Employee Award Ideas
1. Low-cost monetary-based awards
Just because you are aiming for your recognition efforts to be low-cost, doesn't mean you should totally avoid monetary-based recognition awards.
Gift cards can be an effective approach in such cases, and employee recognition systems offer a versatile and reliable way to create a gift card-based employee recognition campaign.
With these versatile gift cards, these monetary awards can be low-cost but high-impact. For example, even a $20 gift card to an employee's favorite restaurant can be very meaningful for the employee.
2. Lunch out with the boss
Another effective but low-cost leadership recognition award is to simply take the said employee to a private lunch.
This approach is especially effective for employees that prefer private recognition (and you'll be surprised how many of them are there). Leaders can take the employee to a new, hip restaurant in town or let the employee pick a restaurant of their choice.
This private lunch will also provide the chance for meaningful 1-on-1 conversations where leaders can further elaborate how much they appreciate the said employee's hard work and also gain valuable feedback from the employee.
3. Low-cost experiential awards
Experiential awards, as opposed to monetary awards, are giving the employee something to do (or something to experience), rather than giving them money or things.
Some examples of low-cost experiential awards that can be high impact include:
Travel tickets that are relatively affordable
Tickets to concerts, sports events, and other events
Free meal at a famous restaurant (like the lunch out idea above)
Free tickets to the movies
And so on. Be creative, and again, learn the said employee's preferences so you can give personalized awards that are meaningful for them.
4. Facilitate peer recognition
As discussed, peer recognition and appreciation can be very effective, so you should make sure your organization is facilitating and encouraging peer-to-peer recognition.
Here are some ideas:
Surprise appreciation events: organize surprise celebrations for an employee/team who has achieved certain milestones and/or has performed exceptionally well. This is especially effective for employees who prefer public recognition
Dedicated recognition space: create a dedicated space for employees to recognize and appreciate each other. This can be a dedicated WhatsApp Group or Slack Channel, or even a traditional approach like a dedicated whiteboard will do.
Annual appreciation parties: make the appreciation event a regular one as your company's tradition. This will also motivate your employees as they'll get something to look forward to
Offsite day or outing: doesn't have to be something big; organize an offsite day at the nearest library or coffee shop, for example. Yet, you can also organize larger outing events when necessary.
All of these can be organized with relatively low costs, but with potentially meaningful impact.
5. Surprise paid time off
Another low-cost recognition award that can produce a high impact is to surprise your employees with a day off. This might not always be applicable depending on your company's current schedule, but when it does, it can be quite effective.
For high-performance employees that rarely take their days off, you make this paid time off mandatory, and you can also combine it with other tips above, live giving them a gift card to use during this day off.
Conclusion
Your employeerecognition awards shouldn't always be expensive, but at the same time shouldn't be boring and inauthentic. The low-cost, high-impact employee recognition ideas we've shared above can be effective in ensuring your valuable employees feel appreciated and valued at work, which in turn can help maintain a high level of engagement, satisfaction, and happiness.
If you make employee recognition and appreciation your priority, they will be more motivated in helping your company achieve its goal.