Smart work pays best. Trust it! Are you bored with the basic and repetitive manual HR tasks in your company? Tired of following the same lengthy processes from time to time? You need to consider and invest in an effective human resource management software popularly referred to as HRMS software. The various types of HRMS like the HRAPP desktop monitoring software, Kredily, Keka, and ZingHR can easily help automate the manual HR tasks .By doing this, the HR team will be able to focus better on other value-adding activities. An HRMS software will prevent inaccuracies, backlogs and employee frustrations. But how do you choose the best?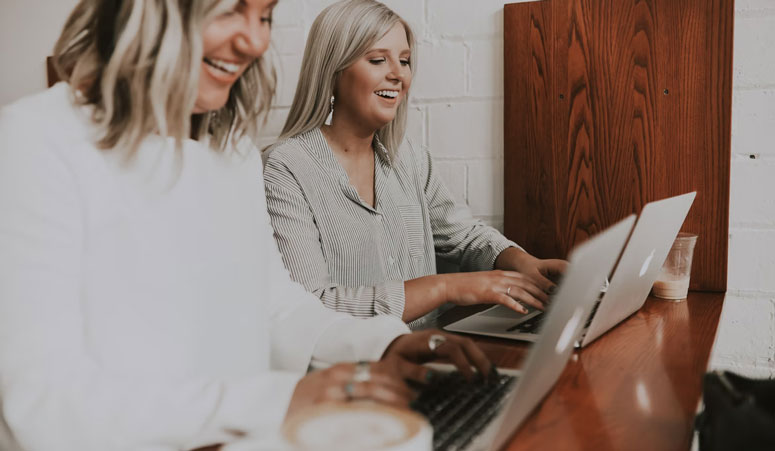 Why Is HRMS Becoming A Must-Have?
HRMS is the need of the hour with organizations adopting remote work. The lockdown has changed everyone's attitude towards working. So, it is also essential for the organization to adapt to the work from home and hybrid job positions near the end of the pandemic.
An HRMS offers all the necessary tools to manage and handle a remote workforce effectively. You can take up everything online and perform all the HR functions efficiently without any hiccups. Employee tracking software like Flowtrack, ActivTrak, Work Examiner, etc., will be an additional benefit to the company to deal with remote working conditions.
What Are The Key HRMS Features To Look For & Why?
The features that you can expect from an HRMS are timelines, efficiency, robustness, security, quality, smart work, speed, accuracy, etc. These being the driving force of any business, you must follow the majority of them to succeed. To be more precise, let us discuss the features you should consider while opting for the best software.
Intuitive
The HRMS must be easy to use to be effective. So, question yourself while choosing the software whether it is intuitive or requires a considerable amount of training to use. Determine whether the system functionalities are understandable without putting in much effort. It has to be user-friendly for both the admin and employees. Another important aspect is to check whether the interface has an employee self-service or manager self-service. With this option, the managers and employees will manage the inputs and outputs independently under minimum guidance.
User-Friendly
You will have to find out whether the management system will communicate and notify both requirements and issues. If the employees find it difficult to adopt, apparently it will lower their efficiency. Make sure that if your business is operating in multiple countries, pick an available interface with different language options.
Security
An HRMS is usually filled with confidential data about the employees. It can be their medical history, performance evaluations and social security numbers. Therefore, ensure that the security features like password reset policy, data encryption and multi-factor authentication are safe with the software. Request your IT team to examine whether it meets your company's security standards.
Scalability
The HRMS must be capable of managing huge volumes of HR transactions. The software must be flexible to reconfiguration procedures as the firms scale up with time. The HRMS must be open to upgrading with the company policies instantly.
Customer Support
There are bad times for all the business. Such difficulties need to be sorted out without taking much time to prevent any legal ramifications. So, opt for a platform that provides excellent customer support and is handy in various circumstances. Keep in mind that unlimited customer support will keep delivering value for years with the HR software.
Integration
Every company uses different technology to operate instant messaging, accounting, project managing, book-keeping and many more. You have to see and invest in the one that will integrate with your HRMS. Some organizations will want to integrate their payroll with accounting. Few others may require messaging facilities or HRAPP desktop monitoring software in their HRMS to cut down unnecessary expenses. So, it entirely depends on what you need and what is best for your business.
Regulations
An HRMS needs to diligently take care of statutory compliance like returns, remittances and communications. Supporting other requirements along with the generating of statutory reports is an added advantage for the software.
Simple Steps To Select The Right HRMS
By following the steps listed here, you will select the best HRMS that can maximize the benefits.
HR Strategy
The first step is defining how you would like to organize the HR department and reach your goals. Determine the tool that will aid you to accomplish your target. Be more specific with the tasks that your software needs to fulfil.
Budget
You have to make a rough estimate of the HRMS cost. Work on your budget and figure out how much you will be willing to spend on the organization. Consider the implementation, maintenance and data migration costs. Eventually, you will be able to shortlist and get the right software.
Choices
Once the main criteria of picking the HRIS is done, you have to browse and list choices. Take time to analyze how they meet your requirements. The task is challenging, so be a little patient with the process.
Research
Make sure you research sufficiently in detail about the software regarding the required features and your budget. Most importantly, the HRMS must support both customization and integration. Try interacting with the vendor to get an elaborate understanding of what to expect in the future.
Demo
Before investing and installing the software, please test it and see whether it meets your expectations. Get feedback and remarks from other clients who are familiar with HRMS to check how it works.
Decision
Follow the points mentioned above step-wise and then get approval from your management to go ahead with the purchase decision.
To achieve your goals, start by first addressing the organization's critical HR needs and the tools that will be able to maximize its efficiency. With the right and best systematic approach, you will achieve your target within a short duration.