Bring a better focus on sales and innovation in your solar business with advanced sales and project management. Robust software systems not only automate the processes but also add agility and standardized practices to your projects.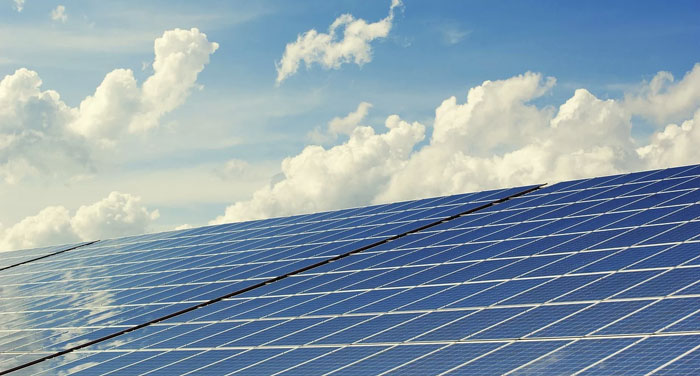 Here are the features to look for in the best solar sales tracker software:
Better Lead Generation
New leads and customer acquisition can be challenging for solar companies. The costs of customer acquisition are high in this industry. Hence, a business needs to ensure better processes to identify and capture potential leads.
Choose a CRM system that allows tracking of interactions with your prospective customers and that which offers customized solutions for fast follow-up on each lead.
A chatbot or an automated email system can provide quick answers to customer queries and make you accessible at all times. Also, you can track the number of leads and their statuses using an automated system.
Remote Project Management
Whether you need to track procurement, logistics, or work processes, remote project management and communication are a great help. They allow you to combine notifications for real-time and two-way interactions. Also, you can empower your team to manage workflows effectively using an automated system.
Your team will not lose contact with the customers and will remain updated with any expected changes in project requirements. Share the schedules of every team member through a centralized location for each sales visit or installation job. This feature may also include directions to reach the points of appointments at the right time.
Create and Share Records
For sales tracking in a solar project management software system, you need to compile important data in a synchronized manner. Automated tools in a solar sales tracker facilitate this task using customized templates.
From entering customer data on the go to managing supplies, labor, and sales quotes, you can control every critical part of a project with on-time records. Choose a system that offers custom reports to manage your lead sources, team activity, and sales pipelines.
Effective Communication and Visuals
Sometimes, visuals work better than spoken or written words. In a solar installation and maintenance business, this can impact the levels of your customer service and sales processes.
Advanced solar project management software allows you to capture photos for each job site to keep track of project progress. You can upload the photos directly on the job folder so that they remain accessible to the entire team at any time.
Also, you can share these photos with prospective customers and subcontractors. Attach these pictures to the contracts for easy accessibility to the teams working on them.
Customized Processes
When it comes to solar quotes, each customer has different requirements. So, it would help if you had an automated tool tailored to their demands. Customized templates help to serve this purpose through cloud-based systems. Update them in the mobile app or through your main office.
High-end software systems also have a feature to take aerial measurements for accurate estimation of each job. In a customized template, you can attach these estimates, pricing tables, and data sheets to the price quotes.
These are some features of an advanced solar sales tracker that will keep you ahead of the curve with superior customer relationship management.
About the writer of this article:
"This is Kevin, a full-time professional blogger. He loves to travel and try new food, surfing and definitely a music addict.
He also loves to write on trending ideas on various topics that prove helpful to others with their personal and business works."