This post was developed via a partnership with BetterHelp.
While many of us have big goals and dreams for our lives, carrying it out can be a different story. If you are having challenges with getting and staying motivated, know that you're not alone.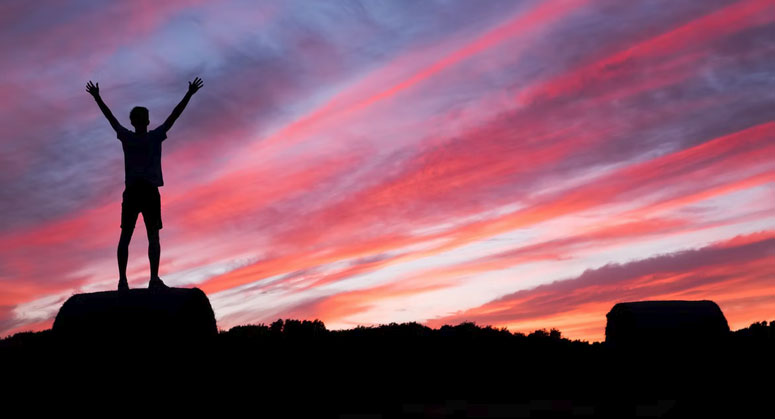 In this article, we will explore several factors that can contribute to decreased motivation as well as strategies for boosting your motivation as you work towards your goals.
For more articles and information about mental health and wellness topics, visit BetterHelp.
What Can Contribute to Lack of Motivation?
There are various factors that can play a role in decreased motivation. Let's take a look at a few:
Not feeling personally connected to what you're doing. If you are working towards goals or involved in projects that are not interesting or meaningful to you, that can significantly impact your drive to keep going. Pursuing something because it's what others want or expect from you, not something you feel strongly about, can make it difficult to stay engaged.
Avoidance of uncomfortable emotions. Recent studies have noted that putting off tasks (or procrastination) is not actually due to lack of organization or poor time management skills, but challenges with emotional regulation. If you are having trouble bringing yourself to get started, it may be because the task at hand brings up feelings of anxiety, self-doubt or anger that you would rather not confront.
Unrealistic standards for yourself. The belief that you need to do something perfectly may prevent you from pursuing it at all. Unrealistic self-standards can be a significant mental block to showing up and offering your gifts to the world.
Not prioritizing your physical well-being. Neglecting your body's needs for nutritious food, movement and adequate rest can impact your energy level and focus.
Mental health conditions. In some cases, a mental disorder such as depression could explain ongoing fatigue and lack of motivation. If you notice changes in your mood, energy levels or behavior that are concerning, it is crucial to seek out the support of a mental health professional who can assist you in exploring the next steps for addressing these symptoms.
5 Strategies for Increasing Your Motivation
1. Reassess your commitment to what you are pursuing. The first step towards boosting your motivation is remembering why you are doing what you are doing. Take the time and space to consider the goals and dreams you are moving towards. Are they still in alignment with your values and priorities? Is this something that you truly feel passionate about, or are you doing it because you feel like it's something you should do? Getting clear about what truly matters the most to you and adjusting your goals accordingly can help you to move forward with clear vision and increased energy.
2. Set small, attainable goals. Think about how you can break down vague goals into more specific, actionable items. For example, instead of 'I want to write a book,' you might say: 'I will write 5 pages of my novel 3 times a week throughout this month.' Having a clearly defined plan can help you to stay focused without becoming too overwhelmed. Each week as you meet your page count, it'll give you more confidence to keep going- and potentially even increase your goal for the months to follow!
3. Lean into accountability. Many people find that they are more likely to follow through on their commitments when they have shared them with others. Once you have set specific goals, let in some trusted friends or family members. That way, they can provide support and encouragement, and help you to stay on track.
4. Notice when you are experiencing resistance. If you find yourself delaying on a specific project or goal, it can be helpful to check in with yourself. Allow space for whatever emotions or anxieties may be there, and find ways to move through these feelings without avoiding the task at hand.
5. Practice self-compassion. Maybe you have been stuck in a pattern of procrastination or you are not as far along as you'd like to be on a certain goal or project. While your first instinct may be to beat yourself up, that's actually not what will get you energized again. Research has revealed the powerful effects of self-compassion on increasing motivation. To practice self-compassion, turn towards yourself with understanding and non-judgment instead of harsh self-criticism.