Improving conversion rates is a constant struggle for website owners.
After you've worked so hard to get traffic to your site, the last thing you want to see is that traffic leaving your site without performing the action that you want them to.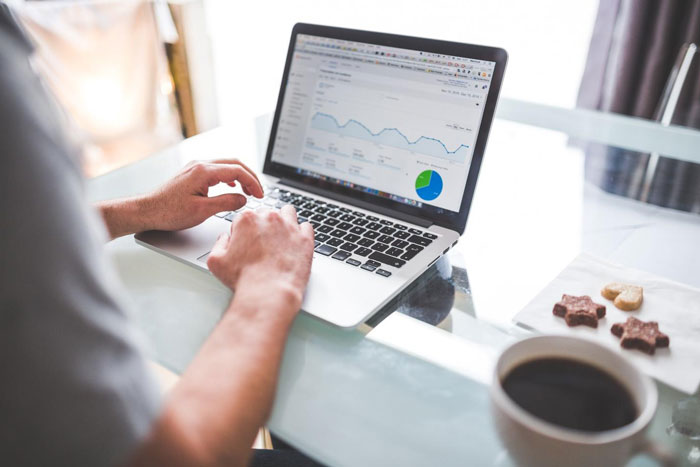 Different websites have different goals, but basically, the conversion rate shows how much of the total traffic helps to accomplish business goals. If the goal is lead generation, that action might be subscribing to an email newsletter or a social media page, and if the goal is sales, then it would measure how many visitors actually bought something.
But what determines the conversion rate on a site?
Well, many factors play a part in a site's performance, some of which are almost impossible to identify clearly. However, there are a few main reasons your site has a low conversion rate that can be addressed and fixed.
Read on below and learn about five reasons you can start fixing as soon as today.
Your Website is Not Mobile Friendly
Mobile users are becoming the most coveted users on the web. With 52% of website users now using mobile, and that number increasing each year, if you're not catering to this segment, you're losing more than half of your prospective customers.
And that can wreak havoc on your conversion rate.
So the first thing you can do as a website owner to increase your conversion rates is to make your site easy and convenient to use for all visitors, no matter the device that they're using.
If your website is difficult to access or inconvenient to browse using a mobile device, your mobile users will undoubtedly go to your competitors.
How to fix it?
The first step is simple: take the free Google Mobile-Friendly Test and find out if your website meets Google's requirements.
Since Google now prioritizes websites that are mobile-friendly, this test is an excellent way to see if your site meets the requirements.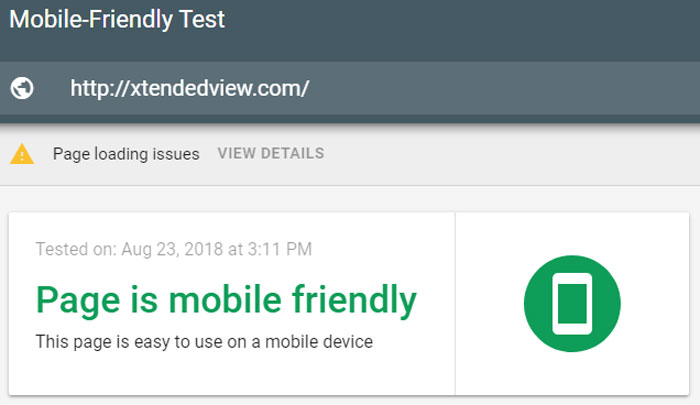 If not, you at least know that it's something you need to address as soon as possible.
The process itself isn't that difficult – today, most web design solutions and even WordPress themes come optimized for mobile devices. In case your web design hasn't been updated in a while, updating it to become more mobile-friendly may actually help you make it more appealing to all visitors in the process.
If you're using WordPress, you can also utilize its numerous plugins to make this process much simpler. Even basic steps like using plugins that optimize forms for mobile devices can make a big difference in your conversion rates.
The speed at which your website loads matters a lot as well – many mobile users still rely on a slower internet connection, so you need to accommodate them by making your website well optimized. Also, make sure you choose the best hosting provider that can provide a reliable service and an uninterrupted connection.
Your Website is Not Optimized for SEO
While SEO is associated with driving traffic to your site and not necessarily improving your conversion rates, it can actually be an important factor for both.
You see, if your site is not optimized to rank for relevant keywords, then you're likely not getting the best traffic. A well-optimized website can rank for the more competitive keywords that are typed in by your best potential customers, so if you manage to get them to your site, you'll be well on your way to improving your conversion numbers.
How to Fix It?
Making your site rank for tough keywords is a complicated process that can take months to set up.
Still, you can implement specific steps, the most important of which is posting regular content that's helpful, informative, in-depth, and also engaging. You can't treat content on your site as just something to fill out the pages – it has to guide your prospects towards a buying decision and call them out to take action at the end of every interaction.
Keeping up with the latest blog SEO tips about how to structure your posts can also be very helpful in getting ahead of your competitors. Things like writing comprehensive meta tags, titles and descriptions, as well as including the relevant keywords, can always be helpful in ranking for keywords that have the best potential for improving your conversions.

If you're using WordPress, don't forget to use free and useful tools such as the best WordPress SEO plugins that can help you optimize your site and point out if you're doing something incorrectly.
Your Website Does Not Have a Clear Call-to-Action
We've already briefly mentioned the importance of a call to action before, but it's so essential to improving conversion rates that it deserves its own section.
Once visitors come to your site, they need clear guidance on what to do next, or they'll inevitably be drawn to the next shiny thing (hint: your competitor's website).
That's where the call-to-action comes in.
At the end of every communication, and throughout your content, you must include an engaging and action-driving call-to-action that tells them what the next step is.
Whether it's buying your product, subscribing to your list, downloading a report, or just clicking on the next article, you need to always keep your visitors moving forward.
How to fix it?
If you can create a strong call-to-action that resonates with your audience, it can single-handedly help to significantly improve your website conversion rate.
You should always have at least one call-to-action somewhere at the top of your landing page. Don't overdo it with too many buttons, but have one, prominent button that tells them what to do.
But what should the call-to-action look like?
Well, there are a few things that any good CTA (call-to-action) has. First off, it needs to be short and to the point. Second, you need to make sure that your readers can quickly understand it. Third, make it engaging and use words that drive immediate action. Finally, create some urgency that lets them know that this offer might not be available forever.
Also, remember that it is a part of your overall message, so make sure that it matches up with everything else on your site.
Your Website Lacks Visual Content
When you're trying to get your site's visitors to take a specific action, you need them to 1) read through your content and 2) trust what you have to say.
And visual content can help with both.
Your site's visitors are already hesitant about buying because they can't touch and try out the product before committing, so you need to at least give them some sort of visual representation of what they're buying if you want them to purchase.
So while it may seem challenging to showcase your products visually online, you must do your best if you want to improve your conversions and grow your business.
How to fix it?
Well, it's obvious you can't just add random stock images to your site and hope that will be enough, at least not when you want your visitors to trust you and buy from you.
However, you can use images as a way to entice certain emotions and increase their desire to buy just enough so that they're willing to commit. Even simple things such as a smile or human interaction can be enough to portray your brand and your products in a more positive light, resulting in increased conversions.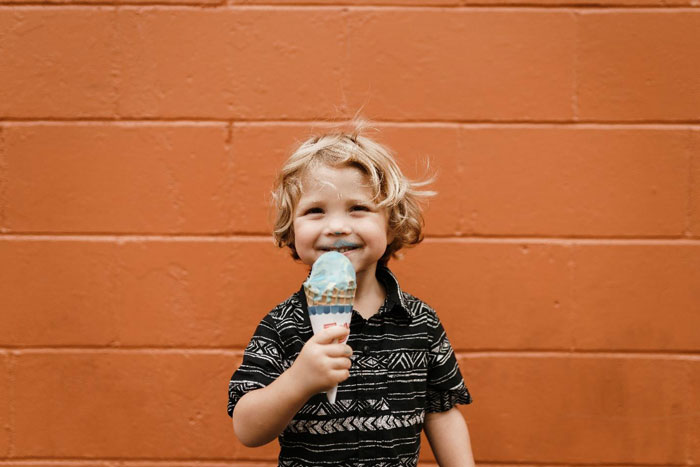 Try to use imagery to make your company seem more approachable and more "human" – don't be afraid to use pictures of your co-workers or employees to show that you're real people that can be trusted.
In fact, many brands make the people behind the company the face that they promote – it's a much better approach than positioning yourself as a faceless business entity.
You're Attracting the Wrong Audience
Finally, before you go out and completely reshape your website, you need to consider one possibility:
Your conversion rates are low because the people you're attracting simply aren't interested.
How to fix it?
Go over your marketing and lead generation strategies and review the types of leads that you're getting. Run split-tests to see if they just don't like the specific message or aren't interested at all. You can even perform surveys and learn more about what might be putting off your visitors.
You should also carefully analyze the Analytics of your site to see which sources of your traffic are performing best, and which are not doing so well. This way, you could start to weed out your lead-gen methods that aren't generating the required returns.
Although it may be hard to admit, you might need to abandon some of your lead generation methods, even though you might have put in a lot of work setting them up. In the end, the only thing that matters is improving your website's traffic and engagement.