Creating a blog is an easy thing! It's been an easy thing for more than a decade after the dawn of platforms including WordPress and Blogger. Nowadays, you can also use quick blog-building tools like Wix website builder. Here, you've got an impressive set of options to customize your blog in terms of design and content. Well, regardless the way you use for creating a blog, it's not that easy to attract visitors into it.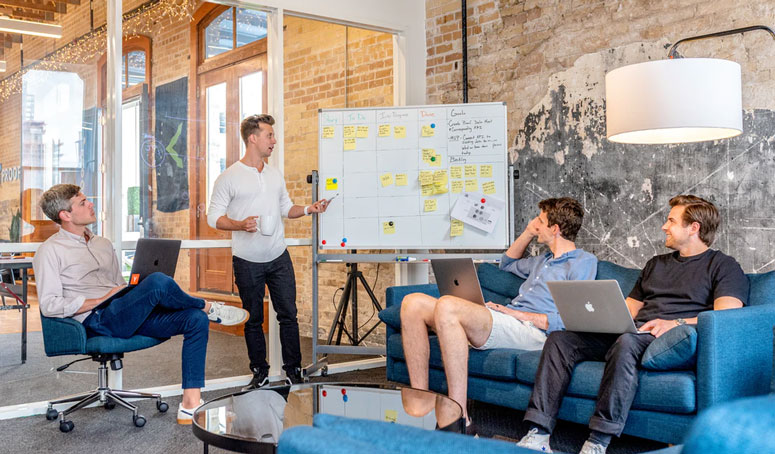 The case is same for business, personal and niche blogs. In spite of the hardships, there are some ways to promote your blog. In this article, we shall give you a list of 8 effective ways to promote your blog and attract visitors/customers into it. If you're looking for best practices and tips on tips on how to start a blog, check out this guide by Wix.
If you are using Wix for starting a blog, there are several perks when it comes to promoting it. For instance, using its intuitive Blog Editor, it's easy to alter the design and structure to suit the current SEO trends and all. In seconds, it is possible to choose a SEO-friendly layout for your blog and posts. In addition to that, if you want extra care for SEO, you can check out SEOWizard from Wix. This is a feature that would help you to optimize your blog to rank high on popular search engines and all. This way, you can have better organic traffic too.
Once you are done with the best tips to attain good organic traffic, you can move into the effective ways to promote your blog.
Social Media Rocks
You might be receiving huge traffic from Google. You may also have alternative sources for gaining organic visitors. If we consider the case of blog promotion, however, social media websites have strong role. Presence on various social media platforms becomes crucial when you need to build a brand identity and reputation. Obviously, there are many ways to use social media for promoting your blog. Sharing posts through official social media profiles is just one thing in the list. Some blogging platforms like Wix allows better integration with Social Media platforms. You can even set some trigger-action combos for better management.
Guest Posting Helps
This is applicable only if you are blogging under your own identity. If that's the case, guest posting on other blogs is a good way to promote your blog. Usually, in guest posts, you can have one or more backlink to your blog / blog posts. Also, the guest post will be published under your own name — and don't expect a financial compensation for that. It will help you to gain reputation among fellow bloggers and readers. If you are serious into guest posting, you can get your content published in top blogs too. This way, you can promote yourself and your blog at the same.
Use Email Marketing
Despite the amazing growth of social media, Email still holds importance! If you know email marketing, you can use it for promoting your blog widely. The best option is to create a weekly or monthly newsletter and deliver it to your subscribers. To be noted, there are many people who prefer reading from their inbox than visiting a website or blog. There are many intuitive tools you can use for email marketing. ShoutOut from Wix is such an option. With no sort of previous experience, you can get started with ShoutOut and deliver awesome newsletters to the subscribed users.
Comments — Keep the Conversation Moving
Keeping conversation through comments is also important thing. Actually, it can be as powerful as guest blogging. It needs to be noted that you should comment on blogs that are popular. The blogs you comment on should be on the topic that your blog is about. This way, you can also keep personal relations moving on. There are tips to be noted in the case of blog commenting. For instance, your comments should be interactive yet onto the point. So, it won't be that boring but would attract attention from readers. In addition, if you are commenting on CommentLuv-enabled blogs, you can get some genuine backlinks too.
Create Interesting Link Baits
Link baits are useful when you are sharing your articles on web. This should start with the title of your blog. As you'd know, there are two ways of creating article titles. Either, you can use the normal titles. Alternatively, you can bring elements of humor and curiosity into the titles. If you follow the second way, that can be called a kind of link bait. It's a truly effective way to attract more visitors into your articles and all. Nevertheless, you should not turn into any sort of nasty journalism trends.
Conduct Giveaways and Promotions
There are different platforms like Rafflecopter that allow you to conduct giveaways in your blog. Depending on niche of your blog, you can pick the most appropriate product or service. For instance, if you are into Smartphone reviews and all, you can set up a popular Smartphone for giveaway. And, trust us when we say that a giveaway can be a quite useful way to promote your blog. If the prize is compelling enough, a giveaway can help you in bringing good traffic and reputation for your blog. If you are clever enough, you can even get some brands to sponsor the giveaway. As an impressive reply, you may have to publish a review of the product/service. At any cost, it's an awesome way for blog promotion.
Link Building
Link Building is yet another option to promote traffic to your blog. You can create links in different ways as a part of link building. Firstly, you should create links on your blog, such as the Subscription links and all. Secondly, you should create links within your blog. For instance, you can create interlinks between different posts you have published. The interlinking should be appropriate so that your visitors should click on it. You can also create links in the emails you'd send and in some blog directories. Overall, Link Building can be a good way to SEO optimization and traffic driving.
Use Content Curators
Depending on the niche of your blog, you can find different content curators. For instance, we can take the case of Digg, which is a content curator platform for all categories. If you can find an appropriate content curator and submit your blog post there, it can help you to have better traffic and popularity.
Summing Up
So, you have seen some effective ways to promote your blog. Do you have anything else? Let us know through your comments.