Security systems are the guarantee of any business's safety. It does not matter whether you run a small business or a big corporation; the risks related to data leakage are destructive. Some entrepreneurs make a mistake when they underestimate the role of antiviruses in their companies. The truth is that the security matter should receive substantial financing during budget planning.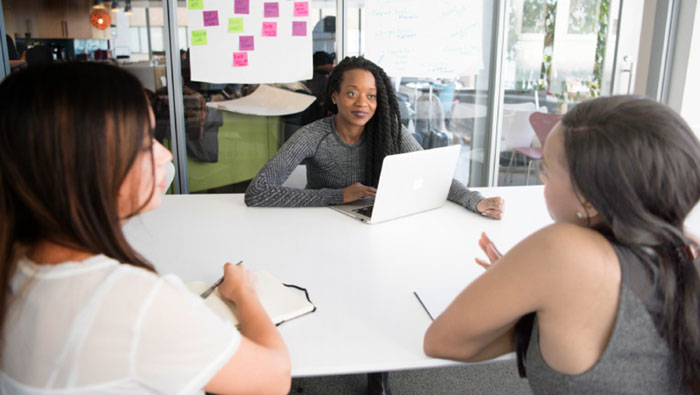 Business people should approach cybersecurity from different perspectives. Thus, considering Intego antivirus for Windows 2020 is a good idea; however, it is vital to think outside the box. The companies should utilize the antimalware, virus detection systems, and regular checks by default. The article uncovers the critical moments of digital security enhancement.
The Dangers of pop-ups, Risky link, and Suspicious Emails
Phishing or harmful content emailing is a widespread problem among users. You may have received those emails from unknown people or even opened these. An innocent letter may become the reason for a grand security breach. The saddest part of it is that a single click can trigger thousands of troubles for you and your company.
Anyone can prevent phishing following a simple rule: do not open a suspicious email or click on the link attached in the letter. It seems to be a relatively simple rule. So, why do so many people fail to follow it? Inattentiveness and a probability of a human mistake are the reasons behind the problem.
An employer can strengthen security by using technology to block all suspicious objects. One of the ways to do this is to purchase authentication software. The security department should trace all the lousy content the employees receive and check the quarantine folder regularly.
Passwords are still vital – use strong ones
Some workers question the importance of ingenious and long passwords. At the same moment, hackers benefit from such an approach and use this to gain access to the company's security system. What you can do is explain to the workers what makes a solid password:
Uniqueness – do not use the same password for different accounts.
Use upper and lower letters, symbols, and also include numbers.
There must be no less than ten characters in general.
One should change it from time to time.
Besides, it would be better to apply a two-factor authentication, as extra means will not hurt.
Big fuss over firewalls?
When most people hear the word "firewall," they perceive it as something excessive and extravagant. Nevertheless, if we talk about cybersecurity and digital criminals, we should be ready to utilize the whole toolkit available on the market.
Having durable protection against viruses is essential, and some may think that it is enough for the safety of work and home networks. In practice, you can see that the more protection you involve, the better it is for your company and employees. So, what do we call a firewall?
Firewall protection deals with special software or hardware that defends your network safety. Using the firewall, a person can be calm regarding external threats and unauthorized access.
Here are several reasons why such a means is critical:
It is the first-line shield against cybercriminals and unauthorized access.
It blocks suspicious websites.
As it logs intrusion attempts, your security department can examine all these violations.
You can regulate the network bandwidth for more safety.
Cooperation with the IT department
The employees of the IT department are likely to know more about cybersecurity. No wonder! Although the technical department is often autonomous in terms of communication between the workers, these guys are your friends.
A business owner should always be aware of what is going on in the department and participate in the discussions. What is more, it is also essential to ensure that the rest of the company understands all the security systems' updates and changes. A productive dialogue between the employees ensures that they realize their contribution to the corporation. It is recommended to use a Penetration testing company to ensure everything in the system is going good.
Continuous Learning is The Key
While people can understand the importance of cyber protection, not all realize this issue's whole spectrum. Even if you are a small business owner, you must treat your employees' personal growth as one of the top priorities. People are the essence of a company, and if the employees are stuck in their development, how can you expect to grow the business?
Luckily, we are living in times of accessibility: there are lots of both offline and online training, seminars, and lectures in diverse spheres. A smart entrepreneur knows that his workers are the seeds that must grow and, as a result, bring the company to new levels.
Invest in the cybersecurity education of your workers starting from the moment that they pass the probation period. If you are not fond of attracting third parties to enlighten the employees, consider the company's IT course's organization. In addition to cost-saving, this variant has other pros:
The practice is focused on your company, its security systems.
People dig deeper into the functions of the IT department.
Enhancement of the communication between the workers from different spheres.
This variant favors the reputation of the company and CEO.
Digital security may seem difficult to learn due to numerous terms, technologies, and narrow-specialized topics. However, the idea of cybersecurity education is to have a general understanding of the issue. Focus on the critical aspects of your business to guarantee a friendly learning atmosphere and interest the employees.
Ensuring the protection against viruses, phishing, and unauthorized access takes time and effort. Additionally, purchasing reliable and trustworthy protection software requires considerable expenses. Sure, you will have to do everything you can and more when mulling over the best protection. Notwithstanding, the profits you gain in the end will show you that all that is not in vain.
About the author of this article:


Nathan Collier: I am a tech writer and editor at bestantiviruspro.org, ensuring that every piece of content is relevant and precise. I do believe that our online security and privacy are a necessity nowadays. That's why I do software reviews and share my knowledge of cybersecurity.  Be aware, any click of yours may be crucial for your safety.